Defense Secretary Delfin Lorenzana, a retired officer of the Armed Forces of the Philippines, tries out the new uniform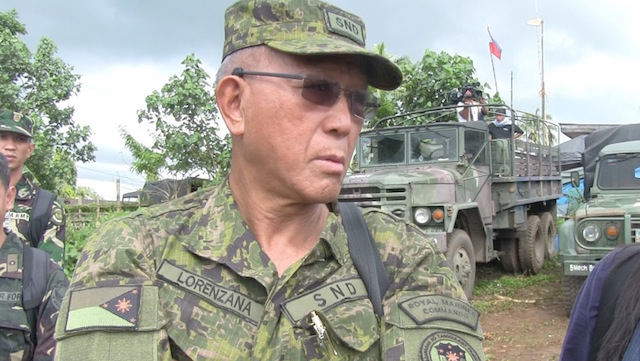 When the advance party of President Rodrigo Duterte arrived in military choppers at the Army command post in Lanao del Sur on Wednesday, November 30, defense reporters present waited for a possible interview with Defense Secretary Delfin Lorenzana. 
Lorenzana was expected to stand out in his civilian clothes against the camouflage of generals that typically surround him. But, no, it was a different day.
Most of the journalists missed Lorenzana in the crowd of generals walking to the tactical command post, where the media could no longer proceed. Why? The defense chief was wearing full battle dress attire. 
Lorenzana decided to wear that day the new camouflage battle dress attire he was given by the Philippine Army. Only generals, so far, had been seen wearing the new combat wear. 
Military spokesperson Brigadier General Restituto Padilla said Lorenzana, as defense chief, is authorized to wear the uniform. "It is a new uniform. He wanted to test it before it is mass produced," said Padilla.
Lorenzana is also a retired officer of the Armed Forces of the Philippines (AFP), of course. A graduate of the Philippine Military Academy (PMA) Class of 1973, he headed the Army Special Command (Socom) responsible for the elite units of the Army before he became a defense attaché to the US. 
The reporters got their chance to chat with the secretary while he was waiting for his chopper going to Cagayan de Oro to join Duterte in visiting aides who were wounded in an ambush in Marawi City. 
Lorenzana, however, was not ready to say who's going to be the next chief of staff of the AFP, who will assume his post on Wednesday, December 7.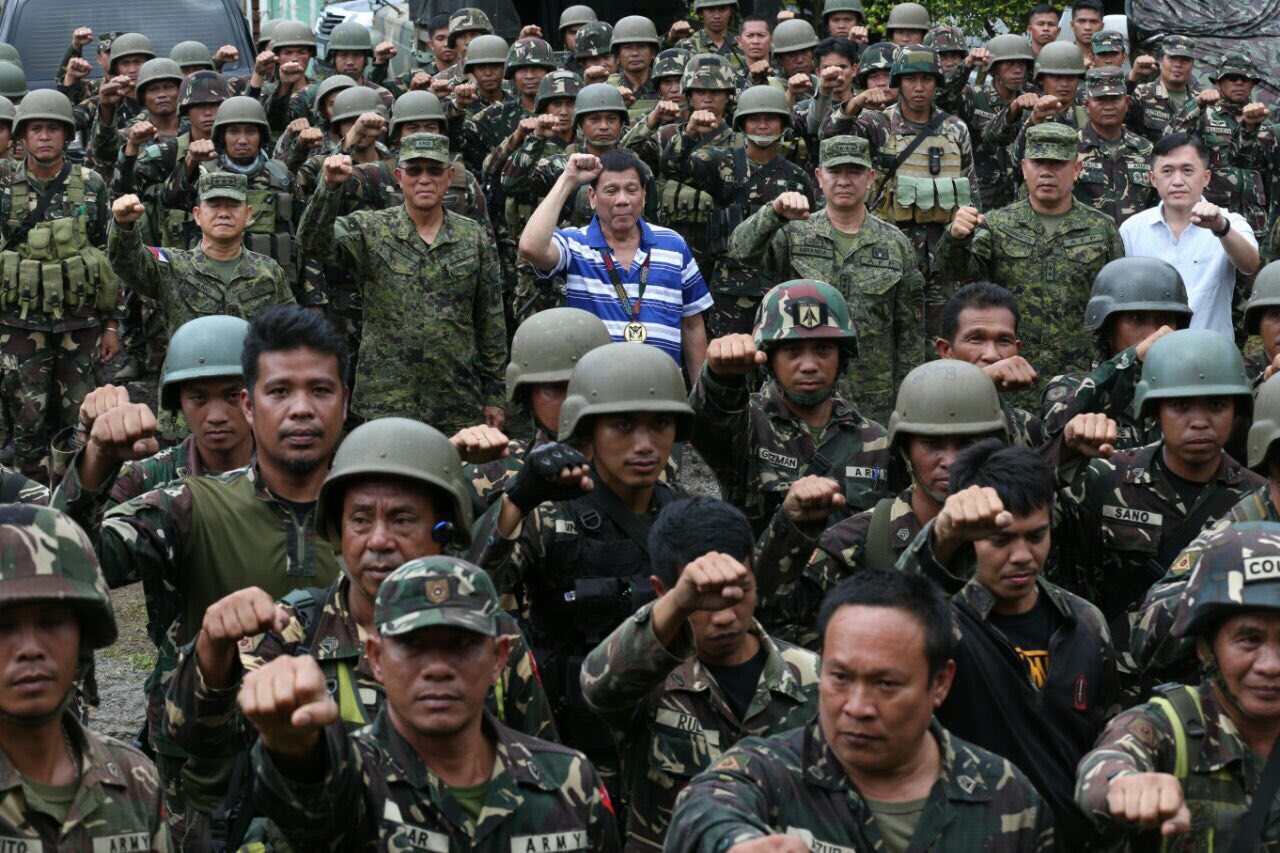 – Carmela Fonbuena/Rappler.com