Lack of contracts, delays of over one year mar public works projects in Lanao del Sur's 2nd District, pressuring the new Bangsamoro government to act
AT A GLANCE
Bangsamoro residents hoping for change under the new government complain of delays in road and housing projects in Lanao del Sur's 2nd District 
The Commission on Audit finds glaring violations of the procurement laws in P600-million worth of projects in the district, including missing contracts and improper release of funds
The anomalies have reached Interim Chief Minister Murad Ebrahim. An internal probe is being carried out while his executive secretary Mike Pasigan has been replaced.

LANAO DEL SUR, Philippines – Musa Misug's red motorcycle makes stuttering progress through the bumps and furrows of an unfinished road in Binidayan, Lanao del Sur. 
His daughter, sitting behind him, keeps a tight hold on her bag as the motorcycle rolls up and down concrete slabs alternating with soil, rocks, and grass.
They then turn into a supposed farm-to-market road that is so tiny, only one vehicle can pass through. It leads to their village of Masolun, where he and his family grow corn, sweet potato, and palay for a living.
"Mahirap ilabas yung mais, palay. Putol-putol yung kalsada. Gusto namin ng malawak na kalsada," he said. (It's hard to bring out the corn and palay. The road is all cut up. We want a wider road.)
This road, between Picalilangan and Masolun, has been this way since 2018, the year Misug last saw construction workers. 
He's hoping that this year, the year a new government took over and the sun rose over a new Bangsamoro Autonomous Region in Muslim Mindanao (BARMM), the road will be finished.
Misug has no choice but to hope. He showed me his worn out laminated card identifying him as a member of the Bangsamoro Islamic Armed Forces (BIAF), soldiers of the Moro Islamic Liberation Front (MILF).
The MILF's leaders are now the new officials of the BARMM. Misug spent much of his 62 years fighting for their cause, helping them to power. He hopes they can help him.
"Umaasa kami sa BARMM na sana ipatuloy nila yung development (We are depending on BARMM to let development continue)," said Misug.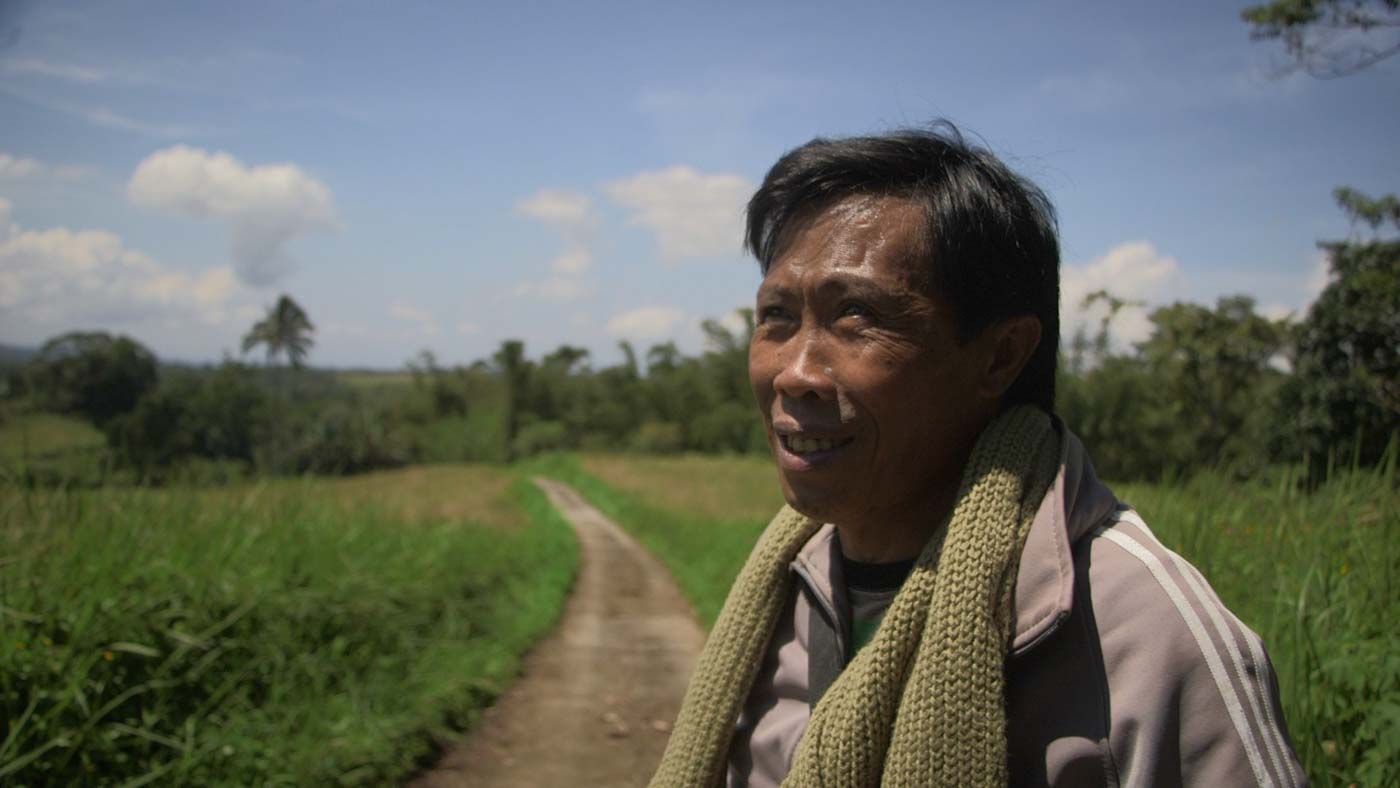 LIFE IN LANAO. Farmer and BIAF member Musa Misug endures unfinished or substandard roads every day. Photo by Adrian Portugal/Rappler
Some 21 kilometers away, another BIAF member, Abdulsamin Pamaloy, sat beside another unfinished road, the Illana-Dapao road. 
He claimed a former assemblyman had been given the contract to implement the project but construction stopped in 2018 because government funds were not available.
Pamaloy, who leads BIAF members as deputy base commander, isn't buying it. Like Misug, he wants the road finished under the new government.
"That's what we want in our villages, the villages of MILF. The roads should be completed by the BARMM," he said in Filipino. 
After all, he had dropped out of high school and spent 27 years fighting for the MILF because Mindanao politicians back then were ignoring their needs. He risked his life for change and wants to see change.
Misug's and Pamaloy's concerns are not without basis. A Commission on Audit (COA) management letter shows that public works projects in Lanao del Sur's 2nd District, where Binidayan and Dapao are located, are studded with glaring anomalies.
Read the March 2019 COA management letter here:
Contracts for half-a-billion worth of projects (roads, water systems, housing units) were not submitted, funds were released despite the lack of supporting documents, and many projects were delayed by over a year.
The findings were laid out in a Management Letter for the Department of Public Works and Highways (DPWH) Lanao del Sur 2nd Engineering District. They were reiterated in the 2018 Annual Audit Report for ARMM. 
The management letter was sent to then-district engineer Abib Arumpac on March 11, 2019 and was signed by OIC-Supervising Auditor Rasdy Guiling. The District Engineer's Office confirmed the authenticity of the COA letter sourced by Rappler. 
Insiders in the District Engineer's Office claim rampant corruption under Arumpac – they claimed some project biddings were rigged, accomplishment reports were bloated so that more funds could be released, and contractors who won bids tapped subcontractors, leading to substandard and unfinished construction works.
But Misug's and Pamaloy's hopes are also well-founded. The anomalies have reached Bangsamoro Interim Chief Minister Murad Ebrahim himself. The controversy has shaken his inner circle and it prompted an internal investigation among some of his closest aides.
Missing contracts, improper fund release
Lanao del Sur's 2nd District, encompassing rolling hills, vast expanses of farmland, and spectacular views of Lanao Lake, is just as studded with rotting infrastructure as it is with beautiful sites. 
Over two days of driving around the area, we saw abandoned housing projects, rutted roads, unused fish landing facilities, and water reservoirs that don't function. 
All these projects were awarded by the Lanao del Sur 2nd District Engineering Office, then headed by Arumpac.
They were awarded before the BARMM was created, during the last few years of the now-defunct Autonomous Region in Muslim Mindanao (ARMM), then headed by Regional Governor Mujiv Hataman, who is now a Basilan congressman.
Yet fast forward to 2019, some of the projects remain unfinished. 
For instance, the Picalilangan-Masolun Road, which Misug traverses daily, was a 2017 project worth P23.5 million, according to a DPWH-ARMM November 2018 report obtained by Rappler. 
No contract for this road was submitted to the COA, a major red flag because this means the commission cannot review the contract and properly inspect the project. 
It was awarded to SMA Builders and KVC Construction through a joint venture.
In late 2018, the district office also awarded the Bairan-Tangcal road-concreting project to Ammar Construction. The project is worth P96 million. In December 2018, almost half of the funds (P46.9 million) had been disbursed by the office even if the project was just "soon to start," as stated in the COA document.
The Illana-Dapao Road is also a 2017 project worth P48.1 million awarded to Fiat Construction Services.
An additional project, the concreting of the Dapao-Illana Road Phase 4 in Pualas was awarded in 2018. Edison Development and Construction won the P48-million contract. According to the ARMM-DPWH document, only 25% of the project was completed at the time, yet 64% or more than half of the funds for it were released. 
These were among the anomalous projects identified by the COA management letter. 
A total of P534.1 million worth of contracts for 2017 and 2018 infrastructure projects were not submitted to COA as of writing of the management letter, a major violation of the Government Procurement Reform Act and COA circulars.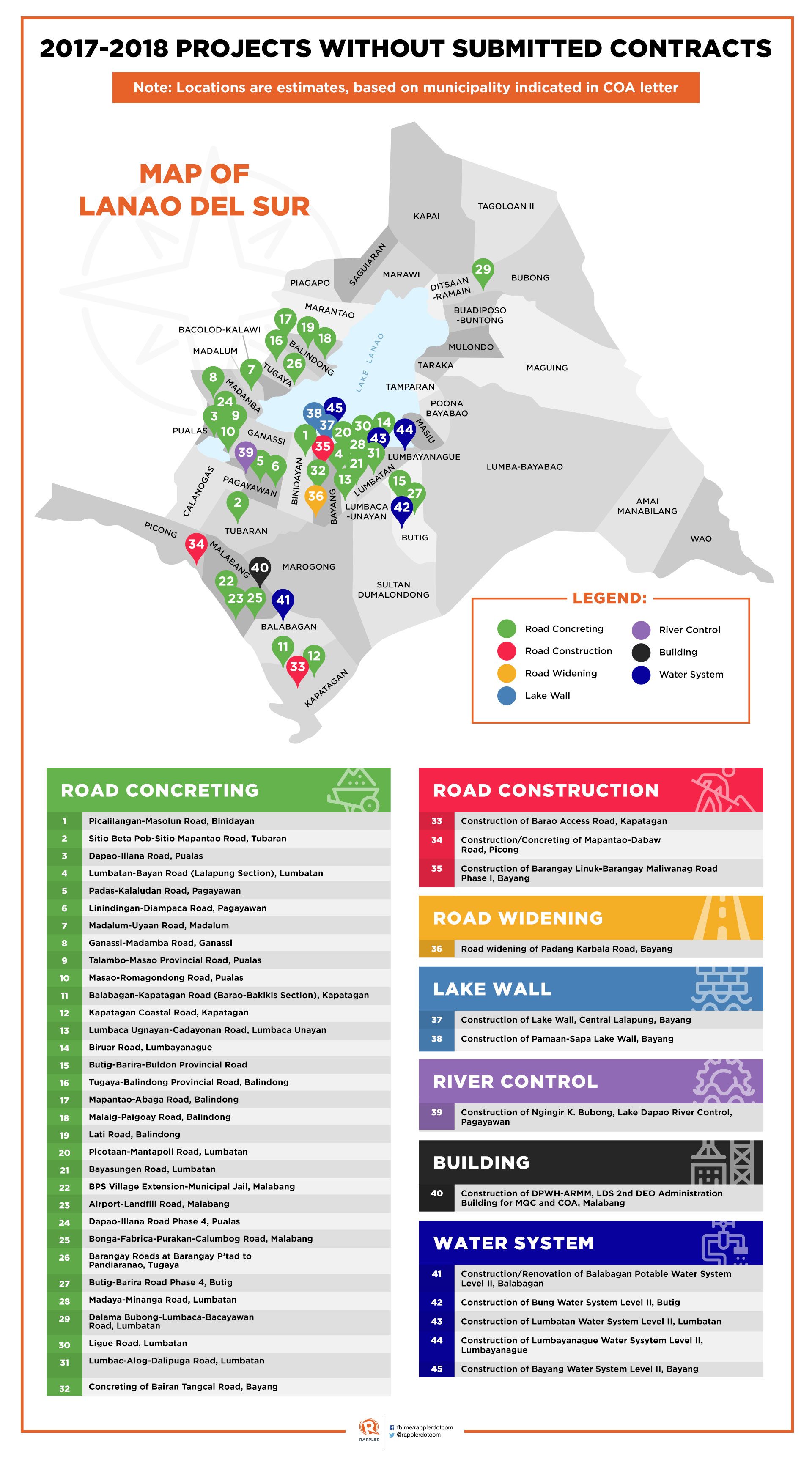 COA rules state that copies of contracts must be submitted to the auditor within 5 working days after the execution of the contract.
"The non-submission of contracts and its supporting documents precluded the prompt action of Auditors on any deviations" from the procurement law and "put at risk the interest of the government" since it made it impossible to immediately determine if the contract price was reasonable, reads the COA letter. 
Contracts were also not submitted for 44 ARMM Helps projects worth P61.6 million. ARMM Helps is a special project of Hataman's that taps the DPWH for the building of barangay halls, covered courts, community learning centers, housing, clinics, and water systems in communities. Funds come from the office of the ARMM regional governor.
The findings were reiterated in the 2018 Annual Audit Report, a final document on the audit process that includes steps taken by the government agencies to remedy lapses. The report covered not just the Lanao del Sur 2nd District but the entire ARMM-DPWH. It assessed other ARMM departments as well.
"Had the management submitted the perfected contracts within the prescribed period, the risk of loss as a result of unnecessary and excessive contracts could have been prevented," reads the annual audit report.
In response, the ARMM government admitted the delays but insisted these were not deliberate nor "done with malice or negligence."
Delayed projects despite release of funds
The COA also flagged 87 projects in 2017 (58 projects) and 2018 (29 projects) that were delayed, meaning they were not completed within the prescribed period.  
"Almost all of the construction of infrastructure projects such as roads, water system, buildings and others are delayed in violation of the general period of completion as stipulated in the individual contract agreement," reads the COA letter.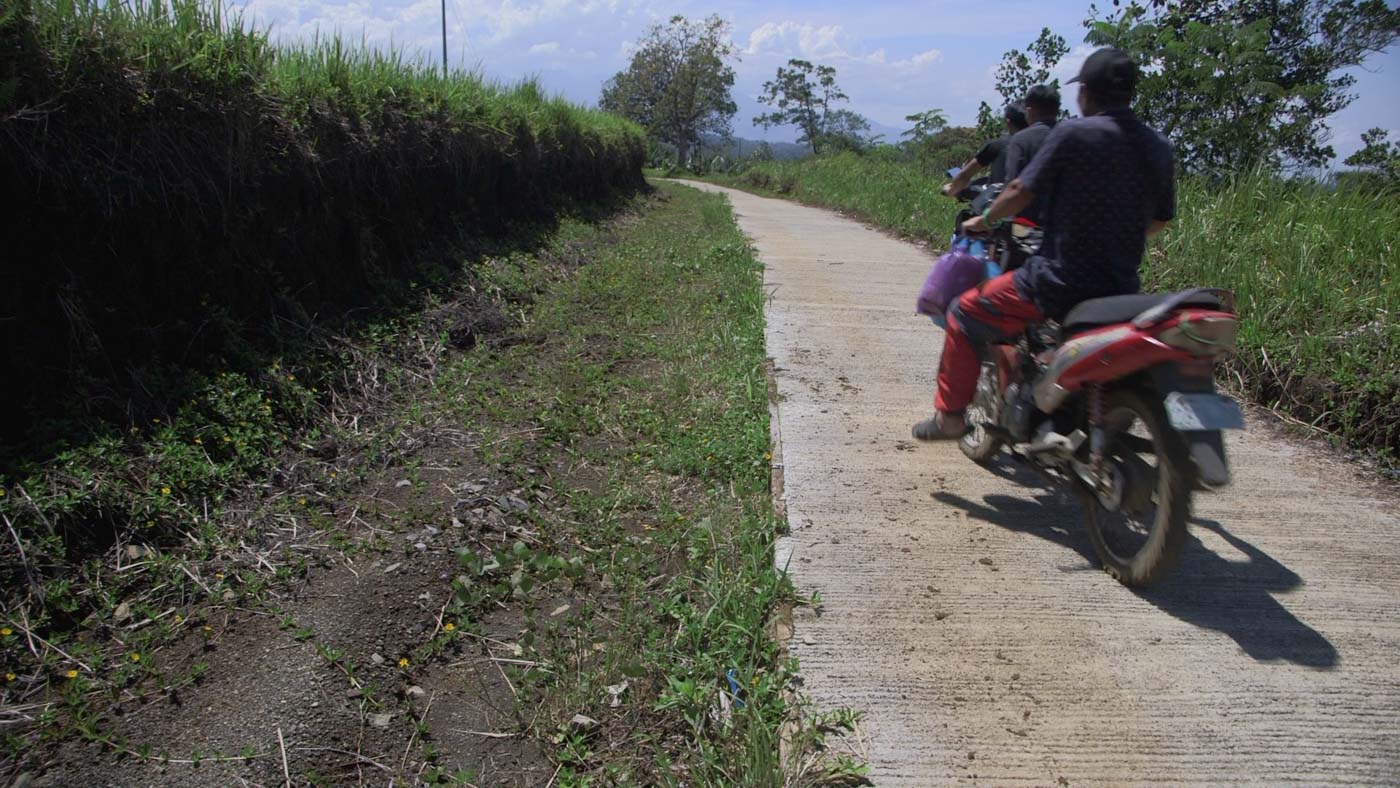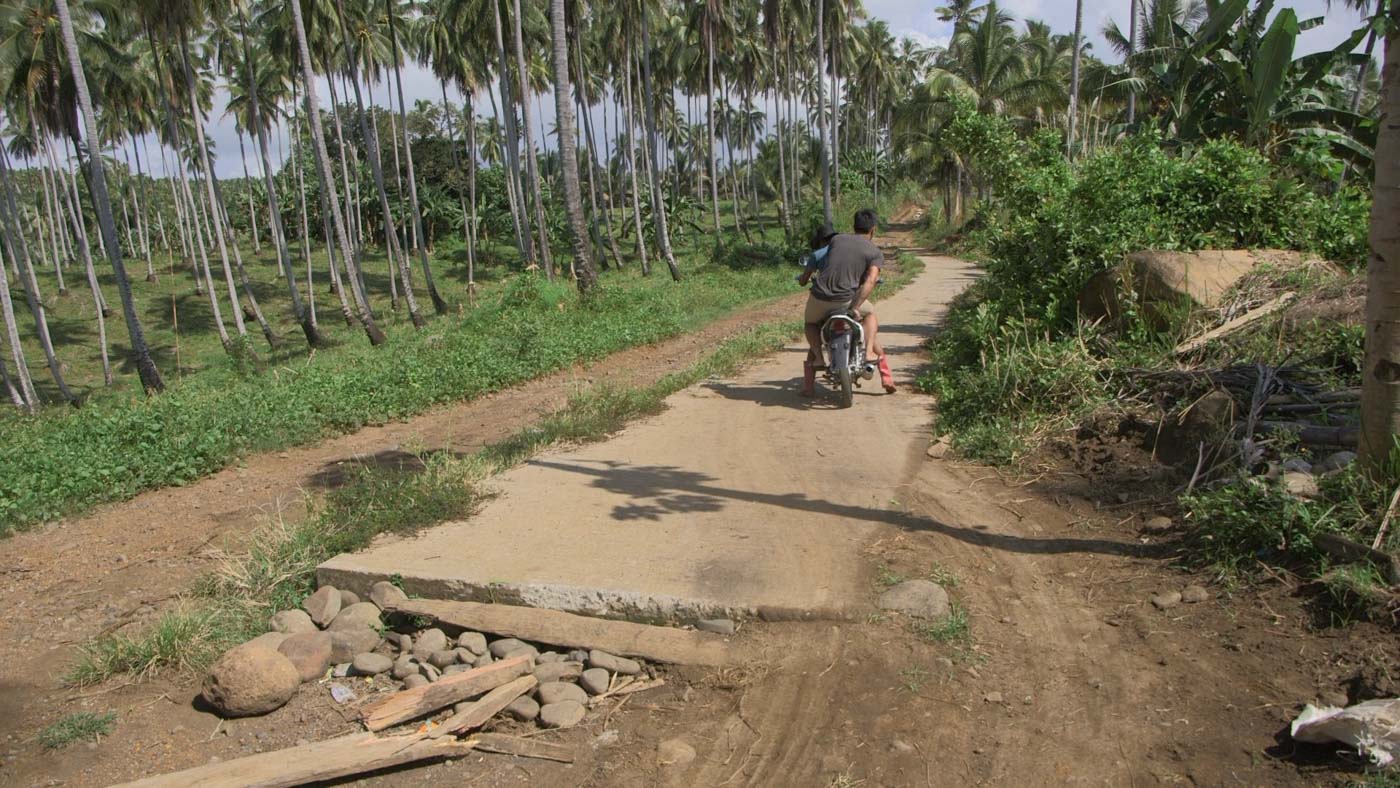 Most alarming of these were projects that were delayed by over a year, numbering 17. Over P190.7 million in funds had already been released for these projects.
Among these is the Picalilangan-Masolun road traversed by farmer and BIAF member Misug. Construction began on May 10, 2017 and was supposed to be completed on November 24, 2017 – a period of 6 months. But only 63% of it was finished after 1.1 years. Meanwhile, 72% of the total project cost, P16.9 million, had already been released.
The COA also identified six 2018 projects that had not yet started at the time, even if the Lanao del Sur 2nd District DPWH office had already released 15% of the funds or more.
The 15% is called a "mobilization fund" and is supposed to help the contractor in bringing in the supplies and equipment needed for the project to start. 
Four of the projects already had the 15% fund released. Three of them were issued Notices to Proceed (NTP) in September 2018 while the 4th was issued an NTP in January 2019. Yet by March 2019, construction had not commenced.
"The delay in the completion of the projects continues to deprive the supply of enough water to the marginalized communities and the intended users of convenient roads. Also, the quality of the buildings being constructed may be compromised because of the too slow implementation of the projects," said COA.
There were other major deficiencies spotted by COA like purchase orders or POs (used to buy supplies for projects) that lacked signatures and other important information like PO number and date of delivery. The lack of signature of the procuring entity means it's possible that supplies had been ordered without approval. Some POs were also not signed by the supplier or else lacked the date of receipt.
Disbursement vouchers, the critical document that prompts the release of public funds, lacked the necessary signatures. Despite this and the lack of some required documents, checks were still released to contractors.
The annual audit report flagged ARMM-DPWH's late submission of disbursement vouchers and reports of disbursement (ROD). These documents are supposed to be given within 10 days of the month after the fund release. 
"Review and verification of this Office's logbook revealed that the ROD together with its supporting vouchers and attachments were submitted beyond the prescribed period, in violation of the abovementioned regulation," reads the report. 
The late submission meant auditors could not review the propriety or validity of the financial transactions.
It gives the impression "that the disbursements were made even without complete documentation or that the transactions are not proper," said the COA.
The lack of documents was particularly glaring in 14 ARMM Bridge housing projects. These projects involved the construction of 50 units of low-cost housing for residents in depressed communities.
COA's review of the contracts "revealed that there were no invitations given to observers." Nor was there proof that observers attended the bidding. Agencies are required by law to invite two observers to ensure transparency in the bidding. 
Official receipts for the release of bid documents to bidders were also not submitted, giving rise to "doubts of the collection of payments of Bid Documents." There were no minutes of Bid Evaluation and Resolution in which the agency declares the winning bidder. Both are also violations of the procurement law.
Central figure
Insiders who spoke to Rappler trace some of the anomalies to Arumpac as central figure mainly because he headed the office at the time the anomalies happened. 
These insiders were involved in some of the flagged projects themselves and asked to remain anonymous. They are composed of local government officials and personnel, subcontractors, and engineers.
Under Arumpac, project engineers were told to bloat the accomplishment rate of a project so that the district engineer's office would release more funds, said one insider involved in the process. 
Two subcontractors admitted to Rappler that they were tapped by the winning contractors to implement construction projects in their areas of residence.  
They claimed the contractors are in cahoots with Arumpac and his group to arrange the bidding in their favor. They were supposed to divide the project funds among themselves. They would ensure more funds for themselves if they tapped subcontractors to do the projects for them.
In Marogong town, local government officials plan to file an administrative complaint before the Office of the Ombudsman against Arumpac for the two-year delay of two school buildings for Marogong Central Elementary School.
The classroom buildings had been among the DPWH-ARMM's regular infrastructure projects for 2016, yet 3 years later, they remain "abandoned and unfinished," according to Marogong board member Amron Maruhom, part of the group planning to file a complaint against Arumpac.
They accuse Arumpac of malversation of public funds since it was during his term when all of the funds for the two buildings were released even if the structures were only half completed.
According to a list of 2016 projects from the Ministry of Public Works and Highways-BARMM, the first classroom building (Project SB-20 2016) was reported to have an accomplishment rate of only 46% yet all of its P1.97 million budget was released. 
It was the same story for the second classroom building (Project SB-21 2016). It had a 45% accomplishment rate but its entire P2.86 million budget was already released.
The two projects are "by administration" projects, meaning the district engineer's office, not a private contractor, implements the construction. 
Maruhom and his group claim the funds for the buildings "were all disbursed, received and pocketed solely" by Arumpac.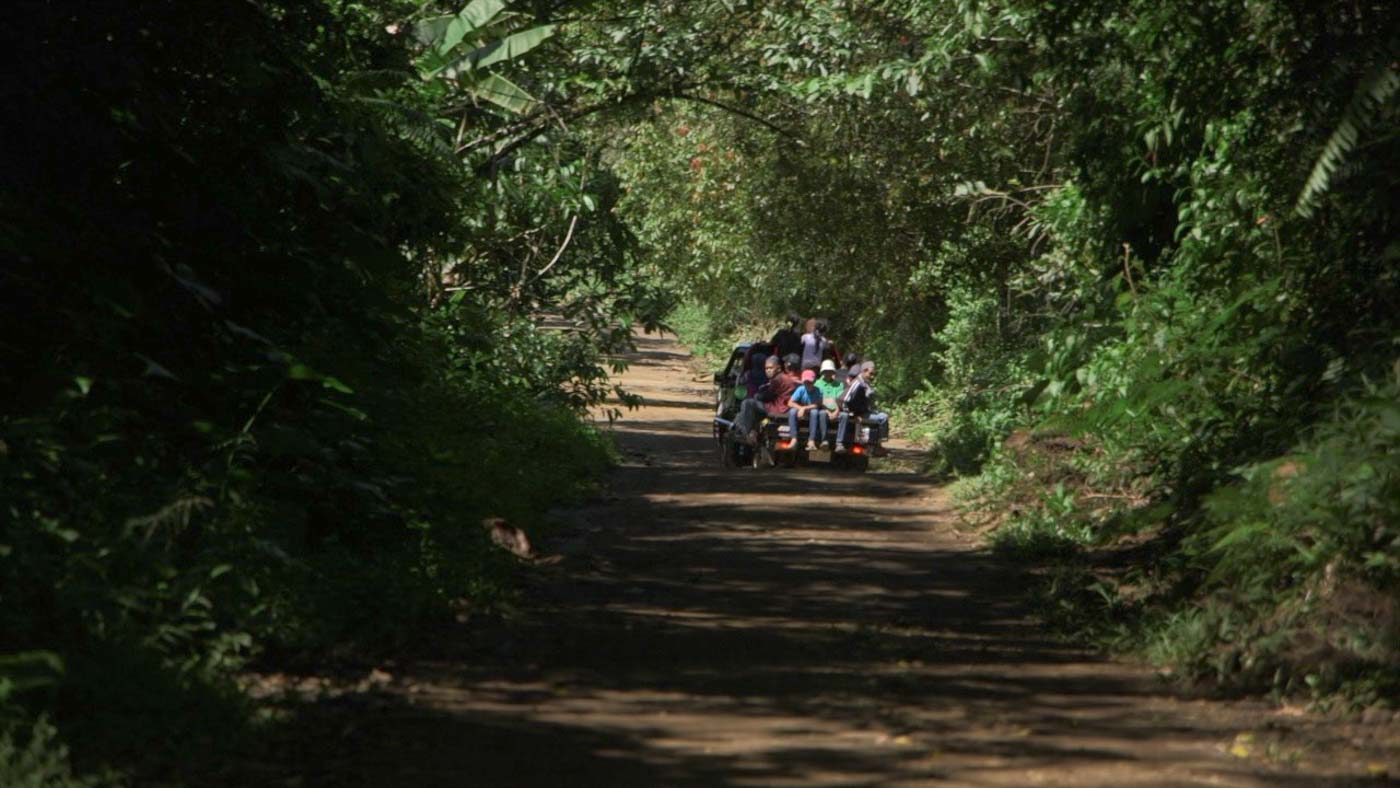 Rappler tried several times to reach Arumpac by calling him and texting him. Representative Mujiv Hataman had also advised Arumpac to respond to Rappler. We have yet to receive any comment from him as of posting.
But Hataman, speaking to Rappler by phone on Monday, November 11, said Arumpac had assured him that they responded to the COA letter.
"Informally we heard of complaints but they (Arumpac) said that they corrected the anomalies," Hataman said.

He thinks Arumpac should be held at least administratively liable for the project delays.
"Even in the delays, he should be held accountable, administratively, separate from a criminal case," said the Mindanao lawmaker in Filipino.
He also said Arumpac was likely not working alone and that whoever was part of his group should be held liable also.
"Those in authority should cancel contract and find a new implementor or ask the current implementor why the accomplishment does not match," he added.
Bloated accomplishment reports?
The current district engineer, Maldamin Decampong, confirmed that subcontracting is something done in the district and is, in fact, an open secret.
There have been instances when subcontractors went to him asking for payment because they had finished a project given to them by the original contractor, yet were not fully paid for it.
"I am informing these subcontractors that they should not agree because they are also the victims of this modus. The contractor subcontracts a project, gets the payment [from the government], the subcontractor finishes the project and runs after the contractor," Decampong told Rappler in his office on October 7.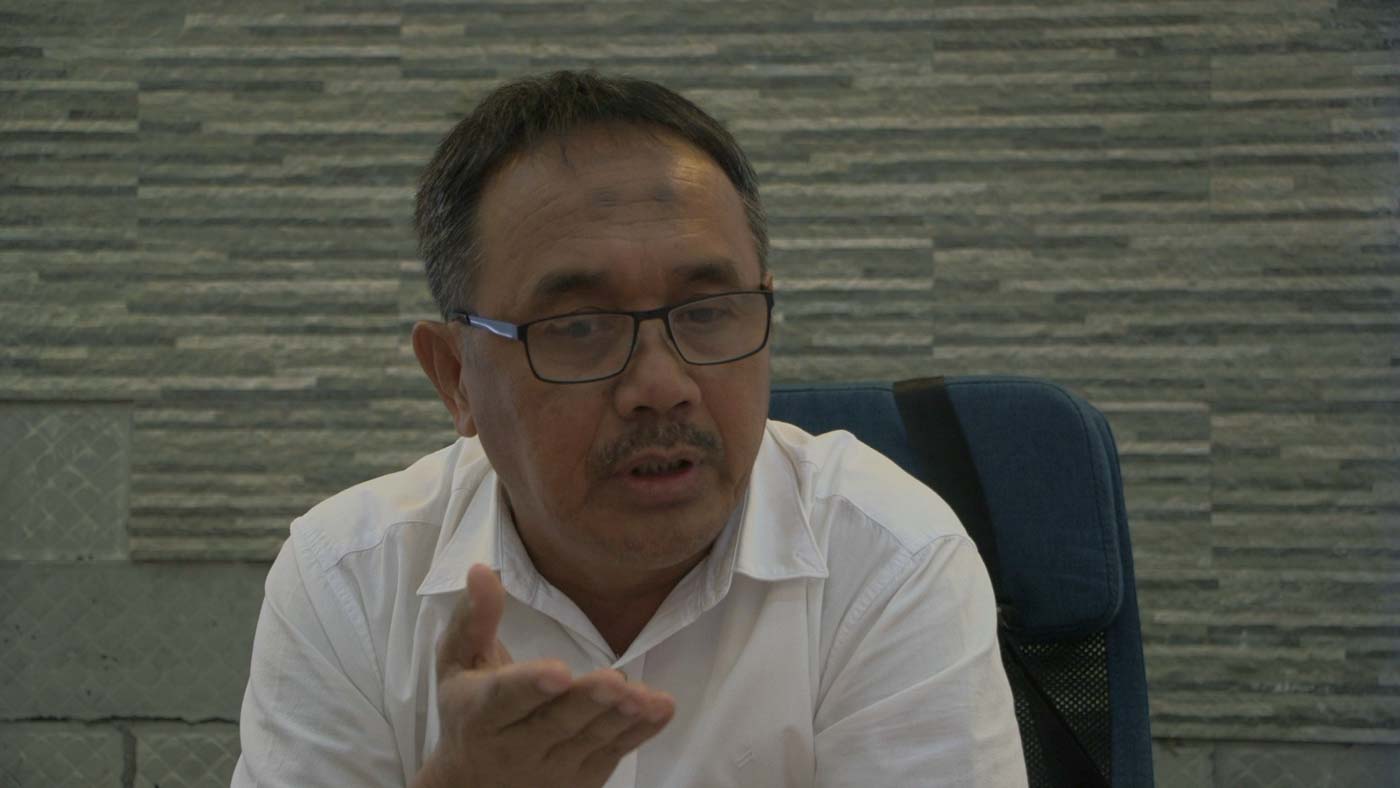 As for the alleged "bloating" of accomplishment reports, Decampong said it "might be true." Bid-winning contractors could always approach project engineers, the personnel in the office in charge of inspecting the projects, to bloat their reports.
"If the PE (project engineer) bloats the project like what happened in this office, the contractor suspends the project activities, won't complete it anymore," said Decampong.
This explains why many projects in the area remain unfinished, to the detriment of Lanao del Sur residents, as reported by COA and seen on the ground by Rappler. 
But he refused to comment on whether higher-ups in the office, such as former district engineer Arumpac himself, were colluding with the contractors to enable this modus.
As for the non-submission of contracts to COA, Decampong said some of the missing contracts had already been provided while some were being prepared for submission.
When he asked personnel why they failed to submit the contracts, he was told that some Bids and Awards Committee (BAC) members were not able to sign the document because they were transferred to another office owing to the transition from ARMM to BARMM.
But when Rappler pointed out that many of these contracts were awarded even before the transition period, he admitted there were grave lapses.
"I really believe that there are lapses on the part of the BAC for not submitting immediately these contract documents and that is what I am looking for and I informed our regional office on this matter," he said. 
Some of the contracts, he also said, are still with Arumpac.
As for bid-rigging, he admitted there is enough evidence to warrant an investigation.
"The modus that I am trying to prove is the process of how they award the projects. Accordingly, there was a selection of contractor that has been awarded with this project. That's what I'm trying to find answers to," said Decampong.
Murad acts
The anomalies in the Lanao del Sur 2nd District public works projects have reached Interim Chief Minister Murad. 
In March and April, or a month after the BARMM was inaugurated, infamous BIAF Northwest Mindanao Command chief Commander Bravo, or Abdullah Macapaar, met with Murad twice about the infrastructure anomalies under Arumpac. Murad told Rappler he had also heard the same complaints from others.
Macapaar, now a BARMM government official himself, was outraged by the reported anomalies because the projects were in areas where he holds influence.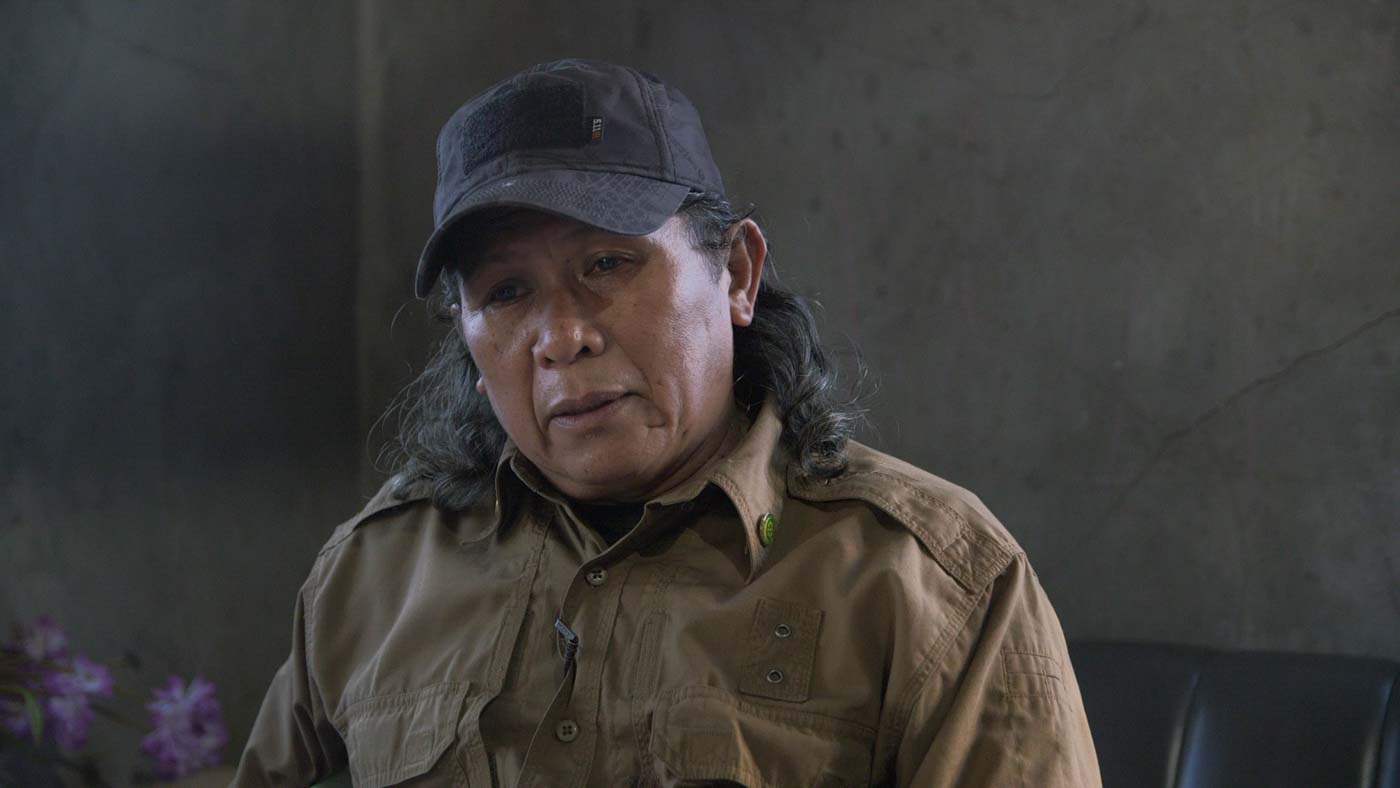 Murad, who held the position of Minister of Public Works aside from being chief minister, then ordered the replacement of all district engineers, including Arumpac.
"All the district engineers are now in the main office, they have no more access to all the projects, including this Abib Arumpac," he told Rappler.
Murad also said he formed an investigation team "to find out what is really happening in the projects and operations" of the district offices.
Decampong was designated to replace Arumpac, in an OIC capacity. The tables have turned because, previously, it was Arumpac who had replaced Decampong as district engineer.
Insiders who accuse Arumpac of corruption alleged that he is trying to get on Murad's good side, supposedly to retain influence on public works. They say he is trying to influence Murad through his eldest son Yasser, a businessman.
"He (Yasser) categorically denied any connection with Arumpac and although he knows him, they are not close. He said they have not even seen each other for a long time already now," Murad told Rappler. 
In July, Murad assigned his Environment Minister Abdulraof Macacua (a.k.a. Sammy Gambar) as "focal person" for the public works ministry. Macacua is also chief of the BIAF and is known among MILF members as strict. 
Yet there are other strong indications of relentless efforts of groups to retain control over lucrative public works contracts under the new BARMM government. Sometime in August, Murad's righthand man, Executive Secretary Mike Pasigan, was asked to go on leave. Other BARMM government members were not told of the exact reason for his "leave."
Murad confirmed to Rappler on October 30 that it was because Pasigan was under investigation for supposedly using his e-signature to approve appointments of some officials, including new district engineers, some of whom are supposedly close to Arumpac.
"We asked Mike to go on leave to give way to investigation. His status will depend on the result of the investigation," Murad told Rappler.
Five days later, on November 4, it was decided in a Cabinet meeting that Pasigan would be replaced by Macacua.
Meanwhile, the public works portfolio was given to Finance Minister Eduard Guerra while Murad himself will be finance minister, concurrent with his position as interim chief minister.
Meanwhile, back in the Lanao del Sur 2nd Engineering District, Decampong has orders from Murad and Macacua to investigate the findings of the COA management letter and to send a report to them.
He has identified 8 contractors responsible for delayed projects yet who did not respond to his letters compelling them to resume work.
He did not want to identify the contractors but a source inside the office said they are as follows: 
Nascon Builders
N. Asiacom Builders
Al Hussein Construction
Ammar Construction
AHM Builders
Edison Development and Construction
RTCS
Lanao Genesis Construction Supply 
The COA management letter does not name the contractors in the anomalous projects. 
A search on PhilGEPs, the government online database for all bidded out projects, shows that these firms did bag projects in various parts of Mindanao, including Lanao del Sur. 
However, most of the projects posted were for projects implemented by other DE offices. The COA letter did flag the Lanao del Sur 2nd Engineering District for not posting projects on PhilGEPs, as required by law.
The 8 contractors have been sent 3 letters from Decampong ordering them to resume work on the delayed projects. If there is no action after the 3rd letter, Decampong said he may order their projects terminated and the firms blacklisted from 2019 projects. 
"Maybe by 3rd notice [if] they have no action on this project, [this] might result [in] tterminating the project," he said.
According to Decampong, other contractors (they wrote to 18 in all) who responded said the delays were due to "peace and order problems" and right of way issues. 
Some feared that the ARMM-to-BARMM transition would mean the government would stop their funding, a fear, Decampong said, he quickly dismissed as baseless.
'New jihad'
The citizens who reported these unfinished or substandard projects to Rappler are MILF members who reside in Lanao del Sur. 
Calling themselves mujahideen, they say their new "jihad" is a battle against corruption that threatens to compromise the new BARMM government they worked so hard for.
They fear that old forces, like Arumpac whom they deem corrupt, and other politicians who have cashed in on infrastructure projects, want to continue their modus even under the new government.
Murad himself has identified infrastructure as among the priorities of his administration.  
Institute for Autonomy and Governance executive director Benedict Bacani emphasized the need for the Bangsamoro Transition Authority to make sure infrastructure projects are not delayed. 
"The local governments complain about stopped infrastructure projects that were in the pipeline. Their request is for these projects to be continued. If you disrupt delivery of services, that means government is weak," he told Rappler.
The continued practice of subcontracting, flagrant violations of procurement laws, and persistence of substandard infrastructure projects show what the new BARMM government is up against.
The people of the region look to them to stop the anomalies and hold officials and private individuals responsible for botching government works that impact their lives. – Rappler.com