This is AI generated summarization, which may have errors. For context, always refer to the full article.
Let's take a look at the celebrations and historical events during the first month of the year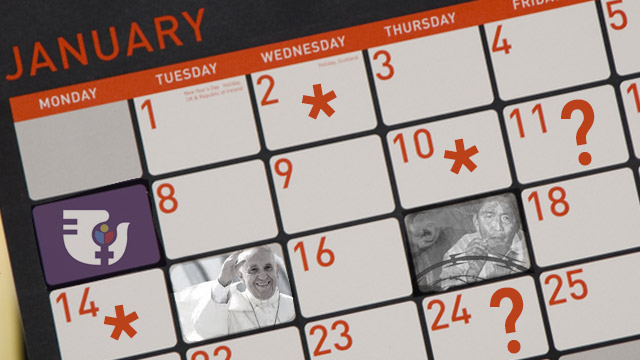 MANILA, Philippines – Apart from New Year's Day, the month of January is just as eventful as the other months of the year.
This month features annual celebrations such as the Feast of the Black Nazarene (January 9) and the National Cancer Consciousness Week (3rd week of January), or special occasions such as the birthday of former presidents Manuel Roxas (January 1) and Corazon Aquino (January 25).
In current events, this month has witnessed important news in history such as the start of the impeachment trial of former chief justice Renato Corona (January 16) and the deadly Charlie Hebdo attack in Paris (January 7).
So, how familiar are you with January? Test your knowledge of celebrations and historical events during the very first month of the year through the quiz below.
– Jodesz Gavilan and Reynaldo Santos Jr/Rappler.com
Sources: Rappler, Gov.ph, other news websites