In some countries like China and North Korea, public officials have been executed or may face death for corruption and other related crimes like bribery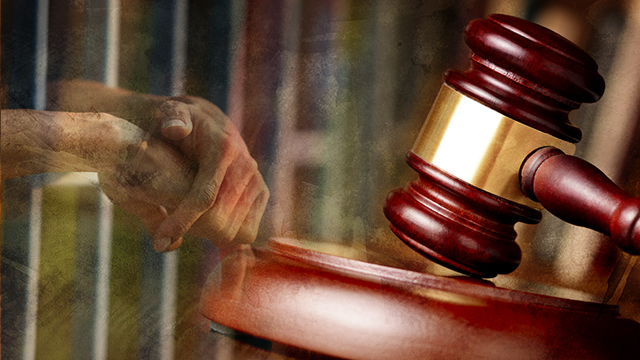 MANILA, Philippines – The death penalty has claimed thousands of lives worldwide, with over 1,600 executions in 2015, excluding China. Based on the latest data of Amnesty International, this is 54% higher compared to 2014.
In the Philippines, the current 17th Congress is tackling the reinstatement of the death penalty after it was abolished in 2006. The debates also included whether or not to add plunder to the list of crimes punishable by death. (READ: Plunder, treason, rape, drug crimes to stay in death penalty bill)
Meanwhile, in some countries, capital punishment is not limited to people committing heinous crimes. Public officials have also been executed or may face death for corruption and other related crimes like bribery. Which countries are these?
China
China is in the top 3 countries that have been carrying out executions as of 2015, alongside Iran and Pakistan. These executions, however, are considered top secret, making it difficult to count the deaths. Prisoners reportedly do not linger on death row but are executed immediately or given a two-year suspension of sentence.
The Chinese government executes people for economic and political crimes. Officials who take part in drug smuggling, human trafficking, and the diversion of state-controlled drugs for illegal sale are also punished by death. 
In 2011, China sentenced to capital punishment Xu Maiyong, former vice mayor of Hangzhou City, and Jiang Renjie, vice mayor of Suzhou City in 2011. The officials were found guilty of bribery amounting to $50 million.
Xu reportedly led an excessive lifestyle. Investigators were said to find gold bullion and expensive jewelry upon inspection of his home.
In 2010, the Chongqing Justice Bureau director was also killed over bribery and for supporting organized crime. In 2008, a city official of Chengdu was executed over bribery, too.
The former chief of the state's food and drug administration was likewise found guilty of accepting bribes, and met the same fate in 2007.
North Korea
Like China, North Korea is also very secretive about its imposition of the death penalty. Reports said this secrecy increased when Kim Jong-un assumed the country's leadership. 
It is difficult to confirm available reports because the country does not normally announce its executions. The international media usually depend on South Korean sources. 
The most controversial execution in North Korea so far is that of Kim's Uncle Chang Song-thaek in 2013. Chang held senior posts in the ruling party and was the vice chairman of the National Defense Commission.
State media reports said he was accused of corruption – he transferred construction units to his contacts, attempted to overthrow the state, and mobilized a coup, among others. 
North Korea also reportedly put to death General Pyon In Son, ex-chief of operations in the Korean People's Army. South Korean sources said he was executed in 2015, two months after he was fired from his position over "corruption and failure to follow orders."
Also in 2015, around 50 officials were said to have been killed over charges ranging from corruption to "watching South Korean soap operas."
O Sang-hon, deputy minister for public security, and Chang Ung, a member of the International Olympic Committee, were killed in 2014 over corruption charges.
Iraq
The death of Ali Hassan al-Majid or "Chemical Ali" in Iraq in 2010 was the most infamous execution in the country. He was convicted for crimes against humanity, including the poison gas attack in the Kurdish region in 1988.
At the time of the United Nations' sanctions on Iraq in the 1990s, he held many senior government posts and reportedly used his clout for smuggling and business deals. His "blatant corruption" was speculated on as the reason behind his removal as defense minister in 1995. 
Iran
There are no widely-reported executions of public officials in Iran due to its strict policy on secrecy. But under their law, offenses such as counterfeiting, smuggling, speculating, or disrupting production by officials are punishable by death.
Nonetheless, thousands were said to have been executed in Iran since Hassan Rouhani became president in 2013, according to Iran Human Rights.
Indonesia
In Indonesia, some acts of corruption, which affect the finance or economy of the country in a big way, is punishable by death.
Indonesia resumed executions in 2013, ending the 5-year unofficial freeze of the penalty since 2008. According to Amnesty International, around 130 people are said to be on death row in Indonesia as of 2012.
Thailand
Thailand executes a government official, democratic representative, judicial official, or prosecutor for demanding or accepting bribes, although apparently, no one has been executed for such crime.
In July 2015, lawmakers amended the Anti-Corruption Act to extend capital punishment to foreign officials and staff of international organizations who commit bribery.
Laos
Citizens, including public officials, who disrupt the trade, agriculture, or other economic activities with the intention of damaging the economy of the state can be put to death.
Vietnam
Embezzlement is punishable by death in Vietnam, provided, however, that the amount appropriated is 5 hundred million dong or more, or if it had "particularly serious" consequences. Bribery amounting to 3 hundred million dong or more is also subject to the penalty. 
Officials who commit illegal cross-border trading of highly-valued objects and "particularly serious" cases of manufacturing, storing, transporting, or circulating counterfeit money, treasury bills, or bonds can also meet the same end.
Myanmar
In Myanmar, committing drug offenses by taking advantage of the influence or power of a public servant is punishable by death.
Morocco
Bribery, especially to lead a judge or jury member to declare a death sentence, is subject to capital punishment. Reports, however, show that the last execution in Morocco was way back in 1993.
The man was Mohamed Tabet, a chief police commissioner who was convicted for multiple counts of "indecent assault, rape violence, rape and abduction", and "barbaric acts and incitement to riot."
If the Philippines were to reinstate the death penalty, how many corrupt government officials do you think would be in the list? – Rappler.com
Sources: Death Penalty Database of the Cornell Center on Death Penalty Worldwide, various news reports
Cathrine Gonzales is a Rappler intern studying journalism at the Polytechnic University of the Philippines.