To help cure some cases of cancer and other serious illnesses in the Philippines, the government through PhilHealth has launched the Z Benefit Package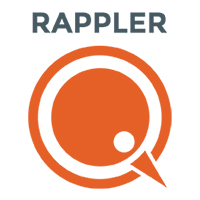 MANILA, Philippines – As we remembered World Cancer Day on Tuesday, February 4, Rappler reviewed efforts to reduce cancer cases in the country.
The World Health Organization (WHO) reported that the number of new cancer cases around the globe jumped by 11% within a 5-year period, reaching 14.1 million in 2012.
Cancer deaths hit 8.2 million in 2012, rising by 8.4% from 2008. WHO said lack of access to treatment is one of the factors that have contributed to the deaths.
To help cure some cases of cancer and other serious illnesses in the Philippines, the government, through the Philippine Health Insurance Corp (PhilHealth), launched the Z Benefit Package.
But what is this benefit package all about?
1. What is the Z Benefit Package?
The Z Benefit Package is being offered to PhilHealth members to address health conditions that trigger prolonged hospitalization and very expensive treatments.
Why "Z"? PhilHealth classifies disease conditions from type A (the simplest and cheapest) to type D (the more severe and costly).
Conditions under type Z, the farthest end of the spectrum, are cases "perceived as economically and medically catastrophic" due to the seriousness of the case.
2. Who are covered?
All eligible PhilHealth members (whether under the employed sector, individually paying, lifetime member program, sponsored program, or overseas workers program categories) including their qualified dependents are entitled to avail of the package.
3. Which illnesses are covered?
| | |
| --- | --- |
| PACKAGE CODES | DISEASES COVERED |
| Z001 | Acute lymphocytic leukemia, standard risk (for children) |
| Z002 | Early breast cancer, stage 0 to IIIA |
| Z003 | Prostate cancer, low to intermediate risk |
| Z004 | Kidney transplantation for end stage kidney disease, standard risk |
| Z005 | Coronary artery bypass graft surgery, standard risk |
| Z006 | Total correction of Tetralogy of Fallot (for children) |
| Z007 | Closure of ventricular septal defect (for children) |
| Z008 | Cervical Cancer, stage I to IV |
| Z009 | The Z MORPH (Mobility, Orthosis, Rehabilitation and Prosthesis Help) |
4. What is paid for under the package?
hospital room and board fees
drugs and laboratory exams
operating room
professional fees for the entire course of treatment – including mandatory and other services required per illness
5. How does a member apply for it?
PhilHealth members or qualified dependents may go to selected contracted hospitals (see list below), where doctors will evaluate if he/she fulfills the selection criteria for the Z benefit.
Selection criteria may be found in the following:
If qualified, the hospital will submit corresponding documents to the PhilHealth regional office. Checklists and forms may be found in the following:
Upon the approval of PhilHealth, the doctor may then provide all mandatory services to the patient.
Members who are identified as indigent by DSWD are automatically enrolled.
6. What are the partner hospitals?
There are currently 23 contracted hospitals nationwide for the Z Benefit program, all of them government tertiary institutions.
7. Will the program expand to other diseases soon?
Other benefits are still being studied and developed, such as packages for premature newborn, peritoneal dialysis, and colon-rectum cancer treatment.
For more information, visit PhilHealth offices or their website. – research by Fritzie Rodriguez and Michael Bueza/Rappler.com
Do you have any interesting, intelligent, incredible, or even insane and inane questions in mind? Email us at research@rappler.com, and let Rappler IQ provide the answers.