It's long-standing practice in the PMA for batches to adopt a unique name that best describes their class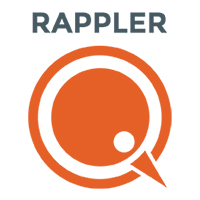 MANILA, Philippines – On Sunday, March 16, 223 cadets from the Philippine Military Academy (PMA) students will finally graduate after years of extensive training in the country's premier military training camp.
The PMA class of 2014 has adopted "Siklab Diwa" as its batch name.
This year's class valedictorian is Cadet First Class (CFC) Jheorge Millena Llona, a farmer's son from Albay, while the salutatorian, CFC Liza Jumawid Dango, is a dancer and licensed teacher from Cagayan de Oro City.
Dismissed cadet Aldren Jeff Cudia is the 224th member of the class. (READ: Cudia will not graduate from PMA)
It has been a practice in the PMA for each batch to adopt a unique name that describes their class. But how exactly does each batch come up with their names?
The selection of batch names happens on the cadets' first year. Selected student officers assist the class in coming up with a list of remarkable or symbolic names that best represent their batch.
A batch name can be derived from any Filipino dialect, as long as its meaning defines the whole batch. The whole class then votes given the choices, and the name with the most number of votes wins.
The chosen name is then forwarded to their Class Tactical Officer, then to the Commandant, and then to the Superintendent.
Though the PMA was opened in Baguio City in 1908 (it was called Philippine Constabulary Academy then), the tradition of naming PMA classes started only in 1967.
Some classes used names with two meanings – names that can stand by themselves, but can also serve as an acronym for a much longer phrase.
Here's a list of batch names adopted in previous classes:
1967 – Dimasupil
1970 – Magiting
1971 – Matatag
1972 – Masigasig
1973 – Maagap
1974 – Marangal
1975 – Makabayan
1976 – Magilas
1977 – Masikap
1978 – Makatarungan
1979 – Matapat
1980 – Mapitagan
1981 – Dimalupig
1982 – Sandigan
1983 – Matikas
1984 – Maharlika
1985 – Sandiwa
1986 – Sinagtala
1987 – Hinirang
1988 – Maringal
1989 – Makatao
1990 – Bigkis-lahi
1991 – Sambisig
1992 – Tanglaw-diwa
1993 – Maalab
1994 – Bantay Laya
1995 – Marilag
1996 – Mabikas
1997 – Kalasaglahi
1998 – Masinag
1999 – Masikhay
2000 – Sanghaya
2001 – Kaakibat
2002 – Banyuhay (Bagong Anyo ng Buhay)
2003 – Mandarangan (Mandirigmang may Karangalan)
2004 – Maliyab
2005 – Sanlingan
2006 – Mandala (Mandirigma ng Dangal ng Lahi)
2007 – Maragtas (Marangal na Tagapagligtas)
2008 – Baghawi (Bagong Halaw ng Lahi)
2009 – Masiglahi (Mandirigmang Sigaw ng Lahi)
2010 – Masidlak (Mandirigmang Sibol ng Dakilang Lahing Kayumanggi)
2011 – Laon Alab (Lakas-Tipon Alagad ng Bayan)
2012 – Bagwis (Bagong Kawal na may Iisang Lakas)
2013 – Pudang Kalis (Puso't Dangal na Kawal ng Nag-iisang Lakas)
– Rappler.com
Editor's note: The correct batch name of class 2009 is Mandirigmang Sigaw ng Lahi, not Masiglang Mandirigma ng Lahi. We apologize for the error.
Loren Bustos is a Rappler intern.
Do you have any interesting, intelligent, incredible, or even insane and inane questions in mind? Email us at research@rappler.com, and let Rappler IQ provide the answers.