Get to know some women who pioneered in pursuing careers that were once regarded as the exclusive domain of men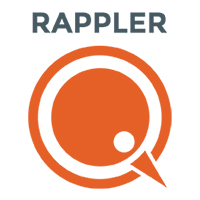 MANILA, Philippines – Gone are the days when most occupations were dominated by men.
Career paths have been crossing gender lines for the past decades, as women have taken over jobs traditionally held by men. It is common nowadays to see female lawyers, doctors, or even politicians.
This Women's Month, we take a look at some prominent Filipinas who became the first women in their respective fields. These personalities paved the way for many Filipino women to follow their footsteps in careers that were once considered solely for men.
Natividad Almeda-Lopez
Sept 8, 1892 – Jan 22, 1977
First Filipina lawyer and judge
Almeda-Lopez became a lawyer in 1914. Around this time, the legal profession in the country was considered mostly for men.
She's not the first woman to pass the Bar, but she's the first female lawyer in the country to have actually handled cases and defended clients.
A vocal member of the feminist movement in 1918, she was one of the foremost champions of the women's suffrage movement. She gave speeches before the legislature on equality of rights.
Despite facing discrimination in a male-dominated legal institution, she became Manila's executive judge – the first female judge in the country – in 1934 and remained in the post for 10 years.
She became a judge in the Domestic Relations Court in 1956, and was appointed Court of Appeals judge in 1961.She has received numerous awards, including 2 Presidential Medals of Merits and a presidential award in recognition of her work in women's rights.
Since Almeda-Lopez's time, the number of female lawyers has risen significantly over the years. During the first half of the last decade, for example, the number of female lawyers jumped from 40% to 48%.
The year 2012 marked a milestone for women in the judicial system, when Maria Lourdes Sereno became the first female Chief Justice of the Supreme Court – the highest judicial post in the country.
Geronima Tomelden-Pecson
Dec 19, 1895 – July 31, 1989
First Filipina senator
Tomelden-Pecson ran in the 1947 senatorial elections, and was elected the country's first female senator. In the Senate, she headed the Senate Committees of Education, Health, Public Welfare, and the Joint Congressional Committee on Education – all of which suited her background.
Before becoming a senator, she worked as a teacher, and was an active suffragette and social worker. She also was a private secretary to President Jose Laurel, and assistant executive secretary of then president Manuel Roxas.
Described as a "super social worker," she was a prime mover of notable laws on education such as the Free and Compulsory Education Act and the Vocational Education Act.
Her work in the Senate made her a suitable addition to the Unesco executive board, as she became the board's first female member in 1950.
She left the Senate in 1953, and her post-senatorial life was marked by numerous awards from the government, honorary degrees from various universities, and another stint as a Unesco board member. She also founded in 1955 the Foundation of Youth Development of the Philippines, where she was the administrator of until her death in 1989.
Since 1947, there have been 21 female members of the Philippine Senate. Over the next decades, the number of women in the Senate steadily increased, with 3 in the 5th congress and 4 in the 6th Congress.
The current 16th congress has the highest number of female senators so far, with 6 (Nancy Binay, Pia Cayetano, Miriam Defensor-Santiago, Loren Legarda, Grace Poe-Llamanzares, Cynthia Villar).
Elisa Rosales-Ochoa
Dec 3, 1897 – Sept 20, 1978
First Filipina congresswoman
Rosales-Ochoa joined the 1941 Congressional elections in her native Agusan province. She won by a landslide victory and became the first congresswoman in the country.
A nurse by profession prior to becoming a congresswoman, she led other nurses in attending to Filipino-American prisoners of war when World War II broke out early in her term.
After the war, Ochoa authored Commonwealth Act 704, which provided for charity maternity clinics to reduce high maternal and infant mortality in rural areas.
She left Congress in 1946 but continued serving the public as technical assistant on health to former presidents Ramon Magsaysay and Carlos Garcia.
In recognition of her leadership qualities, she also received recognitions and was proclaimed as a model citizen of Agusan del Norte. Elisa passed away in 1978 and was buried in her hometown of Butuan City.
In the 1st Congress, there was only one congresswoman out of 98 membes of Congress. The number of women steadily increased over the years: 6 women in the 6th Congress, 19 in the 8th Congress, and then 36 in the 13th Congress.
However, women remain a minority in Congress. The last congress (15th) had 63 congresswomen out of 286 members of Congress. The current Congress is an improvement with 76 congresswomen out of 289 congresspersons.
Carmen Planas
March 23, 1914 – Aug 2, 1964
First Filipina city councilor
Planas, then a UP Law student, became a candidate of Young Philippines, a minority party during the 1937 Manila municipal board elections. She topped the elections, winning over more experienced, older candidates.
She was nicknamed "Manila's Darling," and was known for being a debater and orator.
Planas chaired the legal, health, education, and social welfare committees. She also paved the way for the establishment of day nurseries, health centers, tenement housings, and periodic medical assistance for poor residents.
After her term as councilor, she became the country's representative in various international conferences for lawyers.
She also became the country's Red Cross governor, and represented the country in the Red Cross International Convention of Governors.
Decades after the days of Planas, women became more active in local government service. In 2004, for example, 25% of all local government officials that year were female, including 182 female city councilors and 1,731 municipal level female councilors.
Corazon Cojuangco-Aquino
Jan 25, 1933 – Aug 1, 2009
First Filipina president
Aquino was thrust into the spotlight following the assassination of her husband, then Senator Benigno Aquino Jr.
As an opposition figure, she ran against then reelectionist Ferdinand Marcos during the snap presidential elections in 1986.
The controversial victory of Marcos led to a series of protests and uprisings, culminating in the People Power uprising and her ascendancy to the presidency.
As president, Aquino's first acts were dedicated to restoring the democratic institution and the dismantling of Marcos-era economic cartels.
Her administration faced down many challenges: facing 7 coup attempts by rogue military factions, handling peace talks with Communist & Moro insurgents, and recovering from a series of natural disasters in Central and Northern Luzon.
Her post presidential years were spent supporting numerous advocacies, making her still influential and vocal in politics even as a private citizen.
She died of colon cancer in 2009, and her funeral was attended by tens of thousands of mourners.
The Philippines has had two female presidents in its history so far. While the number seems small, it nonetheless puts the country among the Top 10 nations with the most number of elected female heads of state.
The Philippines is among the countries of Malta, Argentina, Ireland, and Chile (which all had two female heads of state), only to be exceeded by Switzerland (7) and the tiny Republic of San Marino (15).
Fe Del Mundo
Nov 27, 1911 – Aug 6, 2011
First Filipina Harvard graduate
A UP College of Medicine valedictorian, del Mundo was offered by the government a scholarship in any institute of her choice. She chose to go to Harvard University Medical School, making her the first Filipina to be enrolled there in 1933.
Interested in Pediatrics, she pursued the study of the branch until 1936, after which she enrolled in Boston University and earned a Master's degree in Bacteriology in 1940.
Del Mundo returned to the country during World War II to help affected civilians in Manila. She became a college professor after the war.
Wanting to realize a long time dream, del Mundo sold her home possessions and secured a loan to build her own hospital – the Children's Medical Center, which was inaugurated in 1957.
Her contribution to Filipino medicine focused on infectious diseases and pediatrics. She was one of the first Filipino doctors to look into dengue fever and authored the book, "Textbook for Pediatrics and Child Care."
Del Mundo was also active in public health and in promoting the idea of linking health facilities across communities and integrating midwives into the medical community. She was an ardent supporter of reproductive health.
Del Mundo received numerous domestic and foreign awards and honors for her work and dedication, the last of which was the internment of her remains at the Libingan ng mga Bayani Cemetery in 2011.
Honoria Acosta-Sison
Dec 30, 1880 – Jan 10, 1970
First Filipina doctor
Going against family and friends' advice for women not to study medicine, Sison got a scholarship to study medicine in the US in 1904.
She decided to practice obstetrics and gynecology. Around that time doctors were mostly male, and most women avoided medical help for intimate issues out of conservatism, making Honoria's decision beneficial to women of her day.
Honoria served as obstetrics' assistant in Saint Paul's Hospital, after which she taught at the UP College of Medicine in 1912.
She has published 103 scientific publications, established the normal pelvimetry of Filipino women and cephalometry of Filipino newborns, and introduced low caesarean section to the country. Also, her works on pregnancy toxemia and trophoblastic diseases contributed much to the successful detection and management of such cases.
She received numerous awards, including the Presidential Medal for Medical Research.
Nowadays it is common for women to study medicine. In 2005-2006 for example, medical and allied discipline courses received the highest percentage of female students (27.44%.).
In the same school year, more than half (56.61%) of medicine and allied discipline graduates were female. In the practice itself, female doctors dominate the fields of pediatrics, gynecology, and obstetrics, the same fields of Honoria Acosta-Sison. – Rappler.com
Sources: Philippine Commission on Women, National Statistical Coordination Board, Philippine Senate, House of Representatives, National Historical Institute, Center for Asia-Pacific Women in Politics, Geni.com, Gov.ph, Coryaquino.ph, Kahimyang.info

Do you have any interesting, intelligent, incredible, or even insane and inane questions in mind? Email us at research@rappler.com, and let Rappler IQ provide the answers.