Here's a list of alleged communist leaders arrested under the current administration, as reported by various news organizations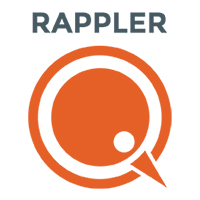 MANILA, Philippines – The arrest of two top leaders of the Communist Party of the Philippines (CPP) on Saturday, March 22, is the latest in the government's efforts to run after communist guerrillas fighting a 4-decade war.
Benito Tiamzon, chairman of the CPP-New People's Army (NPA), and his wife Wilma Tiamzon, CPP-NPA secretary-general, were arrested along with 5 others in Aloguinsan town, Cebu, while they were riding a Starex van and a Toyota Innova.
Here's a list of other alleged communist leaders who were arrested under the administration of President Benigno Aquino III, as reported by various news organizations.
2011
January 5
Tirso "Ka Bart" Alcantara was caught during an encounter in Lucena City, Quezon.
Alcantara headed the New People's Army (NPA) in Southern Luzon and, at one time, was in contention for the position of NPA chief, according to intelligence sources.
Alcantara, who had 23 arrest warrants for murders out against him, was brought to the Army compound in Fort Bonifacio. 
February 14
Allan Jazmines, member of the CPP central committee and alleged secretary-general of the party, was arrested in Baliuag, Bulacan.
Jazmines was detained for alleged 13 counts of murder.
Intelligence documents refer to him either as  "secretary-general" or "acting chairman" of the CPP.
2012
December 25
Filemon Mendrez, alias "Tatay" and "Edon," was nabbed in Negros Oriental.
Mendrez used to head the Front Committee 2 in Central Visayas and was the deputy head of the Central Visayas Revolutionary Party Committee of the CPP.
The military said Mendrez was arrested on the basis of a warrant against him for rebellion and robbery.
He had a P5.25-million bounty on his head.
2013
February 24
Kennedy Bangibang, secretary-general of the Kilusang Larangang Gerilya-Baggao in Region 2, was arrested in Cagayan.
Bangibag, who also had P2.5-million bounty on his head, was served a warrant of arrest for murder.
April 2
Reynante "Ka Mike" Gamara and a companion were nabbed at Starmall in Las Piñas City.
Gamara, secretary of the CPP's Metro Manila Regional Party Committee, was wanted for the killing of a soldier and a former rebel in 2007 in Mauban, Quezon.
July 28
Maria Loyda Tuzo Magpatoc, the front secretary of the group's Far South Mindanao Regional Committee, was captured in Digos City, Davao del Sur.
She became front secretary of the NPA's North Eastern Mindanao Regional Committee in 2000. She was also part of the executive committee of Komisyon Mindanao (Mindanao Commission), the main party organ of the CPP in Mindanao.
Magpatoc is said to be responsible for a series of criminal activities such as murder, extortion and kidnapping in parts of Mindanao.
2014
February 8
George Villacort Geluz, alias "Mario Dela Cruz, Ka Mulong, Rommel, or MC," was arrested by police forces at a police-military checkpoint in Gumaca, Quezon.
Geluz was the secretary of the CPP's Bicol regional committee. He had a standing warrant of arrest for charges of robbery in band with arson and double frustrated murder.
February 9
Sylvestre Layones, also known as "Ka Eric or Dexter, was captured at a checkpoint in Naga City.
He was the alleged head of the NPA-Bicol regional urban committee.
He was served with an arrest warrant for murder.
February 10
Sonny Gonzales, leader of the communist group in Palawan, and wife were captured in Bataraza town.
February 17
Romulo "Ka Molong" Bitoon was arrested in Talisay City, Negros Occidental.
He was the secretary of the Regional United White Area Committee, and member of the Executive Committee of Komiteng Rehiyonal-Negros.
Bitoon was arrested for a murder case in Cadiz City, and an arson case in San Carlos City, both in Negros Occidental.
He was earlier arrested in 2010 but was released on bail. – Rappler.com
Do you have any interesting, intelligent, incredible, or even insane and inane questions in mind? Email us at research@rappler.com, and let Rappler IQ provide the answers.