The 45-year-old fraternity started in the University of the Philippines and expanded into numerous chapters in and out of the country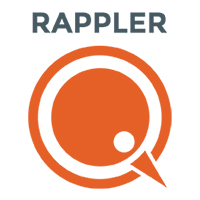 MANILA, Philippines – Members of the Tau Gamma Phi fraternity were tagged in a recent hazing incident that resulted in the death of one college student and the injury of 3 others.
The police initially identified another fraternity, Alpha Kappa Rho, but later on clarified it was the Tau Gamma Phi that conducted a hazing ritual on 4 De La Salle-College of St Benilde students on June 28.
An informant – who is also a frat member – approached the Manila Police District on July 1 and revealed the location of the hazing site. Trees near the bungalow-style house in Makati had graffiti that resembled the fraternity's logo. (READ: Makati police confirm Tau Gamma Phi hazing site)
Also on July 1, a representative of the fraternity released a statement regretting that some of its members did not abide by the organization's "no-hazing" policy.
It condemned the violence inflicted on the students. (READ: Binay to hazing suspects: You can't hide forever)
"The officers and members of the Tau Gamma Phi Fraternity offer their deepest condolences to the family of Guillo Cesar Servando. They sincerely empathize with the grief and loss of the family of Guillo Cesar as they themselves are also parents and cannot bear to lose their sons in a nonsensical manner. They are truly saddened that this incident had to happen," the statement read.
The organization was founded by students from the University of the Philippines on October 4, 1968.
Also known as the Triskelions' Grand Fraternity, it has numerous chapters in various colleges, universities and communities in the Philippines and other countries.
A member of the fraternity is called Triskelion. Some of its prominent members are Senate President Pro-Tempore Ralph Recto and his stepson, actor Luis Manzano, as well as Parokya ni Edgar bassist Buhawi Meneses.
Tau Gamma Phi is an organization that "embodies its own ideals and mission in accordance to its Tenets and Codes of Conducts."
In fact, according to their statement on the recent hazing incident, the fraternity is "founded on principles and rationality, and not on violence," with members guided by one of its tenets:
"First of all, do not harm let alone in defense of self. For whatever reason man has come into being, to whatever purpose he exist (sic), kin to all living creatures around him, MAN IS BROTHER UNTO MAN."
But in recent years, the name of the group has been tagged in a couple of fraternity-related violence in universities.
In March 2013, two alleged members were arrested because of a shooting incident outside the University of Manila, The Philippine Star reported.
In January 2014, student publication The La Sallian received a report of a De La Salle University student beaten up by members "purportedly from the fraternity Tau Gamma Phi."
The fraternity celebrated its 45th anniversary in 2013. President Benigno Aquino III himself congratulated the organization for its tradition of community involvement and passion for service.
"May this celebration…serve as a reminder that compassion, service, and peaceful engagement are the true cornerstones of brotherhood and sisterhood," Aquino said.
On July 1, however, Aquino condemned the hazing ritual in fraternities. (READ: Aquino condemns hazing: It 'escapes any logic')
"To inflict such harm on people you will call 'brothers' really escapes any logic I can fathom," he said in a news conference in Clark Air Base in Pampanga.
In a 2012 interview with Christian internet radio station Truth-On-Air, Tau Gamma Phi founding father Vedasto "Tito" Venida said he is against the "heinous crime" of hazing.
"In so many years that we have been existing, I think and I believe we've taken so many innocent lives. That's what makes me really concerned about going about a fraternity preaching no hazing policy," he said.
On Tuesday, Tau Gamma Phi said it is already conducting its own internal investigation and cooperating with authorities. (READ: Death and brotherhood)
It also urged its councils and chapters to strictly abide by the Anti-Hazing Law so as not to harm applicant members. (READ: College students call for review of Anti-Hazing Law)
Republic Act 8049 or the Anti-Hazing Law states "that no physical violence be employed by anybody" during initiation rites. It imposes a maximum penalty of life imprisonment if the hazing resulted in death, rape, sodomy, or mutilation. – Rappler.com
SOURCES: UST Tau Gamma Phi, Tau Gamma Phi website, Tau Gamma Phi Alumni Association of the Midwest, USA