'Information is the best weapon against Ebola'
The World Health Organization (WHO) said there is "widespread and intense transmission" of Ebola in 3 West African countries Guinea, Liberia, and Sierra Leone:
Four other countries reported an initial case or cases, or localized transmission: Nigeria, Senegal, Spain, and the United States.
Anthony Banbury, head of the United Nations (UN) Mission for Ebola Emergency Response, said Ebola is "running faster than us, and it is winning the race," and with the possibility of the infection rate reaching 10,000 a week by December, there is reason to be concerned. 
Information is the best weapon against Ebola, as Julie Hall of WHO Philippines earlier said. Rappler explains some of the misconceptions about it:  
1. "Ebola is an airborne-transmitted disease."
Ebola infects humans through close contact with the bodily fluids and secretions of infected animals or humans, and contaminated objects. 
It is not spread through air, although WHO said that theoretically, wet and bigger droplets from a patient who violently vomits or has respiratory symptoms could transmit the virus to another person, but only over a short distance.
The UN agency said the speculation that the virus might mutate into a form that could easily spread through air is "unsubstantiated by any evidence."
The US Centers for Disease Control and Prevention (US CDC) also said the virus cannot be transmitted by air, water, or by food "in general."
If it's not airborne-transmitted, why are there outbreaks in Guinea, Liberia, and Sierra Leone? According to WHO, these countries have "very weak health systems," and in need of more human and infrastructural resources.
2. "Patients without symptoms can spread the virus."
CDC noted a person must first have symptoms to be able to spread Ebola.
The virus causes severe fever, muscle pain, weakness, vomiting, and diarrhea. In some cases, it also causes organ failure and unstoppable bleeding. 
The incubation period between exposure to the Ebola virus and the first symptoms is from two to 21 days, but one study suggests the 21 days for quarantine "may not be sufficiently protective to public health."
A group of doctors in the Philippines also called for a 42-day quarantine for returning Overseas Filipino Workers (OFW) in West Africa: 21 days before leaving the country, and another 21 days upon arrival in the Philippines. 
3. "There is high risk of spreading Ebola to plane passengers or crew."
---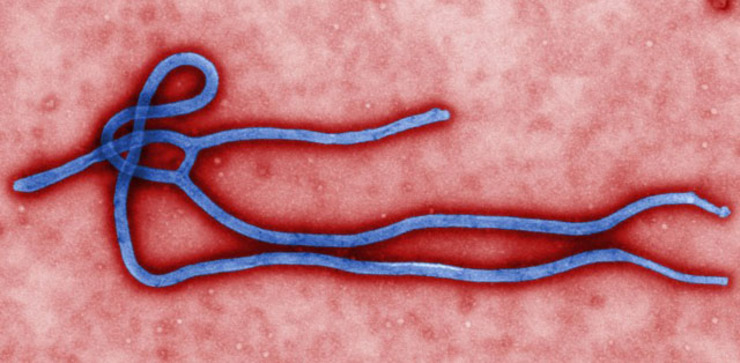 ---
On October 13, the second US health worker infected with Ebola flew on a domestic plane from Cleveland to Dallas/Fort Worth a day before her diagnosis, although the woman did not show any symptoms while on the flight with 132 other people. 
Still, CDC reached out to the passengers who flew on the plane to determine their health status. 
Even if the health worker did show some symptoms, CDC said the risk of spreading it from the patient to plane passengers and crew is low since Ebola is not airborne-transmitted. 
As of October 16, WHO does not have any travel ban going to and coming from Ebola-affected countries, WHO Philippines' Hall said, but different countries – including the Philippines – are stepping up to prevent the virus' entry.
4. "All Ebola victims die."
Indeed, the Ebola death rate has already reached around 70%, and deaths went up to 4,555 from the 2,811 a month ago. But people do survive from Ebola even in the absence of a licensed medicine or vaccine. 
On October 16 to 17, a total of 35 former Ebola patients met up in Sierra Leone to talk about reintegrating into society after their ordeal.
One survivor considered herself "lucky" that her community did not discriminate against her, unlike other survivors who suffered "high levels of stigma, shame, and discrimination."
But experts said there is strong evidence that if a person survives an Ebola virus infection, they become immune to that strain.
Not only are they immune, they also end up with antibodies in their blood, which they can transfer to another patient – a "risky" technique that the WHO advocates. 
Among the 5 species of Ebola virus, WHO said the virus causing the 2014 West African outbreak belongs to the Zaire strain, which is considered the most deadly according to a CNN report.
5. "The 2014 West African Ebola outbreak could last forever."

If the world fails to control Ebola, WHO said it could be a "permanent fixture" in West Africa, while the CDC said it could last for years, USA Today reported. 
But while it is true the 2014 outbreak holds the record of being the worst outbreak in the recorded history of the Ebola virus, history suggests it is possible to end an Ebola outbreak.
And things seem to be looking up as WHO on October 17 officially declared Senegal's Ebola outbreak over, after the single confirmed case recovered through rapid care and eventually tested negative for the virus.
Nigeria, which reported more Ebola cases than Senegal, will soon be declared Ebola-free as well by WHO, possibly by Monday, October 20. 
But because of the countries' locations, the UN agency warned they are still vulnerable to Ebola so they must remain vigilant about it.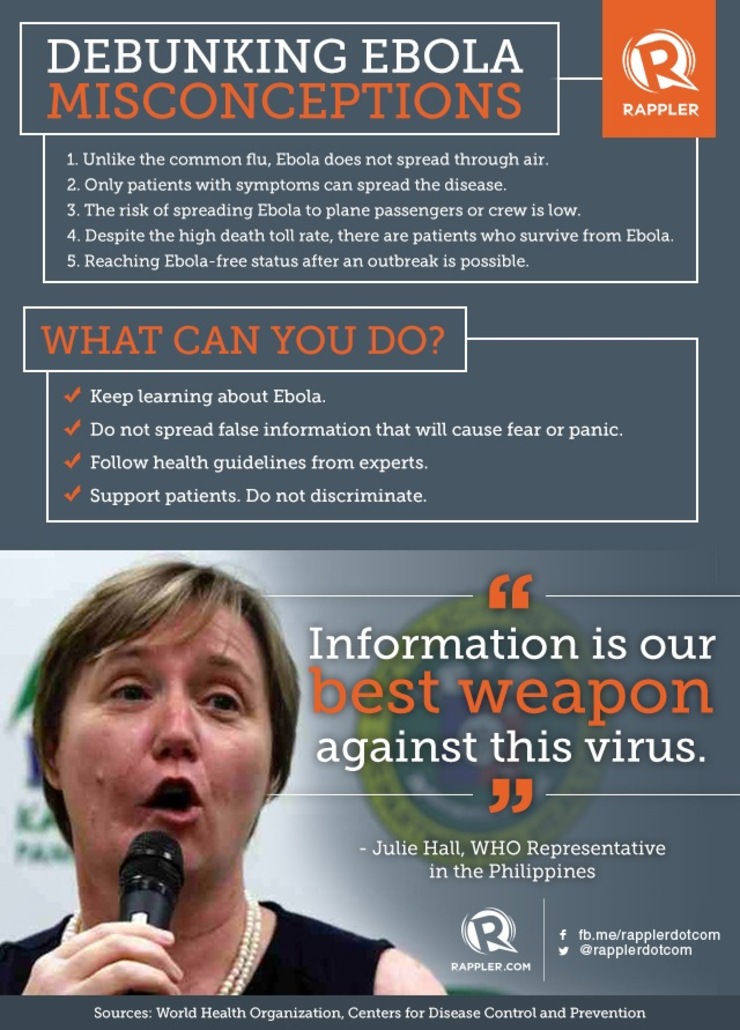 – with reports from Agence France-Presse/Rappler.com
Main sources: World Health Organization, Centers for Disease Control and Prevention