Targets have been met and missed; promises, failed and fulfilled. We look back at a year of rehabilitation and rebuilding efforts after Super Typhoon Yolanda (Haiyan).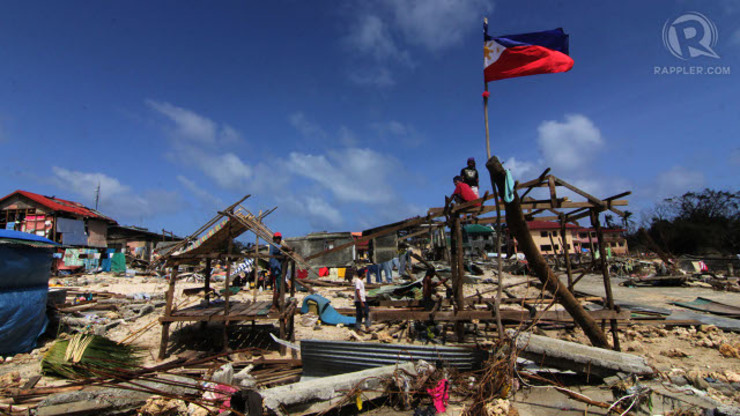 MANILA, Philippines – By Saturday, November 8, it will be exactly a year since central Philippines was hit by Super Typhoon Yolanda (international codename Haiyan), now considered as one of the most catastrophic cyclones in the world. 
Yolanda left a huge number of casualties and overwhelming destruction that has taken the government some time to address. (READ:TIMELINE: Super Typhoon Yolanda)
People's food, safety, education, jobs; power supply, clean water, health services; decent and permanent housing; roads, bridges, airport; investments – name it, and for sure, government and civil society had set targets that were either met or missed, or had made promises, either failed or fulfilled.
How exactly have the needs and issues – past the stage of relief and rescue – been addressed? Where are we on efforts toward rehabilitation and rebuilding? Here's a review of all the events in the past year. Click on the dates below to see what happened each month in 2013 all the way to October 2014. 
– Rappler.com
See related stories: