On the Bangsamoro region's 2nd anniversary, let's check what the transition government and national government have done, and which tasks remain pending
The clock is ticking for the Bangsamoro Transition Authority (BTA), the interim government of the Bangsamoro region that turns two on Thursday, January 21.
The BTA now has only one year and 5 months to fulfill tasks listed in the Bangsamoro Organic Law (BOL). Its officials say the pandemic has significantly delayed their progress and nothing but a 3-year extension of their powers can close the gap. (READ: On 2nd year, Bangsamoro gov't struggles to deliver governance 'felt' by people)
Here's a checklist of what the BTA, together with the national government, has accomplished so far, and what tasks remain.
This checklist is based on the deliverables stipulated in the BOL and their status as explained in House hearings about the transition process, interviews with BTA officials, inputs from the Office of the Presidential Adviser on the Peace Process, national government press releases, and the midterm assessment of civil society group Mindanao Peoples Caucus.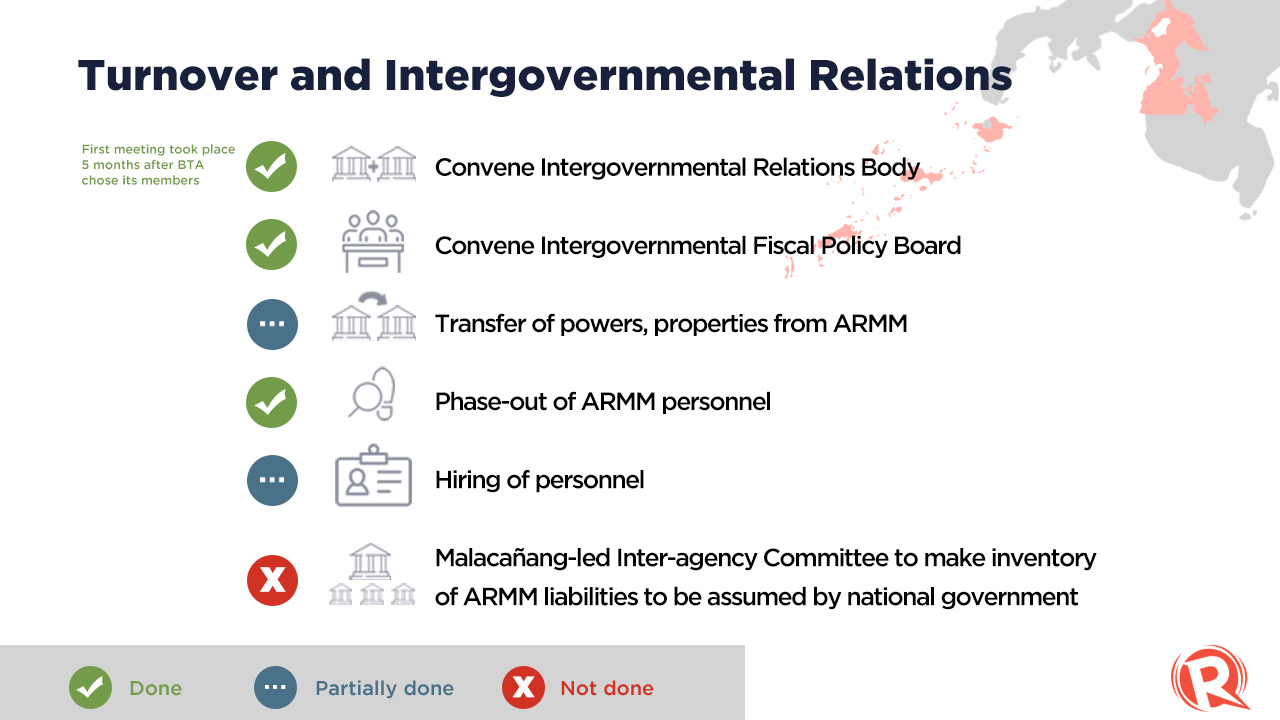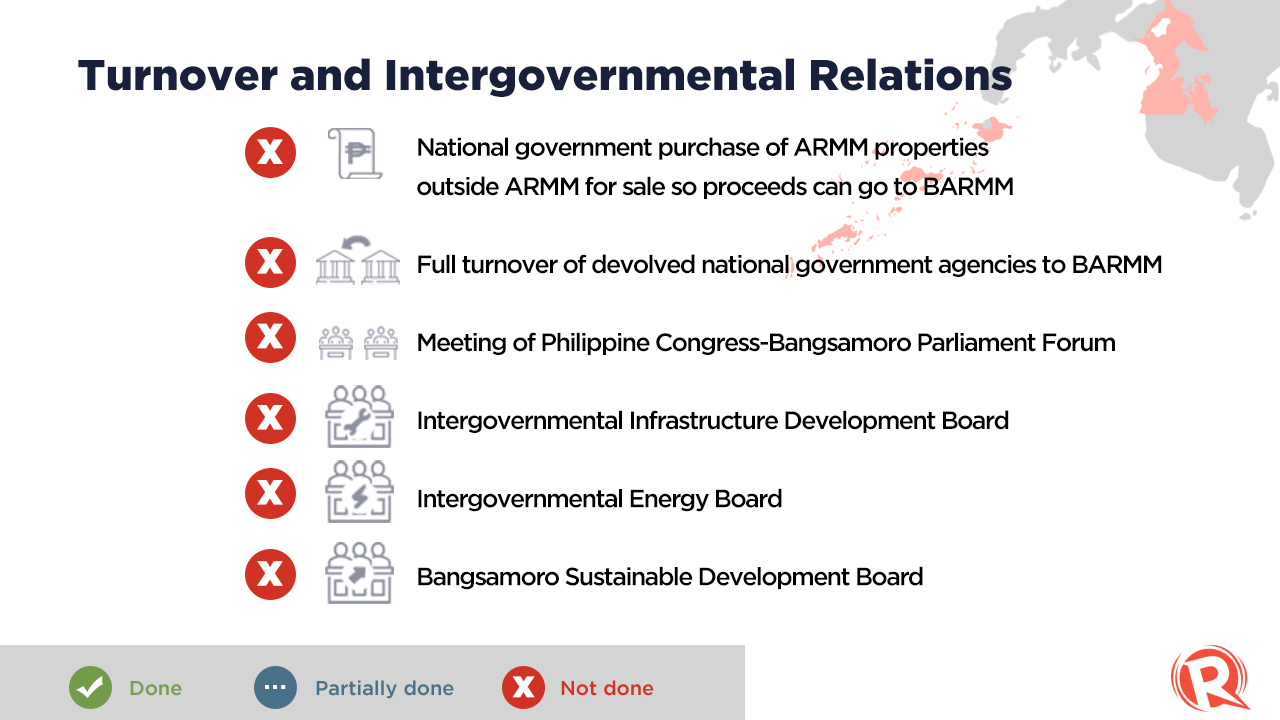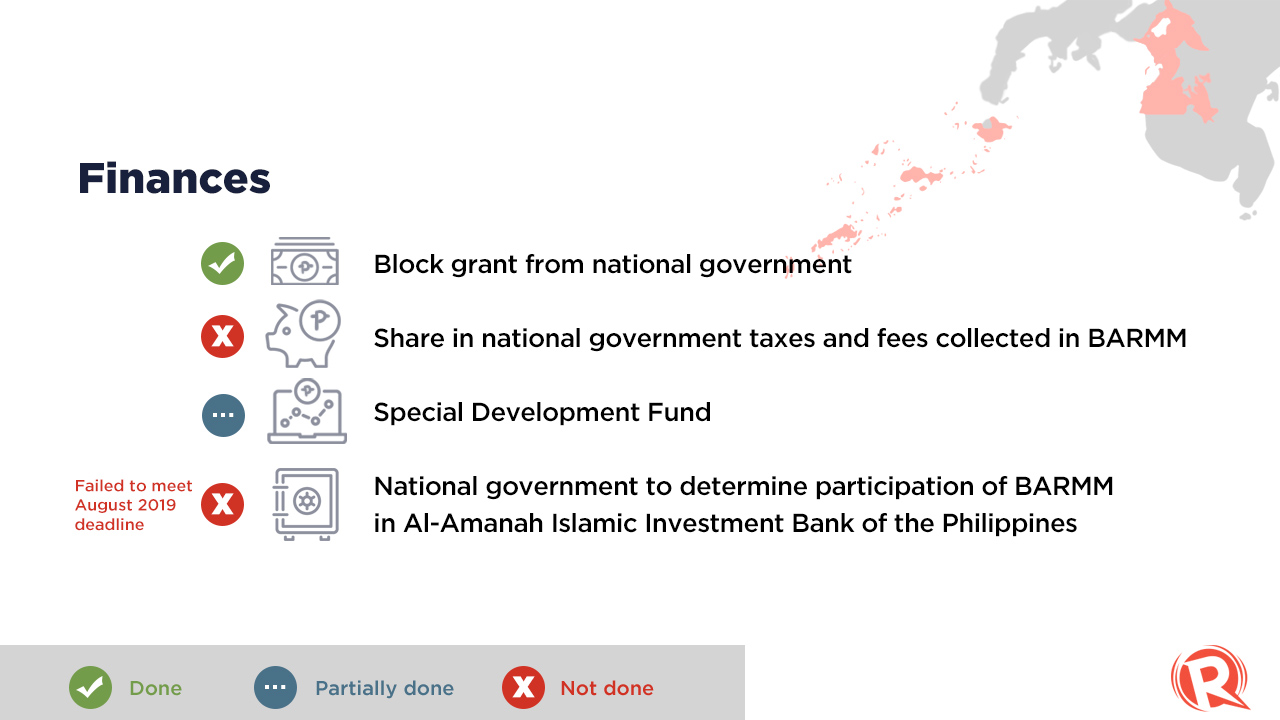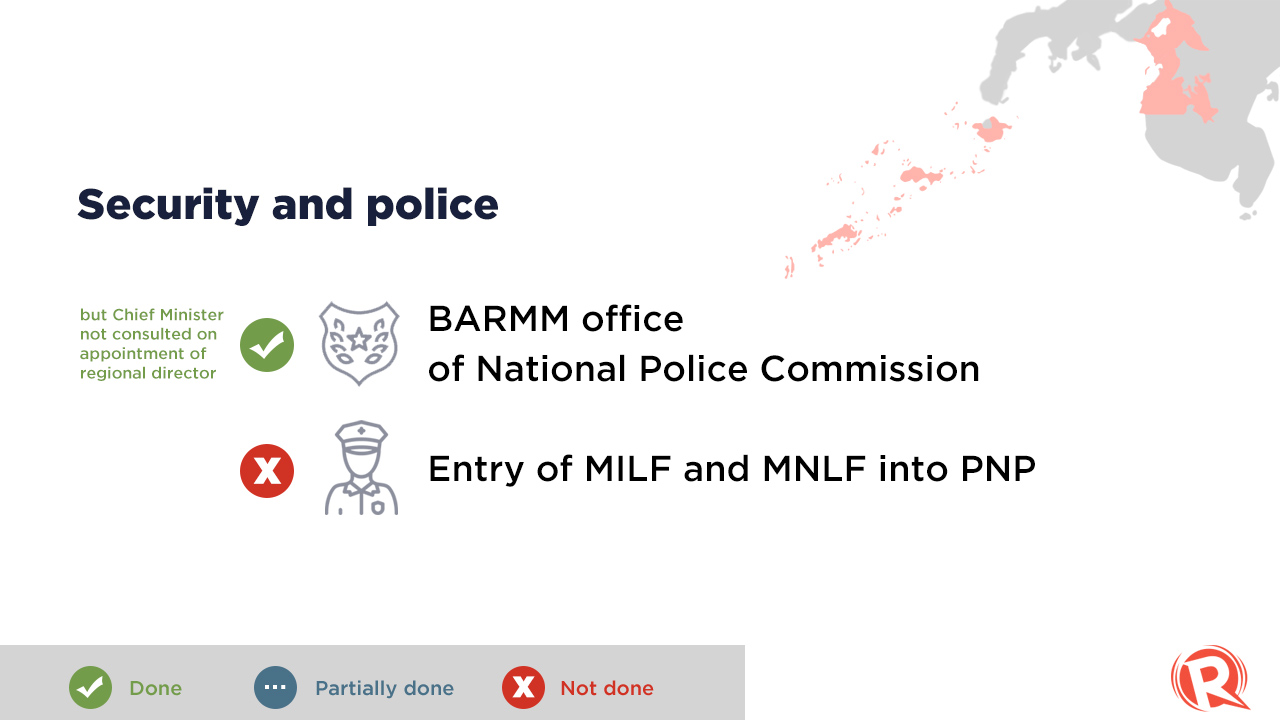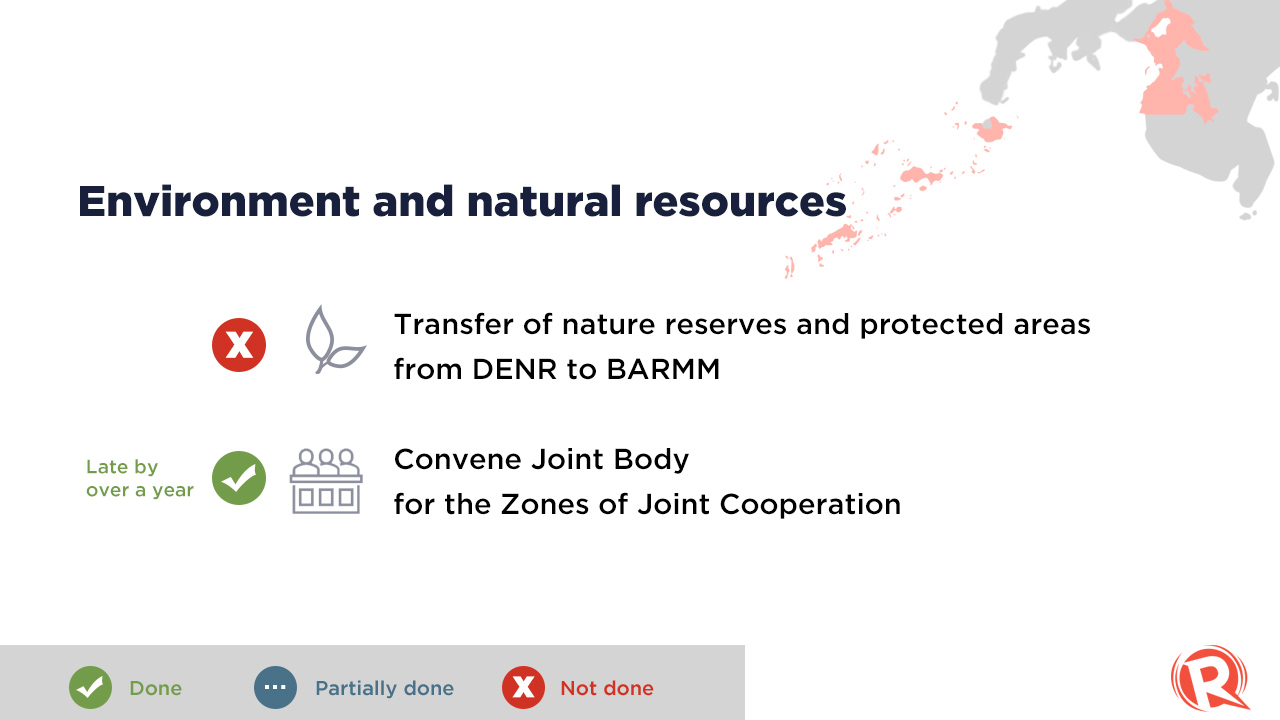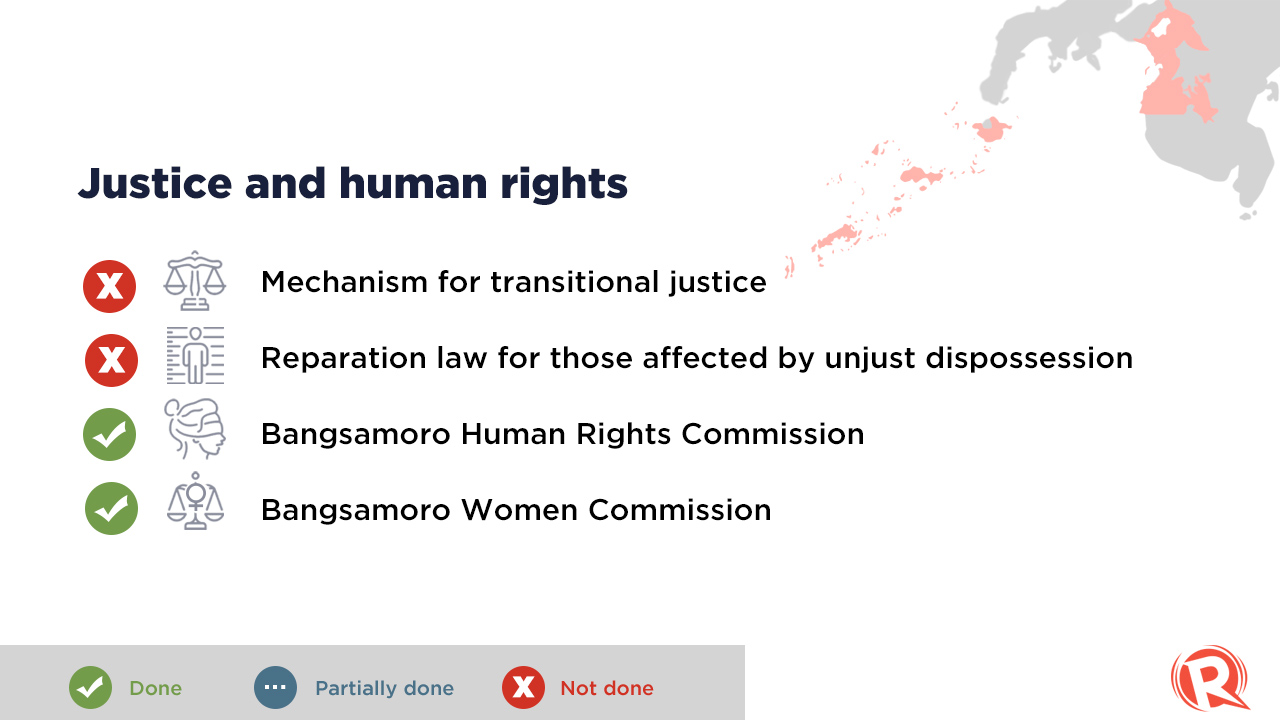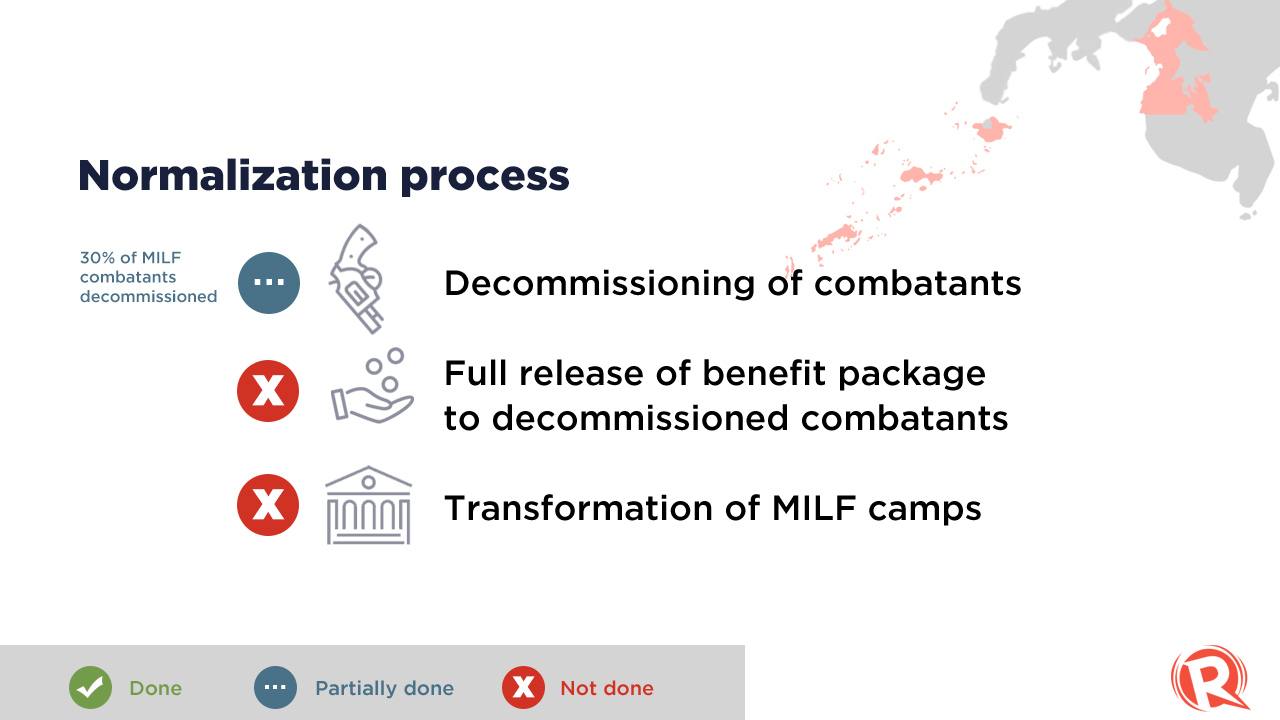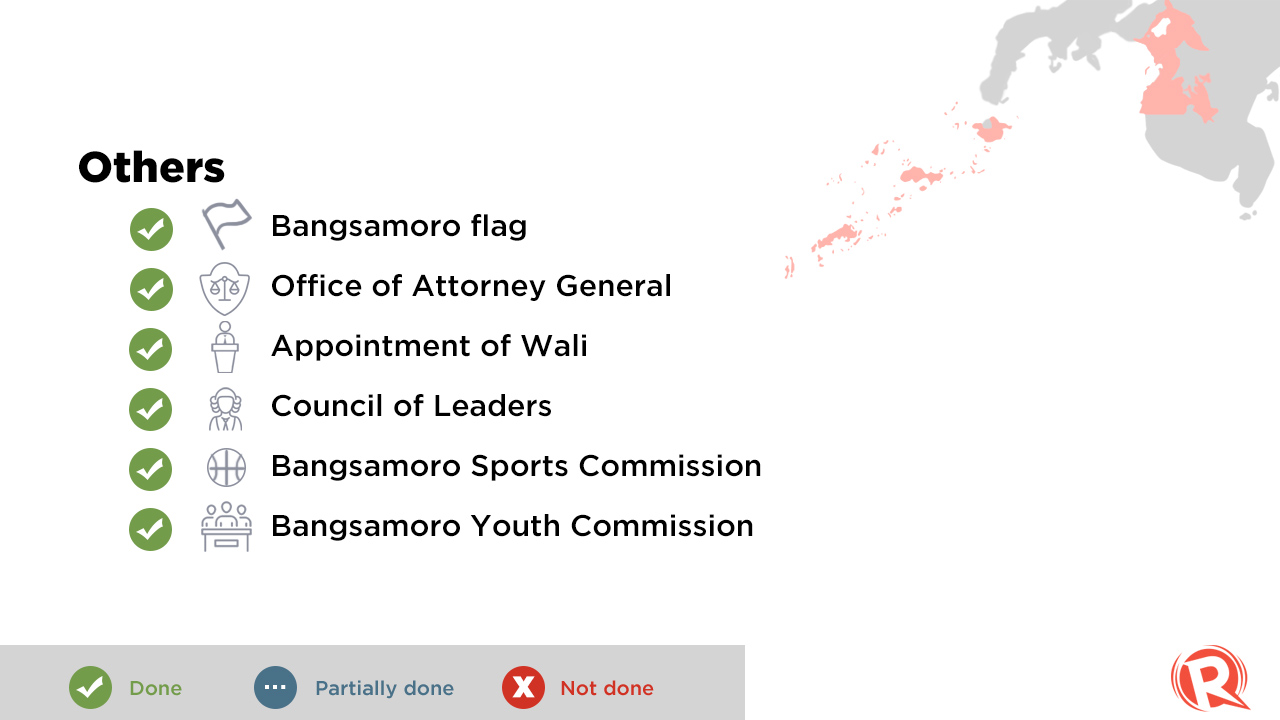 – Rappler.com