This week of November 1, 2021, we're watching how the Philippines moves forward with vaccinating 12.7 million minors aged 12 to 17, and we're following developments on the treatment front
The Philippines' daily caseload continues to fall, but experts and researchers studying the pandemic temper their optimism. They say the average number of daily cases is still hovering in the thousands. This could be high enough to fuel a significant increase in cases if curbs are relaxed too quickly. 
Meanwhile, the health department says two regions – the Cordillera Administrative Region and Cagayan Valley – remain under a moderate risk classification, while cases in Metro Manila continue to decrease, albeit slowly. Here's the situation by region, in one chart:
Here's what we're watching this week of November 1, 2021:
Nationwide rollout
Vaccinations for minors aged 12 to 17 years old will begin as early as November 3 with a kick-off event. The Duterte administration decided to forego a phased rollout, citing adequate supply of shots and the need to reopen schools gradually. By November 5, expect full nationwide implementation of vaccinations among the group.
There are around 12.7 million minors aged 12 to 17 who are eligible for pediatric vaccinations, and the Department of Health (DOH) wants to reach 80% of them by December 2021, or in about two months' time. 
Opening vaccinations to a new age group works toward boosting the country's overall vaccine coverage. Those fully vaccinated still hover at about 25% of the total population. 

Still, many experts say that adult vaccinations should continue to be prioritized because of the higher risks associated with age. Vaccinating older groups also benefits kids and helps keep safe younger individuals who can't get vaccinated yet.

So far, adverse events among the group have been few and far between, but medical experts are closely following the vaccination of minors for at least 7 to 21 days post-shot because of a very small risk for myocarditis, an inflammation of the heart muscle. 
Only the mRNA vaccines developed by Pfizer and BioNTech and Moderna are approved for emergency use among the age group. 
What do you need for your child's vaccination? Check out this Rappler guide to get familiar with the process.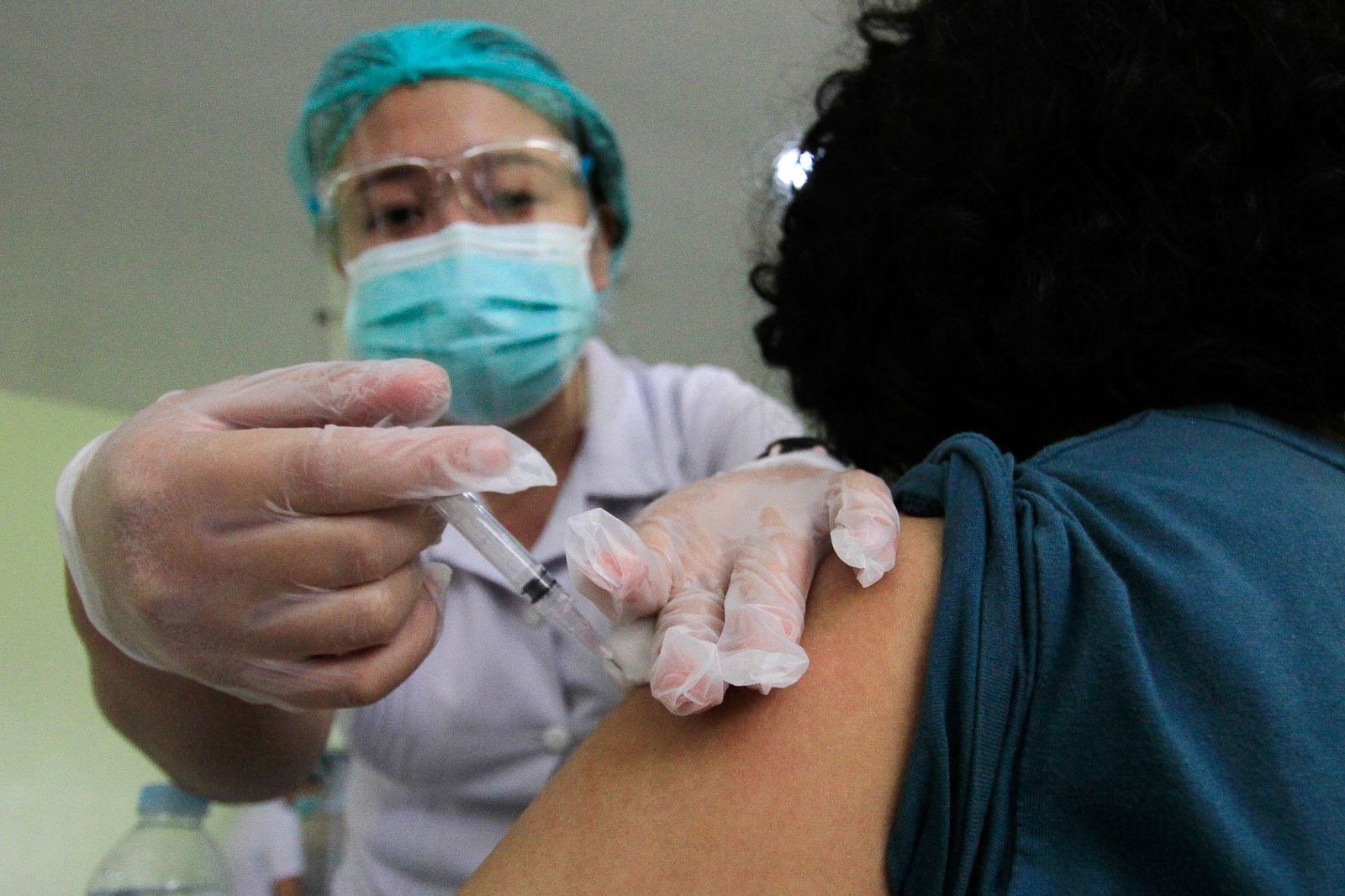 More kids on the brink
Across the world, the United States Food and Drug Administration authorized the emergency use of Pfizer's vaccine among 5- to 11-year-olds, bringing millions of children one step closer to receiving a shot. The US Centers for Disease Control and Prevention still needs to sign off on the use of the vaccine and experts are scheduled to meet on that on November 3, Manila time.
A report from STAT News details some of the questions an FDA panel of experts had when debating the use of vaccines among kids aged 5 to 11. These include "concerns about whether all children needed the vaccine, because the risk of complications from COVID infection in children is generally lower," and how to balance the rare risk of myocarditis with the number of COVID-19 cases prevented.

"FDA modeling predicted that the number of hospitalizations from myocarditis would generally be fewer than the number of COVID hospitalizations prevented," it added.

The US is still studying the use of Moderna's vaccine among kids aged 5 to 11.

Axios reported that the US FDA may not complete its review before January 2022.

In the Philippines, a similar application for emergency use will need to be filed with the FDA, which also gives weight to approval from well-established regulatory bodies like the US FDA.
Local health officials in the Philippines could already start planning for this phase, considering the rollout will be slightly more complicated operationally. Vaccine doses for this age group are about one-third of an adult dose – at least when it comes to Pfizer's shot.

Plus, how will parents feel about allowing their kids to get vaccinated?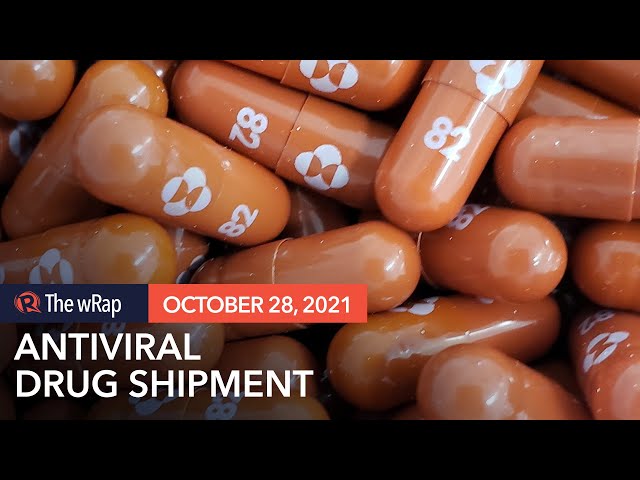 Treatment breakthroughs
Two significant developments on the treatment front:
First, a large clinical trial involving nearly 1,500 people in Brazil found that fluvoxamine, a drug used for years to treat obsessive-compulsive disorder, reduced by one-third the odds that high-risk patients could be hospitalized due to COVID-19.

The New York Times reported that among unanswered questions involved proper dosing of the drug since some patients struggled to tolerate the medication and stopped taking it. It's also unclear how well the drug will work among the vaccinated since most patients in the study were unvaccinated. 
But a silver lining is its cost and availability. Infectious disease scientist Dr. David Boulware, who worked on his own real-world study on the treatment, also told the New York Times: "It's not a shiny new, expensive drug. The nice thing about this is it has a known safety profile."
A 10-day course of the treatment costs about $4. 
In a bid to increase access to COVID-19 treatments, Merck recently inked an agreement to license its promising pill, molnupiravir, to the Medicines Patent Pool (MPP), a United Nations-backed non-profit organization. In turn, MPP will be able to allow companies in 105 developing countries to sublicense the formula for the pill and begin making generic versions of it.

The New York Times reported that "generic drug makers in developing countries are expected to market the drug for as little as $20 per treatment (a 5-day course), compared to the $712 per course that the US government has agreed to pay for its initial purchase."
According to the agreement, no royalties will be paid to Merck, Ridgeback Biotherapeutics, and Emory University as long as COVID-19 remains a pandemic, according to the World Health Organization (WHO).
The deal comes on top of another agreement Merck made with eight large Indian drug manufacturers to produce generic versions of the drug, though this will still need to be authorized. 
Advocates welcomed the deal, which comes in contrast to the refusal of companies like Pfizer and Moderna to license their mRNA technology in developing countries. Vaccine access remains extremely unequal across the world – a factor prolonging the pandemic, the WHO said.
Genetic immunity?
An international team of scientists is looking for people who may be genetically resistant to SARS-CoV-2, the virus that causes COVID-19. The study hopes that identifying genes that may protect these people could later benefit the development of new drugs and therapies that can protect others from COVID-19 and passing the virus to others. 
Nature reported that the search for such individuals will be difficult because there may be "only a handful" of people with this trait. This is according to pediatric immunologist and physician Isabelle Meyts of the Catholic University of Leuven in Belgium, who is part of the group behind the effort. Still, even identifying one will be "major."

In particular, the study plans to look for "discordant couples" – or people who shared a home and bed with an infected partner. Then, it becomes more challenging when scientists work to confirm that "the sick partner was shedding high doses of live virus when the couple were interacting closely with one another."
– Rappler.com