(UPDATED) Donated? Smuggled? And ordered by whom? As burning questions on early COVID-19 vaccinations linger, Malacañang wants to insist the issue is 'over' while health experts express alarm on its unregulated use.
While millions of Filipinos wait to receive a COVID-19 shot, the latest pandemic violation came in secret doses of an unregistered vaccine used on top government officials and members of President Rodrigo Duterte's close-in security.
The unregulated vaccination violated laws that assured the public safety of medicines, bewildering the government's own health officials and leaving medical experts alarmed over its impact on forthcoming immunization efforts seeking to end the public health emergency.
After all, the success of vaccination programs, the Healthcare Professionals Alliance Against COVID-19 (HPAAC) pointed out, "hinged on mutual trust between the public and institutions." It's a lesson the Department of Health knows painfully well, after the tainted Dengvaxia immunization program left public health programs in pieces.
But while the country still lacks an approved vaccine against the disease, this has not stopped other public officials from deciding on their own which vaccine to use and on whom – an authority reserved for regulatory and medical experts.
It was no less than President Rodrigo Duterte who revealed the day after Christmas that vaccines were already given to some people in government.
"Sabihin ko, marami na magpa-injection dito sa Sinopharm (I'll say it, many here have been injected with Sinopharm)…. I have to be frank, I have to tell the truth," Duterte claimed, leaving his men to make sense of the searing issue.
Now faced with public backlash for the selective vaccinations, Malacañang would have the public just "accept" these took place. "Tapos na po ang usapan na 'yan (That issue is over)," Presidential Spokesperson Harry Roque said.
But the Palace's attempts to end the issue failed to explain how the unregulated immunization efforts took place.
Rappler lists 5 critical questions left unanswered by the Duterte government.
Who received a vaccine?
Regulatory bodies across the world have granted emergency use authorization (EUA) to COVID-19 vaccines because these are still considered to be in the development phase. That means strict monitoring is needed to document all information on its use and watch out for possible side effects.
Without details of who received a vaccine, health authorities cannot implement proper surveillance.
The President may have divulged that soldiers were among those who received a vaccine but it was Interior Secretary Eduardo Año who later detailed that those inoculated belonged to the Presidential Security Guard (PSG). The Armed Forces of the Philippines at first declined to name which unit the soldiers belonged to, but later confirmed that it was indeed the PSG.
This prompted PSG Commander Brigadier General Jesus Durante to speak up on the matter, saying members of the President's close-in security were given a vaccine as a necessary and "courageous" step that would assure Duterte's safety.
"We are in a state of war; a war against COVID-19. War compels us to survive as what we are now doing in this pandemic. As such, PSG exploits all means in order to deliver its mandate as what is highly expected of them by the Filipino people," Durante said in an official statement.
Año had also disclosed that at least one Cabinet official benefited from the early vaccination but declined to name the official out of "privacy."
As the Philippines faces the mammoth challenge of procuring scarce supply of vaccines, jabs given to these select individuals fall out of line in the government's own target list of priority groups – the first of whom were frontline health workers tending to coronavirus patients.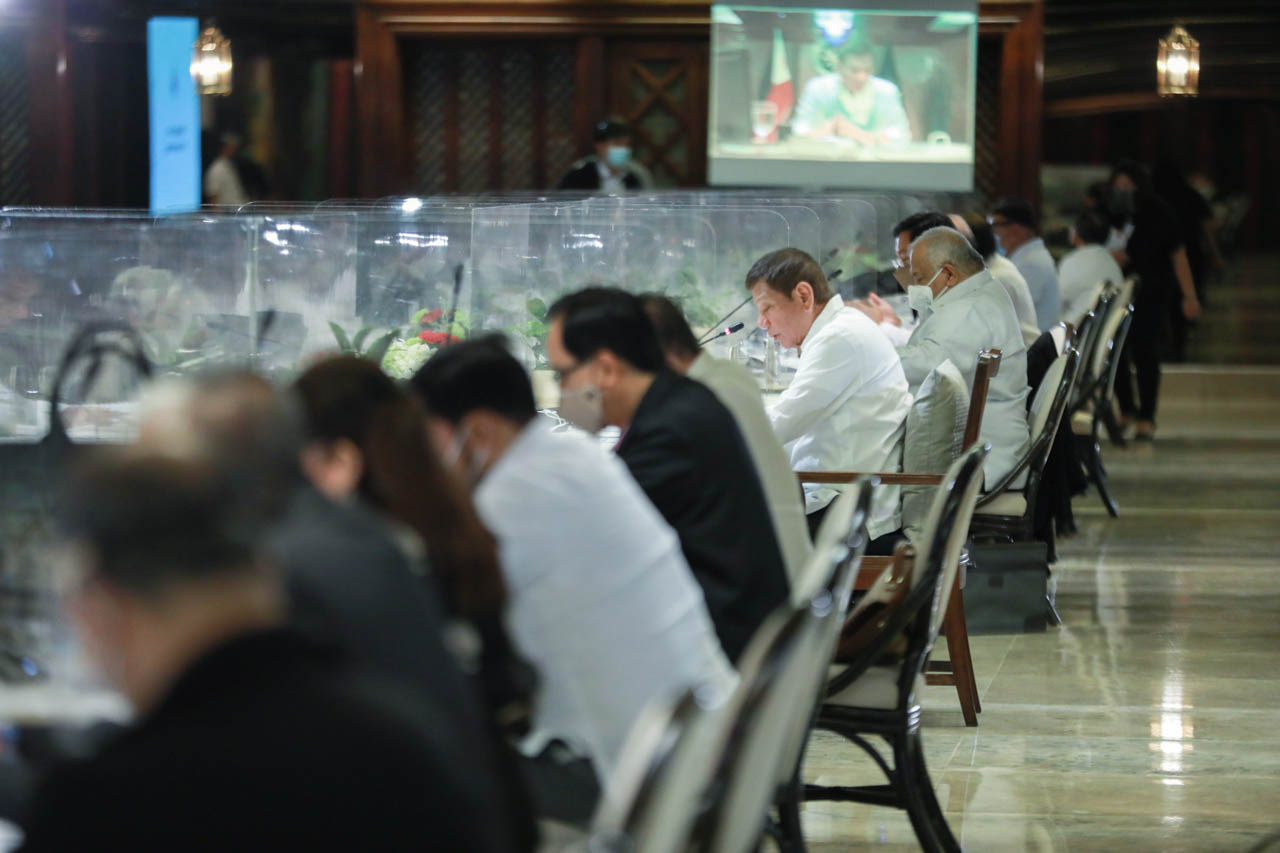 Did Duterte sanction the vaccination?
Malacañang has defended the issue by arguing that it was not unlawful for people to receive an unregistered vaccine. But what of those who brought the vaccines into the Philippines?
The question over who ordered unapproved vaccines to be used will point to those who can be sanctioned for circumventing the government's own rules. Unauthorized immunizations violate the Food and Drug Administration Act which prohibits the manufacture, importation, sale, distribution, transfer, and use of unregistered health products, among others.
What's clear for now is that officials either "do not know," have refused to name, or clashed on who directed the vaccination.
On December 28, the first Monday after Duterte opened the blistering issue, Philippine Army chief Lieutenant General Cirilito Sobejana said the vaccination of soldiers followed the chain of command.
"Of course, our President is our commander-in-chief of the AFP (Armed Forces of the Philippines). I should say it's from the chain of command of the Armed Forces," he told DWIZ when asked if the decision came from Malacañang or the AFP.
But in a virtual press briefing, Presidential Spokesperson Harry Roque threw it back to the military, saying the decision "must have been made" by them since vaccines would not reach soldiers without the go-signal of commanders.
Overnight, statements would continue to change and take shape. Asked to comment on the Army's remarks, Roque said he was not aware of what the Armed Forces claimed. "They must be privy to that information, I am not," he said, adding he did not interfere with what could involve "national security."
On the side of health officials, FDA Director General Enrique Domingo told media he was not aware of who made the decision to have soldiers vaccinated and that Health Secretary Francisco Duque III seemed to be in the dark too.
"I spoke to Secretary (Duque), nagulat din po siya (he was also surprised)," Domingo said.
The FDA chief was careful to answer questions that "speculated" on who was responsible, instead seeking to wait on more information from a probe the agency had launched. He doubted Duterte sanctioned the unregulated immunization, saying, "Hindi naman po siguro galing sa pangulo iyon ano" (That probably didn't come from the President.)
The statement again changed when Durante said in an interview on ANC on Saturday, December 30, that the PSG did its own research on what vaccine to use for its unit. They did not ask permission from Duterte who was supposedly told only after the fact, he said.
By December 30, Durante said he was taking "full responsibility" over the PSG's use of an unapproved vaccine, that it was done "independently," and no one convinced them do it. "We vaccinated ourselves. It's so easy," he said.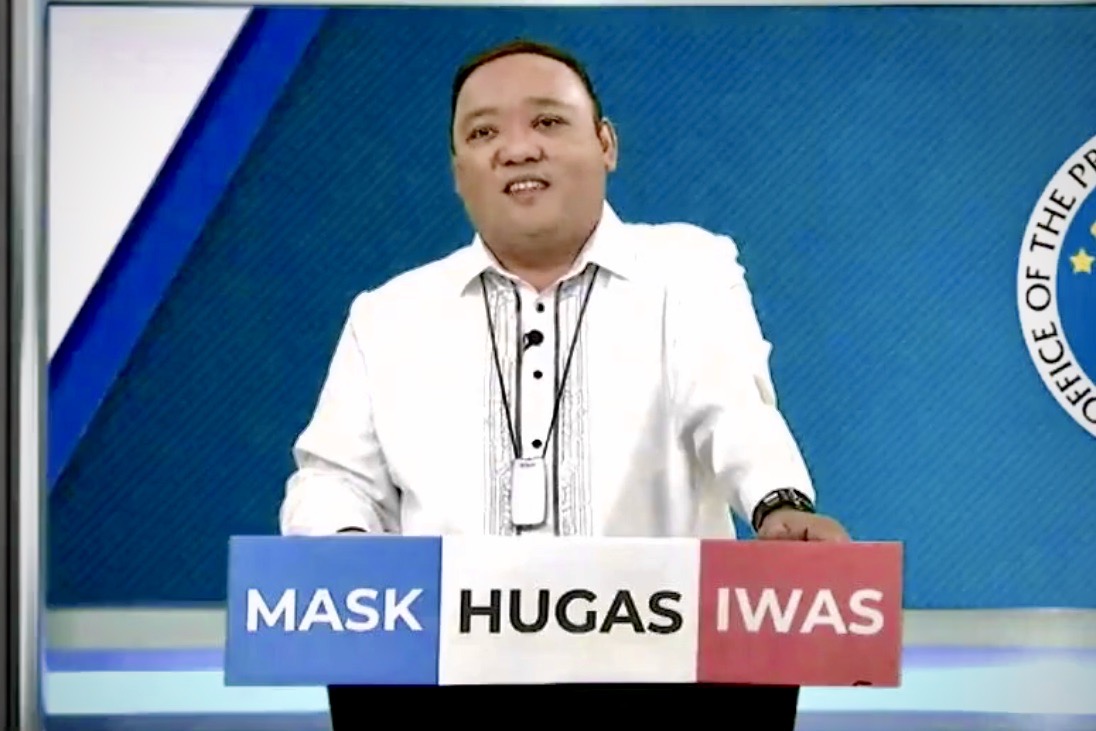 Which vaccines were used and how were doses brought into the country?
Duterte cited Sinopharm in his speech where he revealed the early vaccinations, but details on this were left out by his officials as the issue unfolded over the next few days.
Domingo said that among the questions FDA's probe seeks to answer include exactly what vaccine was used as well as the current status of the immunization activities. The investigation on this would take a "few days," he added.
Durante did not want to cite what vaccine was used, nor the source it came from since this could threaten the government's procurement efforts. He only described the shot as "one of the safest" and "very traditional."
But how did it enter the Philippines in the first place, without the knowledge of the FDA that would clear it?
Bureau of Customs Assistant Commissioner and spokesperson Philip Vincent Maronilla said the agency was clueless as well. The vaccine used by Duterte' security and top officials of the government, he added, had no official papers.
Maronilla told DZBB that when Customs officials reviewed their records in "so far as vaccines brought in for the use of general public," no instructions involving the matter had been given to them. He said if the vaccines are proven smuggled, officials involved could face administrative and civil cases.
According to Roque, the vaccines were given as a donation. He even categorized them as "tokens" and likened the extremely scarce item to a birthday cake that personnel from his office gave him, sidestepping a reporter's question if it could be considered corruption for receiving the valuable donation.
If this was so, who did it come from? "Hindi ko po alam (I don't know), Roque said. "Kung ano po ang sinabi ng aking amo, iyon lang po (Whatever my boss has said, that's it). I cannot add, I cannot subtract."
If the vaccines were indeed given as a donation, Domingo said this still would have gone through the DOH's Bureau of International Health Cooperation which coordinates with the FDA for the clearance of donated health products under normal circumstances. Government regulations likewise apply to official COVID-19 donations coming from foreign entities which undergo the verification process.
Defense Secretary Delfin Lorenzana said the vaccines were indeed smuggled as it was unauthorized, but that it was "justified" since it is meant to protect the President. The defense chief said he did not know the source of the vaccines used and admitted he didn't know how the smuggling issue "will be resolved" as the PSG violated FDA rules.
While Durante took the heat for the issue, he still did not disclose where or whom the doses were sourced from.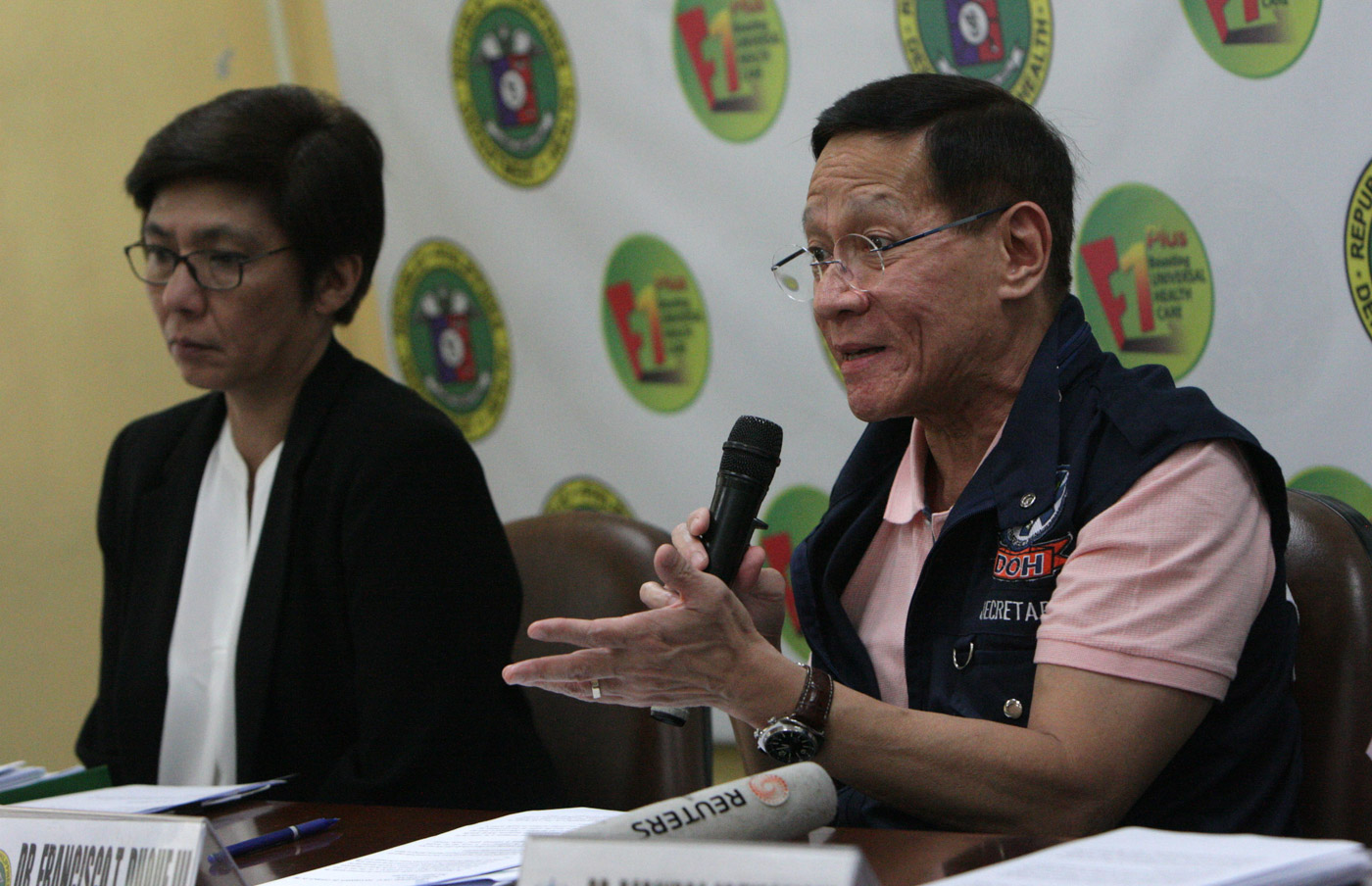 Why were health officials not consulted?
If the concern was to secure the President's safety, was it enough to warrant bypassing the government's own health officials?
The government's own coronavirus task force formed a unique panel of vaccine experts under the Department of Science and Technology that was created specially to review potential COVID-19 vaccines.
The separate entity was supposed to provide an added layer of safety in evaluating vaccines developed during unprecedented circumstances, on top of an ad hoc group of experts at the FDA who were tapped as part of the process of issuing emergency use authorization.
Domingo said the DOH and the FDA – among the lead agencies in the vaccination efforts – had not been consulted on the use of a COVID-19 vaccine on PSG soldiers and top government officials.
The agency was firm in its stand that the public should not be vaccinated yet because there are no registered vaccines subjected to FDA review.
How did it bypass FDA approval?
Even by Duterte's own orders, a COVID-19 vaccine should have gone through proper regulatory processes before it could be used, let alone brought into the Philippines.
The Chief Executive granted the FDA authority to issue special EUAs for the very purpose of ensuring timely access to safe COVID-19 medicines while the pandemic raged.
Why the exception for a vaccine used by select officials?
"I am as confused as you. I am also as bewildered because there is a process, there is a way for us to make sure that we can get the most amount of certainty when it comes to safety and efficacy of a vaccine," Domingo said in an interview with ABS-CBN on December 28.
In a separate briefing, he told reporters, "The fact is, there is no registered COVID-19 vaccine in the Philippines at this time."
If it was Sinopharm that was used, Roque downplayed the unknown risks, referring to China's EUA for the vaccine and its use on hundreds of thousands outside traditional testing processes.
Experts from HPAAC, the largest coalition of medical and health societies in the country, pointed out that an EUA from one country does not extend authority beyond its borders. Moreover, there is more to vaccines than simply receiving them.
"Even if a vaccine is approved in other countries, its storage, transport, and distribution are complex procedures. Improper handling can damage vaccines and can render them useless," the group said. "This is why distribution channels and processes need to be transparent and regulated."
HPAAC counts among its member groups medical societies that earlier warned that the Philippines needed to recalibrate its response to the pandemic or see the country's health system overwhelmed. It counts some of the country's top medical experts and doctors as members.
What the law says
Each lapse that occurred in the unregulated vaccination of government workers raises the prospect that several laws have been violated.
For the importation, distribution, and administration of an unregulated vaccine, the FDA Act of 2009 imposes a penalty of imprisonment and stiff fines that could reach millions of pesos.
As it slipped pass health and Customs officials, those responsible for smuggling vaccines could face administrative and civil cases. The same goes for a "donation" of the coveted vaccine, which did not pass through proper government channels and may be subject to the Anti-Graft and Corrupt Practices Act. 
On Monday, January 4, Justice Secretary Menardo Guevarra issued a written order directing the National Bureau of Investigation to probe the use of smuggled vaccines in the country. 
Guevarra did not zero in on the PSG but said it was important that laws on vaccine approval and administration were "strictly observed for the benefit of everyone."
Aside from the FDA Act, Guevarra said the NBI is looking into possible violations of the Medical Practice Act of 1959 which holds liable individuals who "knowingly or willfully administer an unregistered vaccine."
While questions remain unanswered, among the casualties of the issue initially kept under wraps are frontliners and essential workers who have been told that they would be the first to receive the vaccine.
The health department tried to assuage concerns.
Health Undersecretary Maria Rosario Vergeire vowed: "One thing I can say to the public, please do not worry. We will still follow the priority groups listed to receive the vaccine. Our priority to have healthcare workers be the first, the vulnerable groups, the frontliners – all of this will be followed when the vaccine that we procure and register arrives in the country."
She asserted, "Our prioritization will not be changed or revised." – Rappler.com