This is AI generated summarization, which may have errors. For context, always refer to the full article.
(3rd UPDATE)Why is the UK variant of the novel coronavirus causing much concern?
The world hasn't contained the spread of COVID-19 that has, so far, infected over 85 million people globally, yet it faces a more contagious variant of the deadly virus.
The new COVID-19 variant known as B117 was first detected in the United Kingdom in September. In November, around a quarter of the reported COVID-19 cases in the country were found to be of the new variant of the SARS-CoV2, the virus that causes COVID-19.
Health experts have said that viruses naturally mutate. Scientists earlier said they observed minor mutations in the coronavirus that have not impacted its ability to spread or cause disease in any significant way.
The BBC reported that the virus that was first detected in Wuhan, China, was not the same variant that was detected in most corners of the world. To date, experts have detected 12,706 mutations of SARS-CoV2. Of these, 398 strains of the novel coronavirus were found to have occurred repeatedly and independently.
To understand what mutation means, Dr Celia Carlos of the Research Institute for Tropical Medicine (RITM) said that viruses, just like humans, undergo changes in their structure.
"They multiply. Nagmu-multiply po ang living organisms at may changes po na nangyayari in a normal rate (Living organisms multiply and changes occur). In a normal rate, may changes which scientists called mutation. The changes or mutations can occur through alterations in its structure," Carlos explained in a virtual press briefing on December 27.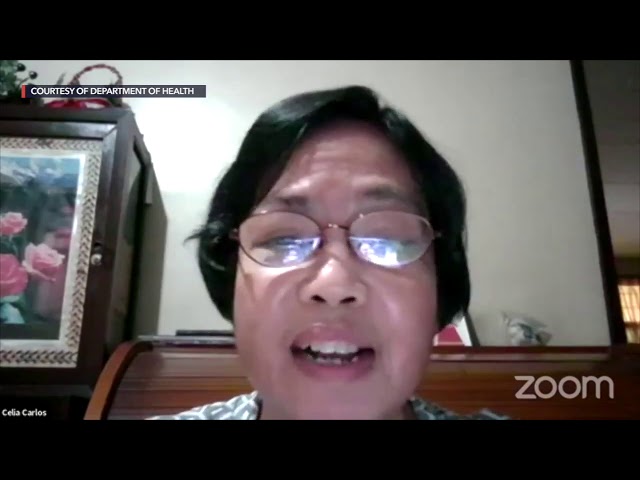 Here's what we know so far about the new variant of the novel coronavirus:
Why is the UK variant causing much concern?
Carlos said that unlike other viruses, SARS-CoV2 mutates in a "much faster rate and bigger magnitude."
"Unfortunately, this strain that was detected in the UK has many changes. They counted 17. It is really much more than the normal rate which is two substitutions per genome per month. But the mutations of this strain occur in a much faster pace and a bigger magnitude," Carlos said.
Health Secretary Francisco Duque III said in a video posted on the Department of Health's (DOH) website that the new variant is more contagious.
"Ayon po sa pag-aaral, and bagong mutation ay nakakadagdag sa kakayahan ng virus na makahawa sa human at animal cells," he added.
(According to studies, the new mutation increases the capability of the virus to infect human and animal cells.)
British researchers and public officials have said that B117 variant is more transmissible than other versions of the coronavirus, with estimates ranging from 50% to 70% more infectious than the old variant.
Is it more deadly?
Duque said there is no evidence yet that suggests the new variant is more deadly. "Mas nakakahawa talaga ngunit wala pang indikasyon na ang virus na ito ay nagdudulot ng mas malubhang karamdaman," he said.
(It's really more infectious, but there is no indication yet that it is causing more serious illness.)
Scientists said the new variant does not appear to be "more deadly" than the original variant. However, it leads to an increased viral load inside a person's respiratory tract so it spreads more easily when people talk or cough.
Infecting younger age group?
A study by the Imperial College of London – which is yet to be peer reviewed – revealed that the new variant is prevalent among the 10-19 age group, with more coronavirus cases in the age group being found to involve the new variant.
This particular finding is important as the world gradually reopens schools after months of closure and a shift to remote learning.
In the Philippines, President Rodrigo Duterte withdrew his order allowing limited face-to-face classes, following the detection of the new variant. The pilot implementation of in-person classes was supposed to take place this January. (READ: Are PH schools ready for face-to-face classes during pandemic?)
Implication on COVID-19 vaccines
Scientists said that the new COVID-19 vaccines developed by different pharmaceutical companies in the world can also deal with the new variant of the virus.
Dr Anthony Fauci, the top US infectious disease expert, said data coming from Britain indicates the vaccines will still block the virus.
However, UK scientists expressed concern on Monday, January 4, that the vaccines being rolled out in Britain may be unable to protect against a new variant of COVID-19 that emerged in South Africa.
Simon Clarke, an associate professor in cellular microbiology at the University of Reading, said that while both variants had some new features in common, the one found in South Africa "has a number additional mutations…which are concerning."
Scientists including BioNTech CEO Ugur Sahin and John Bell, Regius professor of medicine at the University of Oxford, have said they are testing the vaccines against the new variants and say they could make any required tweaks in around 6 weeks. (READ: UK scientists worry vaccines may not protect against S.African coronavirus variant)
Travel restrictions
The detection of the new variant has pushed countries to tighten borders anew as a precautionary measure. (READ: Philippines bars travelers from countries with cases of new COVID-19 variant)
On Tuesday, January 5, Hong Kong health officials said they detected 4 cases of the new variant in their country. Among the cases is a 30-year-old female Hong Kong resident, who returned from Manila on December 22 via PR 300. She has been tagged case 9003.
Two other cases were from London and the 4th case was from France.
But the DOH on January 6 maintained that the new variant has not reached the Philippine shores yet. (READ: DOH, Genome Center: No new COVID-19 variant yet in PH) 
This was after the results of the genome sequencing done by the Philippine Genome Center came out Wednesday morning, which showed that none of the 305 samples it tested had the new variant. (READ: DOH still can't tell where, how Hong Kong passenger got UK COVID-19 variant)
On Wednesday, January 13, the DOH confirmed the presence of the UK COVID-19 variant in the country after samples from a Filipino who arrived from the United Arab Emirates on January 7 yielded positive genome sequencing results.
The case involves a male resident of Quezon City who departed for Dubai on December 27 for business purposes and came back to the Philippines last January 7 via Emirates Flight No. EK 332.
Dr Anna Lisa Ong Lim of the health advisory technical working group said there's a need for increased surveillance and continued observance of the minimum health protocol, such as wearing masks, frequent handwashing, observing proper cough etiquette, and physical distancing. – with a report from Reuters/Rappler.com