(UPDATED) If elected by the PhilHealth board, the CPA-lawyer and former National Bureau of Investigation director will lead the state health insurer as it faces allegations of widespread corruption
President Rodrigo Duterte announced late Monday, August 31, that he is eyeing former National Bureau of Investigation (NBI) chief Dante Gierran to lead the embattled Philippine Health Insurance Corporation (PhilHealth).
He still needs to be elected by the PhilHealth board before assuming the position of CEO and president of the state health insurer. Section 14 of the Universal Healthcare Law states that the PhilHealth board cannot recommend a president and CEO unless he or she is a Filipino citizen, and has "at least 7 years of experience in the field of public health, management, finance, and health economics, or a combination of any of these expertise."
Duterte's decision to nominate Gierran comes after former chief Ricardo Morales, a retired general, resigned on August 26 amid allegations of corruption in PhilHealth.
PhilHealth oversees the country's national health insurance program that aims to provide "affordable, acceptable, available, and accessible" health care services for Filipinos. It subsidizes in part or in full medical expenses of its members in time of need. This is especially critical during a health crises like the coronavirus pandemic.
In a speech, the President said he told the former NBI chief to devote the next two years to fighting corruption. In the middle of a pandemic that has left more than 220,000 positive COVID-19 cases nationwide and over 3,500 dead as of August 31, Duterte has chosen Gierran to lead PhilHealth.
Responding to Duterte, Gierren admitted that what lies ahead is a difficult job, but said that he's "also a good soldier." He faces a tough challenge of cleaning up the agency while helping Filipinos with medical needs in a landscape where the Philippines has emerged one of the hardest hit by the coronavirus in Southeast Asia.
Long career in NBI
Gierran was appointed NBI director by Duterte in 2016, a position he held for almost 4 years.
Like Morales and many of Duterte's appointees, Gierran has a deep connection to Davao City. He is also a fraternity brother of Duterte at the Lex Talionis Fraternitas.
Prior to joining the Duterte administration, he headed the regional office of the NBI in Davao for 3 years.
He retired from the bureau in February 2020 upon reaching the mandatory age of 65, ending almost 3 decades of work there.
Gierran first entered government service as an NBI line agent back in 1990, according to a profile by the Rotary Club of Manila published in 2017.
He was assigned in Manila from 1990 to 1991, in Davao City from 1992 to 2001, and in Vigan City from 2002 to 2003.
After at least 13 years as a line agent, Gierran rose from the ranks and occupied high-ranking positions within the NBI, including training director. He also worked in the office of then-NBI director Nonnatus Rojas.
In between his stint at the NBI, Gierran also briefly worked as chief investigator of the Department of Environment and Natural Resources' Environmental Law Enforcement Task Force in 2009.
Working student to CPA-lawyer
Gierran is a certified public accountant and a lawyer.
According to the lawyers' list of the Supreme Court, he joined the Bar on May 8, 1997 with roll number 41898.
Before joining government, Gierran was a credit investigator and accountant at the Manila Banking Corporation in Davao City. He worked there for 11 years, from 1979 to 1990.
Gierran obtained his accounting degree from Rizal Memorial Colleges in Davao City in 1978, and his law degree from the University of Mindanao and the International Harvadian University in 1993.
Gierran was a working student, assuming several roles in Tardal Security Guards Service in the 1970s.
NBI under Gierran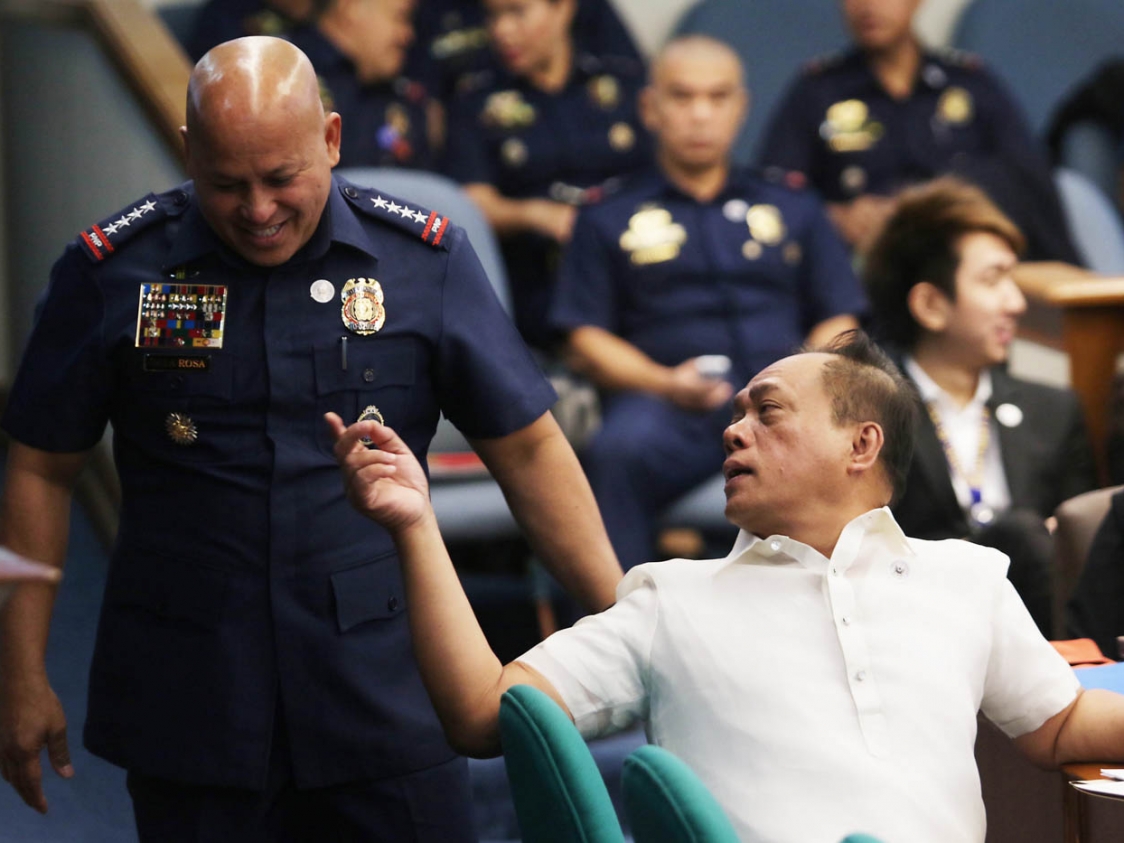 Gierran's stint as NBI director for almost 4 years since 2016 saw many controversies.
During his first few months, self-confessed Davao Death Squad (DDS) former member Edgar Matobato linked him to a 2007 killing of a man who was allegedly fed to crocodiles. Gierran denied this claim. (TIMELINE: Witness lists killings allegedly 'ordered by Duterte')
The NBI under Gierran also flip-flopped on the cyber libel complaint against Rappler CEO Maria Ressa and former researcher-writer Reynaldo Santos Jr. The bureau initially dismissed the complaint but eventually recommended the filing of a case.
Gierran, however, said "there was no reversal."
The NBI launched investigations into high profile cases under Gierran, including the killing of Korean businessman Jee Ick Joo and the kidney treatments of "ghost patients" – among the controversies faced by PhilHealth.
If elected by the PhilHealth board, Gierran will be taking the helm of an agency that has been caught in a vortex of deep-seated and widespread allegations of corruption.
On August 28, a few days before Duterte announced his choice, PhilHealth workers urged the President to "stop appointing (people) who are not qualified."
In an interview with ANC's Headstart on Tuesday, September 1, Gierran said he's "scared because I don't know the operations of PhilHealth."
"I don't know about public health. I don't know about that," he admitted.
What will Gierran's experience in NBI and as a CPA-lawyer bring to the table? The public will soon find out. – Rappler.com