(2nd UPDATE) On February 7, 2022, the Department of Justice announces that prosecutors have junked the slew of complaints filed by the parties against each other
Flight attendant Christine Angelica Dacera has become a symbol for many things for different people: the power of misogyny, the rot in the justice system, the incompetence of the police.
The facts, however, have been hazy.
The police released incomplete information on the case when they declared Dacera as a victim of rape and homicide, enraging a population fed up with a culture and environment that has long victimized women.
With the police delaying the release of the autopsy results of Dacera, speculations have risen about the rape claim. Many wondered: Was the rage all for nothing?
After they took 3 suspects under their custody, the police declared the case "solved," without shedding light on more ground about Dacera's death.
Days later, details remained spare, theatrics took center stage, while the case has not moved forward with a credible narrative of how Dacera died.
The result? The Makati City prosecutor who is handling the Dacera case ordered the police to release the 3 detained suspects on Wednesday, January 6, and told them to present more evidence. The prosecutor said the police failed to establish how Dacera died, more so how, if she was killed and raped.
Rappler reviews the police's statements to date to trace how the confusion occurred. What has been covered and what remains unclear? Here's what we know so far.
Who was Christine Angelica Dacera?
Christine Angelica Dacera, 23, was a flight attendant with Philippine Airlines.
She hailed from General Santos City, was the second of 4 siblings, and completed a communications degree, cum laude, at the University of the Philippines Mindanao in Davao City.
She danced, modeled, and joined pageants, even going as far as being a finalist in Mutya ng Davao in 2019.
In 2019, she moved to Manila to work as a flight attendant for Philippine Airlines, which later remembered her for being an "upstanding and professional" crew member.
According to her mother, Sharon, her dream was to bring her family around the world.
Christine's last night
According to the initial report of the police, Dacera was last seen in public on December 31, checking in at City Garden Hotel in Makati City with 3 of her friends:
Rommel Galida
Gregorio Angelo Rafael de Guzman
John dela Serna
They were identified by the police as gay and said to have stayed with Dacera in room 2209.
In an interview with television reporters on January 5, De Guzman said that he had met Dacera only on December 31.
As they celebrated New Year, more men joined the party. They were identified as "friends of friends" in a Philippine STAR report on January 4. On January 5, police said they had counted them to be at least 9 – bringing the total number of men with Dacera to be at least 12.
De Guzman said he had not met the men who entered their room. He also noted that the newcomers looked older than their original crowd and that they appeared to be gay, too.
It's worth noting that gender identity does not dictate upon sexual orientation.
These other men came from the adjacent room 2207, lawyer Brick Reyes, also spokesman of the Dacera family, said on Tuesday, January 5.
Dacera called her family at around 12:30 am on January 1, her mother Sharon said in an interview with GMA News on January 4.
CCTV clips capturing the hallway of the hotel obtained by TV networks showed Dacera at 3:22 am on January 1, speaking with a man as two other men walked past them. Some 3 other men were seen in the background.
In a press conference on Thursday, January 7, Clark Rapinan said Dacera kept on vomiting at around 7:30 am. He assisted her and gave her a bathrobe. By around 8 am, Rapinan urged Dacera to sleep on a bed in their room. Dacera apparently refused because she did not want to vomit or pee on the bed."She insisted herself," Rapinan said. And so Rapinan allowed Dacera to rest in the bathtub.
Dacera was unresponsive 7 hours later.
Losing Christine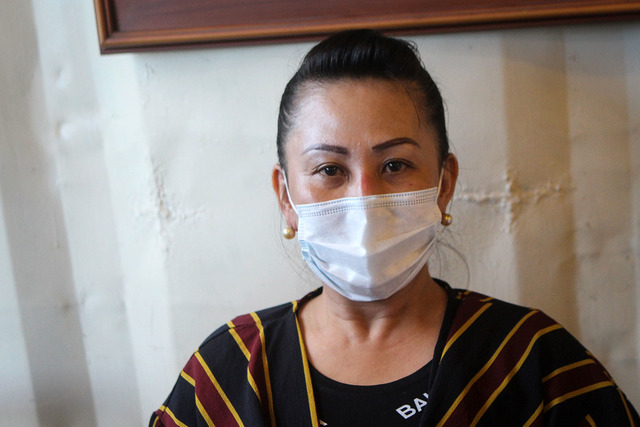 Her friend Rommel Galida woke up at around 10 am and found Dacera in the bathtub of their room. Dacera apparently looked asleep, so Galida put a blanket over her to keep her warm.
Galida woke up at around noon then noticed that Dacera looked ashen. He then called De Guzman and Dela Serna for help.
In an interview with TV reporters on January 5, De Guzman said that when he arrived at the scene, Dacera was no longer breathing and he could not feel a heart beat on her chest. He said, however, that Dacera still felt "warm" when they lifted her out of the bathtub.
De Guzman and Rapinan tried to revive Dacera with cardiopulmonary resuscitation (CPR) but she did not wake up.
During the January 7 press briefing, Rapinan noted that the hotel staffers were "quite slow" in responding. While Dacera's friends were panicking and asking staffers to also perform CPR and rush her to a hospital, the staffers apparently only brought out a wheelchair that she could barely fit in.
She was brought to the hotel clinic, where attempts to revive her also failed.
According to a report by ABS-CBN on January 3, the hotel called for a rescue team from the Poblacion barangay hall, but "none came" so her friends and hospital staff rushed Dacera themselves to the Makati Medical Center.
There, Dacera was declared dead on arrival.
The other men with Christine the night before were "gone" at that point, Makati police chief Colonel Harold Depositar said in an interview with CNN Philippines on January 5.
Dacera's death was reported to the Makati City police at around 5 pm.
Depositar said the police detained 3 men who were present during the incident, but one was able to leave without the knowledge of their investigator.
Another man who was also present surrendered later, bringing the total number of men in their custody back to 3. As of Wednesday, January 6 – or 5 days since the crime – the 3 remain in detention.
When police were not ready to see foul play
The Makati police released its report on the incident to the media on January 3, or two days after the tragedy.
At the time, police had not declared there was foul play involved. They could not immediately discern whether the incident was a case of rape or homicide.
The Makati police noted the possibility of rape or gang rape after investigators noticed bruises and injuries on Dacera's legs, but added that they would need to examine a full medico-legal report before making conclusions.
The narrative escalates: Police see rape, homicide
On January 4, the police declared Dacera's death as a case of murder and homicide – a "rape-slay."
They filed rape and homicide complaints against 11 men identified to have been with Christine on New Year's Day. The complaint included her friends De Guzman, Gregorio, and Dela Serna.
Asked by reporters how they determined the case to be rape and homicide, Depositar said it was because of the injuries they found on the arms and legs of Dacera. He said they also found sperm traces in Dacera's genitalia, without providing an autopsy or medico-legal report.
"The victim had lacerations and sperm in her genitalia," Depositar was quoted in a Philippine Daily Inquirer report published on the evening of January 4.
Depositar said the suspects have been "provisionally charged." This is a confusing phrase as it gives the impression that prosecutors have found probable cause to say that rape and/or homicide occurred.
What the police actually did was file a provisional complaint – an incomplete complaint – as prosecutors decided to wait for more evidence presented by the police before deciding on the case. One of those critical pieces of evidence is the medico-legal report.
Was there rape?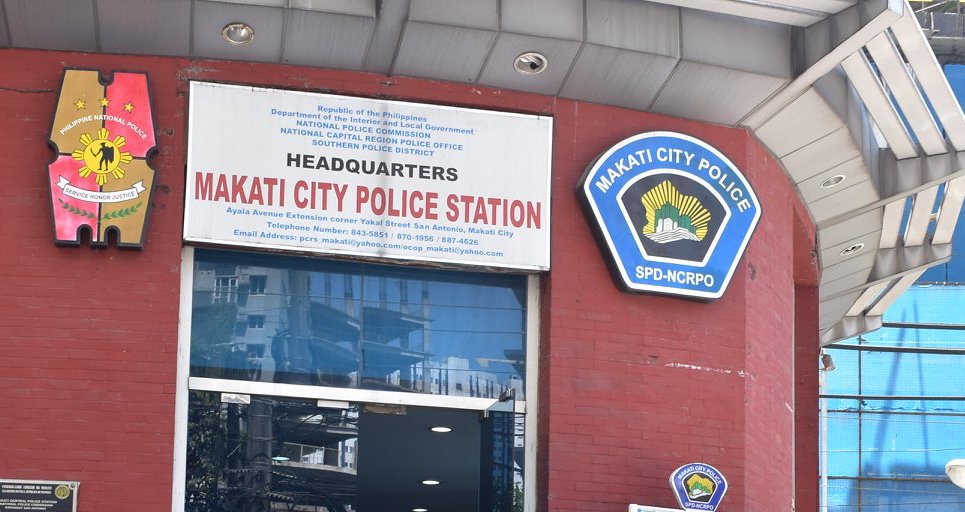 There are still a lot of moving parts in the case to make a definitive declaration about it.
The police issued a statement saying there were sperm traces in Dacera's genitalia, but they decided not to disclose autopsy findings to prove this.
"We have not released any autopsy. I cannot do that (release a report). The report does not emanate from me," Depositar told Rappler in a text message on Tuesday evening, January 5.
Dacera's family, in a press conference on January 5, said they saw the autopsy report by the PNP's Major Michael Nick Sarmiento which declared that Dacera died of "ruptured aortic aneurysm" or the tearing of the aorta – the largest blood vessel in the body that runs through a person's heart.
For the Dacera family, the autopsy done by Sarmiento was "incomplete," so they have requested another autopsy be done on her.
How Dacera's aorta got ruptured is still in contention. Police speculated with little proof that it was because she was either drugged or abused.
Makati police chief Depositar said in interviews that during the New Year's celebration at the hotel, Dacera confided in one of her friends that she suspected one of the men in the party spiked her drink, leading her to feel unwell.
Gaps in the narrative
The narrative of the incident still has many holes as the police have not obtained testimonies from most of the men in the hotel party.
A major gap is the failure to explain how Dacera ended up in the bathtub in the first place.
The basic question from her own family has not been answered, too: What happened to her between her call to her family and the time she was seen unresponsive in the hotel's bathtub?
Bent on solving the case, PNP chief General Debold Sinas on January 5 evening threatened to "hunt down" the suspects who have not presented themselves to the police.
As of january 2021, the police didn't have basis to compel the suspects to show up and give their testimonies. The police also didn't have an arrest warrant.
On April 27, 2021, Makati prosecutors junked the rape complaints against Dacera's companions.
On February 7, 2022, the Department of Justice announced that prosecutors had junked the slew of complaints filed by the parties against each other. These include the drug violations and reckless imprudence resulting in homicide filed against the companions, and the illegal detention and libel filed against Dacera's mother Sharon. – with a report from Lian Buan/Rappler.com