This is AI generated summarization, which may have errors. For context, always refer to the full article.
Curious about what's going on at Mall of Asia Arena? Steph Curry's playing a scrimmage, hitting 3s and getting scored on by youngsters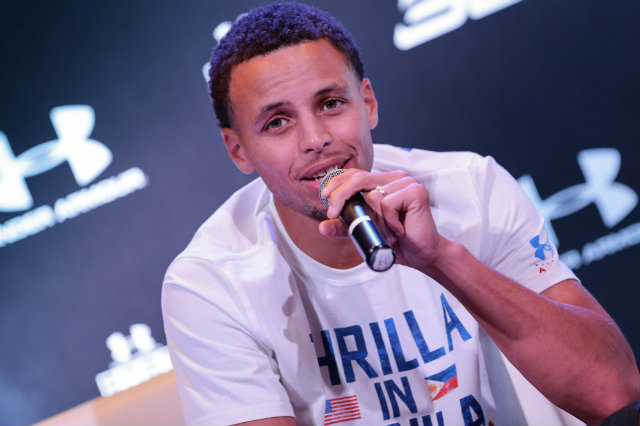 MANILA, Philippines – Reigning NBA MVP Steph Curry might be in Manila only for a day, but he certainly made sure to leave an impression in front of thousands of fans at the packed Mall of Asia Arena on Saturday, September 5.
After conducting some dribbling drills with both male and female basketball players, the Golden State Warriors star participated in a 15-minute scrimmage and provided some highlights.
Here are some of those, recorded in vines:
Here's Steph throwing a fancy pass, which unfortunately for his team resulted in a blocked shot:
Curry completed another pass later on, one that was spectacular as well, and finished with a basket:
And, of course, he hit a few 3-pointers:
Curry also brought out some fancy dribbling moves that provided this quality layup:
He also broke a poor kid's ankles:
It wasn't all high notes for Curry, however, as this kid managed to score on him:
Oh, and he fell flat as well:
But he did end things with a bang by throwing it down:
– Rappler.com