Johann Chua becomes the second straight Filipino to win the All-Japan Championship while 16-year-old Chezka Centeno becomes the youngest Filipino world champion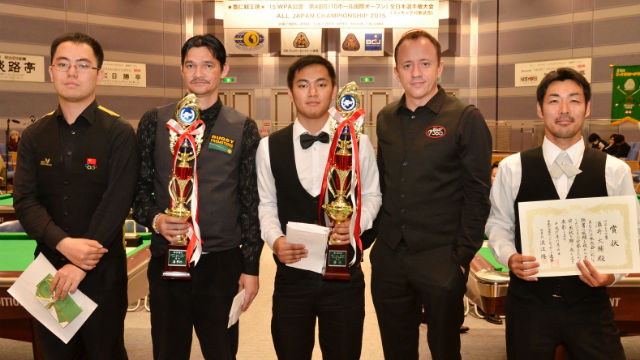 MANILA, Philippines – Filipino pool stars Johann Chua and Chezka Centeno came away victorious in major pool tournaments held in Asia this week.
Chua finished first overall out of 128 international and local players in the 10-ball, race to 11 48th All-Japan Championship which was held from November 9-15 in Amagasaki, Japan.
After going through the first two rounds undefeated, Chua pulled out an impressive win against 4-time US Open Champion and 2015 9-ball finalist Shane Van Boening in the semifinals. It was the first time both pool players met head to head.
Chua raced off to a quick lead against Van Boening, going ahead 5-0 thanks to his aggressive and consistent pocketing ability. Chua also did a good job giving Van Boening difficult looks as he managed to properly hide the cue ball to give his opponent tough shooting angles.
Van Boening was able to retaliate after his slow start, but it wasn't enough to save him from defeat as Chua used his early lead to cruise to an 11-6 upset.
In the finals, Chua faced a Filipino opponent in Ronato Alcano, who came out of the gates on fire by establishing a 5-0 lead early.
Chua grabbed momentum in the sixth rack once given the chance to shoot. That was enough to build momentum for him to tie the game at 7-7. Alcano didn't get the opportunity to take control the rest of the way, as Chua's consistency let him take the lead and cruise to the title.
It was a sweet victory for Chua, who lost in the semifinals of the tournament consecutively from 2012-2013.
It became the second straight year a Filipino won the tournament as Chua followed the footsteps of Raymund Faraon.
Centeno, on the other hand, capped off an impressive 2015 campaign by winning the 2015 World Junior 9-ball Championship in Shanghai, China.
After defeating Wang Xiaoting in the quarterfinals and Teng Jiang in the semis, Centeno took down Xia Yuying of China, 9-3, in the finals.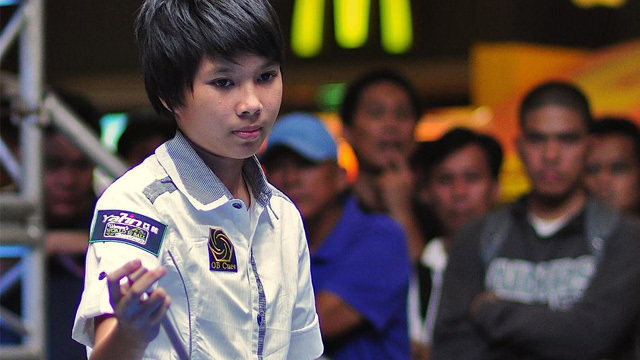 It was another major victory for the Zamboanga native, who won gold in the 28th Southeast Asian games held in Singapore by defeating co-Filipina Rubilen Amit in the women's 9-ball singles finals.
The 16-year-old Centeno is the youngest female champion of pool from the Philippines. – Rappler.com