'The health of my family will always come first,' says Angelo Que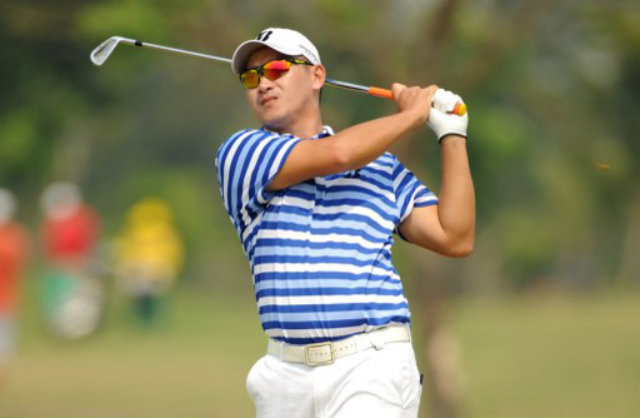 MANILA, Philippines – The Philippine delegation to the 2016 Rio Olympics just got a little smaller. 
Golfer Angelo Que, who is ranked 55th in Olympic Rankings in the world by the International Golf Federation, tells Rappler in a text message that he has withdrawn from consideration for the Summer Games due to health concerns, and in particular, the Zika virus.  
"It is truly an exciting opportunity for golf to be in the Olympics next month. It will be a great opportunity for me as a golfer to be a part of the Olympics but it is with deep regret to announce my decision to withdraw from the 2016 Summer Olympics in Rio de Janeiro," said the 37-year-old golfer.
"There are many factors that have contributed to my decision to withdraw from the event. The biggest reason of all is my concern about the Zika virus. I have put a lot of thought on this and I have come to the conclusion that I am making the right decision. The health of my family will always come first. With that said, I cannot put myself at risk. 
"Lastly, I would like to send my sincerest apologies to all parties involved and best wishes to all other participants in the coming Olympics. Hoping for your kind understanding and support of my decision. Thank you."
In a conversation with the Philippine Olympic Committee's First Vice President and spokesman Joey Romasanta expressed regret regarding Que's decision. "It is not an easy decision that Angelo had to make," said Romasanta in a phone interview. "You have to understand all the sacrifices he's made just to qualify but his concern is legitimate."
"On the POC's part, we are coordinating closely with the International Olympic Committee and the host country about protection from the virus and what must be undertaken regarding this. In fact, before the Philippine contingent leaves for Rio, we will have a seminar to discuss the concerns and safety precautions." 
The Philippines' other golf bet, Miguel Tabuena, who is ranked 37th by the IGF, is going to Rio according to his father Luigi Tabuena. 
The golf competition for the Rio Olympics will be held at the Reserva de Marapendi in Barra da Tijuca, a district that will contain the largest number of 2016 Olympic Games venues. This area is 9 kilometers from the Olympic Village. – Rappler.com