Ricky Vargas isn't walking away from his bid to run for POC presidency just yet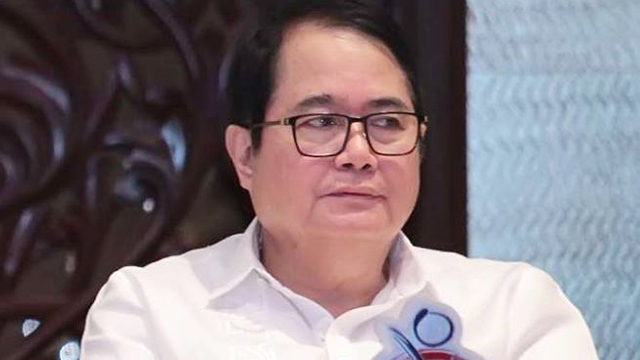 MANILA, Philippines – In a statement released Friday, October 28, by Attorney Chito Salud, it was announced that ABAP president Ricky Vargas is fighting against his disqualification from running for the top post of the Philippine Olympic Committee (POC) next month.
"Ricky Vargas contends that the decision of the election committee to disqualify his candidacy for POC president is flawed and defective for lack of due process, both procedural and substantive. It must be reversed," the statement reads.
Vargas was disqualified along with his running mate Abraham Tolentino for being unable to meet one of the election requirements under Article 7 Section 11 of the POC constitution, which reads that "being an active member of the POC general assembly for two consecutive years at the time of their election" is a requirement.
In the statement, Salud wrote a few points fighting the DQ claim.
"First, the decision was made without any objection or opposition from a known third party. Second, it was hastily rendered without the basic requisite hearing having been accorded to Mr Vargas.
"Third, while the disqualification was made public via a verbal declaration, no written resolution has to date been issued by the election committee specifying and explaining the grounds for the exclusion. Fourth, without such written ineligibility order, the decision is deemed to be based on a myopic and unsubstantiated interpretation of the words "active member" in the POC general assembly."
Salud argued that being an "active member is at best a nebulous eligibility requirement that has been left undefined by a clearest set of parameters and criteria in the POC by-laws." The former PBA commissioner also argued that "active membership is more than attendance. Physical presence at the general assembly does not equate to active participation."
Vargas was set to challenge current POC president Jose "Peping" Cojuangco when the elections take place on November 25. The 82-year-old Cojuangco is running for his fourth consecutive term as the POC head. – Rappler.com