Seven super-fights are featured in Arte Suave Manila 2016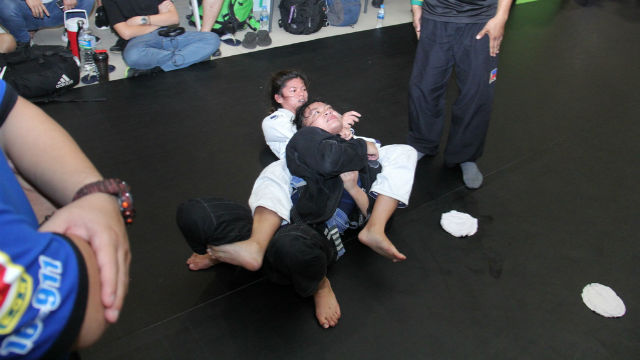 MANILA, Philippines – Submission-only super-fights highlighted the 2016 installment of Brazilian Jiu-Jitsu tournament Arte Suave Manila.
Arte Suave Manila showcased 7 exciting super-fights for its second annual competition, which took place at the CommerCenter Alabang in Muntinlupa City from October 29 to 30.
14 competitors participated in Arte Suave Manila's submission-only 10-minute matches, including 4 homegrown mixed martial arts (MMA) fighters.
Pacific Xtreme Combat standout Rolando Gabriel Dy fought former Universal Reality Combat Championship (URCC) featherweight kingpin Reydon "Red" Romero to a draw in a No-Gi submission-only bout.
Ex-URCC bantamweight titleholder Andrew Benibe yielded to No-Gi prospect Oliver Domingo by way of straight foot lock.
Another MMA combatant suffered an excruciating defeat in one of Arte Suave Manila's featured attractions as URCC fighter Drex Zamboanga was rendered unconscious by James Wilson Uy's baseball choke.
In the juvenile category, where Arte Suave Manila pitted the future frontrunners of the sport, Noah Uychoco forced Gabo Ceriola to wave the white flag with an armbar.
Meanwhile, Dan Uychoco's 10-minute encounter against Justin Ceriola ended in a draw.
The battle between brown belts Myron Mangubat and Gian Dee settled with a draw, while Jam Cantos sent Kaila Napolis into sleep with a collar choke in Arte Suave Manila's inaugural female super-fight. – Rappler.com