Vargas is 'relieved by the court's decision' and will be allowed to challenge long-time POC president Jose 'Peping' Cojuangco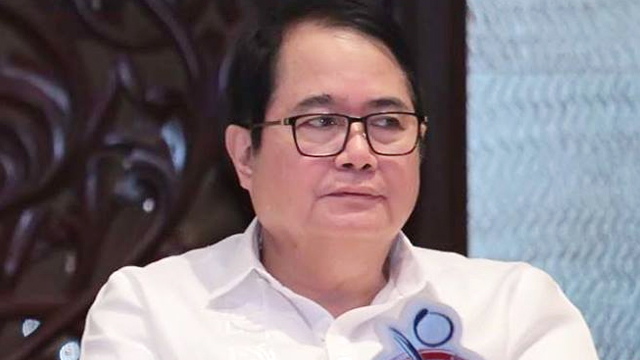 MANILA, Philippines – The Pasig Regional Trial Court declared on Wednesday, December 20, that the results of the Philippine Olympic Committee (POC) elections – where Jose "Peping" Cojuangco won a 4th straight term as president on November 25, 2016 –  to be null and void. 
In 2016, current PBA chairman and Association of Boxing Alliances in the Philippines (ABAP) president Ricky Vargas challenged the 83-year-old Cojuangco for the presidential post, but was disqualified by the POC along with his running partner for chairman, Abraham Tolentino. 
(READ: Vargas disqualified from running for POC president – report)
The nullified results allow Vargas and Tolentino to run for the president and chairman posts, respectively, in the re-elections that will be held on February 23, 2018. 
Vargas released a statement via his camp that he was "relieved by the court's decision" to correct last year's elections, instilling hope for the reformation of Philippine sports programs. 
"We fought on principle and now the NSA's are given the opportunity to choose. This decision now opens up the democratic process. A patently wrong and discriminatory position has been corrected. The reforms have begun," said Vargas.  
Vargas' camp appealed to the POC to re-evaluate his disqualification as it allegedly did not hold up to the requirement of Article 7 Section 11 of the POC constitution, which reads that being "an active member of the POC general assembly for two consecutive years at the time of their election." 
(READ: Vargas 'contends' DQ from running for POC top post)
The POC declared Vargas "inactive" as he only attended one general assembly in two years.
As the POC denied Vargas' appeal, he looked into legal options to secure a temporary restraining order that would block the elections. Vargas' camp was not granted the TRO before the 2016 elections, which allowed Cojuangco to run unopposed. 
(READ: Vargas camp awaits court decision on POC elections)
According to the Philippine Star's Quinito Henson, Vargas already announced his intention to run in the February elections next year. 
Pasig RTC declares last year's POC elections for chairman and president null and void, orders new polls on Feb 23, Ricky Vargas announced he will run for POC president!

— Quinito Henson (@TheDeanQuinito) December 20, 2017
– with reports by Ryan Songalia/Rappler.com
Editor's note: This story has been updated to show that Vargas is still the ABAP president.