Orlina had finished third in the high jump and heptathlon at the 1981 National Open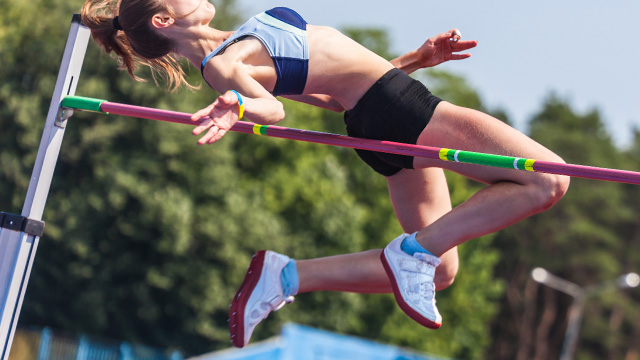 MANILA, Philippines – Christmas is a day for togetherness and joy. But at midnight of December 25, Alma Orlina, one of the top high jumpers of the 1980s, was rushed to the Philippine Heart Center by her husband Jose Alison and children. A few hours later she was declared dead at age 55.

Janryla, the second of Orlina's 3 children, said her mother succumbed to abdominal aneurysm, which she had been diagnosed with a few years ago. The wake has been set at St Peter's Quezon Avenue starting Tuesday afternoon until December 29.

"She had a seizure and she was gone," said Janryla, whose mother was a a retired PO3 in the Philippine Navy.

In her prime, the 5-foot-6 Orlina, dusky and exuding power, finished third in the high jump and heptathlon at the 1981 National Open in Marikina at the age of 18.  The Negros Occidental high school student was taken in the Gintong Alay athletics program, where she stayed until 1983.

She jumped in the dive-straddle style, unlike the usual Fosbury Flop for this was what taught her in Bacolod. Her approach was not long but with those big strides and muscled thighs, she would propel past the bar. 
Her best was 1.60 meters, not enough to topple Corazon Magante of Mapua, who eventually raised the national mark to 1.71 meters in 1985. 
This past December 9-10, she appeared in the Christmas reunion of former Gintong Alay athletes at the Philsports Arena where they had lunch and laughed about the good old days.

But on the morning of December 25, their Viber group was jolted by sad news at 8:10 am from Magante that their quiet, but jovial former teammate, Alma was gone.

"Just think, she asked me to greet her good morning on December 24 and now she is gone. It's so sad even if it is a happy day. We have no control over our lives. Only the Lord does," said Nathalie Dalisay Cerrera, a former 400-meter hurdler. – Rappler.com