Displaying their defensive prowess, the Red Lions drub the Green Archers to cap their unbeaten run in the preseason tournament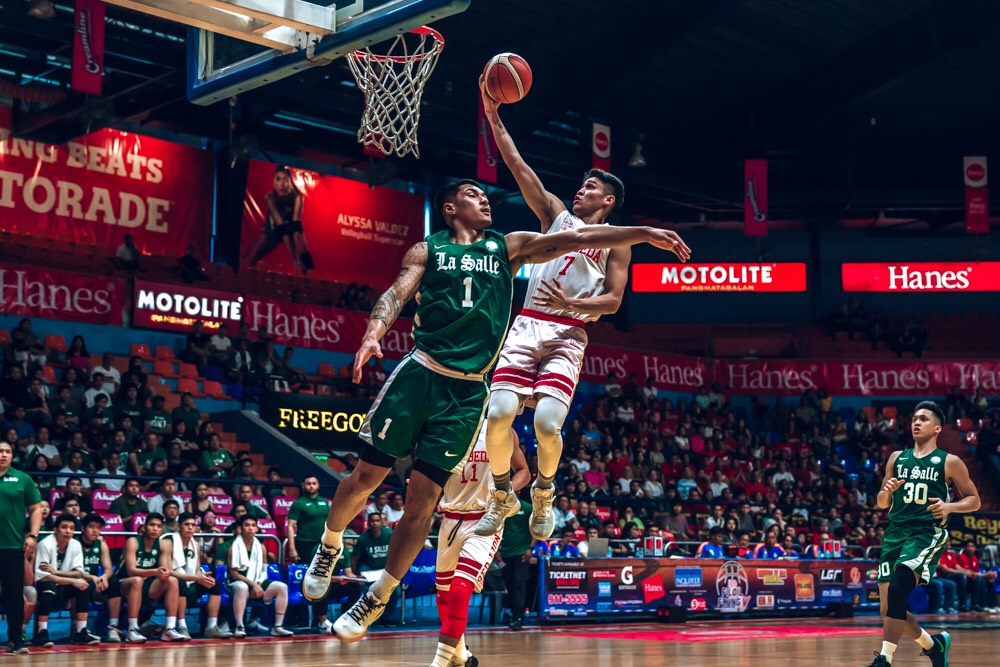 MANILA, Philippines – Defense wins championships. and indeed, the San Beda Red Lions exhibited their defensive prowess to complete a perfect run in the 2019 Filoil Flying V Preseason Cup.
The Red Lions overpowered the La Salle Green Archers, 74-57, to capture the crown in the preseason tournament on Sunday, June 23, at the Filoil Flying V Arena.
Finals MVP Donald Tankoua led the Red Lions with 17 points, 6 rebounds, 2 blocks and an assist, while Evan Nelle also played a key role and dished out 10 assists.
Right after the break, the game shifted into the Red Lions' favor as their defense came into full display and held the Green Archers to just 7 points in the 3rd quarter to erect a 16-point lead, 57-41.
Entering the 4th, La Salle tried to put up a challenge behind Encho Serrano but the lead proved too large for the Green Archers to trim.
Serrano paced La Salle with 12 points.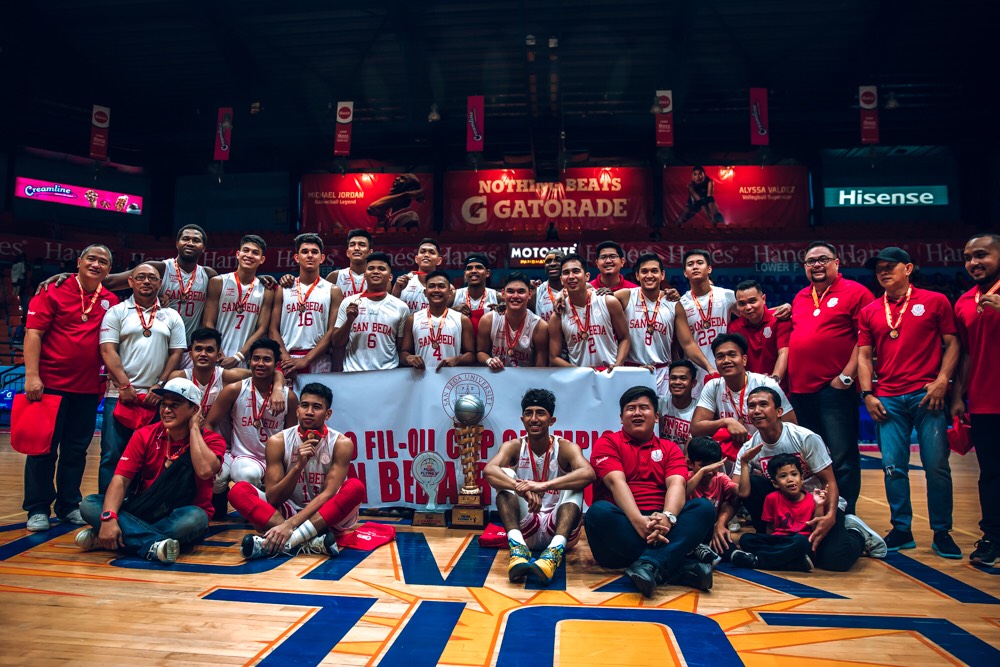 The Green Archers managed to pull away midway in the 2nd quarter with a 10-0 run highlighted by Jordan Bartlett's back-to-back threes. 
Tankoua, though, was quick to retaliate, kickstarting a 6-0 run that again made it a tight ballgame. 
"I just told them that we just have to contain our emotions – just make stops and play defense first, then try to execute our plays," said San Beda head coach Boyet Fernandez.
Moving forward, the Red Lions feel excited to continue their success in the NCAA as the defending champions try to adjust following the graduation of team star Robert Bolick.
"Actually, di naman siya nakaka-pressure. It's fun! The challenge is fun," said Nelle. 
The Scores
San Beda 74 – Tankoua 17, Canlas 15, Doliguez 13, Oftana 9, Penuela 7, Bahio 5, Nelle 4, Carino 2, Etrata 2, Abuda 0, Noah 0, Obenza 0, Soberano 0.
La Salle 57 – Serrano 12, Baltazar 8, Bartlett 7, Capacio 7, Lojera 6, Melecio 5, Cagulangan 5, Bates 4, Caracut 2, Lim 1, Cu 0, David 0, Escandor 0, Bongay 0, Manaytay 0.
Quarters: 12-12, 33-34, 57-41, 74-57.
– Renee Ticzon/Rappler.com