In most games, intentionally scoring in your own goal and air-balling free throws would seem weird. In this game, it was absolutely essential
MANILA, Philippines – "We won but we really lost." 
Those were the words straight from Gilas Pilipinas coach Chot Reyes moments after they defeated Kazakhstan, 67-65, to earn their first victory of the Asian Games men's basketball quarterfinals, and their first since opening the Asiad with a win over India. 
Instead of being greeted by cheers and elation, the outcome was greeted with sorrow. The victory, while counting towards their win-loss column, wasn't by a wide enough margin to advance to the semifinals due to complicated FIBA's point quotient rules.  
The Philippines, which had painted itself into a corner after back-to-back losses to Qatar and South Korea, had to win by at least 11, while rooting for South Korea to defeat Qatar in order to advance. 
"As usual we fizzled out again in the end. We didn't have enough gas to finish strong," said Reyes after watching an 18-point lead in the third quarter disappear when it needed a blowout win. (RELATED: Chot Reyes' fate rests in management's hands as Cone lends support)
A two-point victory wasn't going to cut it. With an entire basketball crazy nation scrutinizing his every decision and the high expectations coming out of the FIBA World Cup weighing on his mind, Reyes had decisions to make that transcended sports and athletics. 
The final minute of the Gilas vs Kazakhstan game must've looked very confusing to those who are unfamiliar with international basketball.
Even to those who have followed their respective national teams, the sight of Kazakhs intentionally blowing free throws and the Philippine center taking an inbounds pass and depositing it into his own goal seemed very odd. 
Gilas led by a minimum quota of 11 points with just 1:56 left to play until Kazakhstan guard Pavel Ilin hit two free throws to bring the lead to single digits. 
Desperate to bring the lead back up to advancing levels, Gilas hurried the ball down court trying to set up a quick score. In their haste, Ranidel de Ocampo threw the ball away back to Kazakhstan. In all, Gilas would not score for the final 2:07 of the game. 
Kazakhstan scored in the paint on the next possession to drop the lead to 7. Jimmy Alapag, Gilas' point guard and team captain who will hang up his national team jersey after the conclusion of the tournament, drove to the basket and dished it to Douthit who couldn't get the fortuitous roll off the rim. 
(RELATED: Marcus Douthit deserves better than this)
As the ball advanced to the opposite end of the court, Ilin missed a three while Douthit was fouled on the loose ball. 
The score was 67-60 for the Philippines. The clock read 47.4 seconds. Reyes, who was criticized for allowing a 16-point lead evaporate the day before against Qatar without calling a timeout, utilized his final break to draw up plays.
At this point, the traditional rules of basketball went out the window and both squads began playing FIBA ball. 
Out of the timeout, LA Tenorio heaved up a quick three that back-rimmed out and was rebounded by Kazakhstan. Alapag quickly fouled the rebounder at the 36 second mark. Why would a team up by 7 points intentionally foul to stop the clock? FIBA rules, once again. 
Kazakhstan's Anatoly Bose hit the two free throws. Gilas quickly pushed the ball up court, where Jeff Chan fired another three. Off the rim. Another Kazakh rebound, another Gilas foul. Reyes crouched down at the scorers table with the camera frame cropping a Pocari Sweat ad to show the word "SWEAT" above a palm-faced Coach Chot. 
Bose hit both free throws. Gilas pushed the ball up court, where De Ocampo fired another contested three off the rim. Kazakhstan grabbed the rebound, prompting Chan to foul to stop time with 14.6 left. 
Strebkov, who was called for a technical foul in the first half, called timeout as Ilin prepared to take free throws. Ilin missed the first, perhaps unintentionally as he had earlier missed two of his first five from the line. Gilas still led by 2, 67-65, but in FIBA terms, they were losing by 9. 
Reyes, who could feel the intense criticism from home thousands of miles away, was at a juncture no leader would ever want to find himself in. Down by two, there was no guarantee that Kazakhstan would stick to the rules of competitive basketball – or in FIBA rules, cooperate – and go for the score they needed to tie the game or win.  
Reyes called time again with 14.6 seconds remaining. 
What transpired next would be one of the most bizarre sequenced in recent basketball history. A two-point win would do nothing for Gilas. They needed more time – overtime to be exact – to build up the 11-point margin they needed to advance. Reyes watched from the sidelines with his arms crossed. 
Douthit, who had been benched for their loss to Korea on Saturday, September 27, for "disciplinary reasons," inbounded the ball to Alapag, who dribbled twice, tossed it back to Douthit then watched on as the 6-foot-11 big man dropped it through his team's net for two points. 
The action went against everything that children in elementary gym class are taught about the spirit of competition and sportsmanship the world over. It was the action of a team desperate to advance, Olympic spirit be damned. 
They were playing within the rules as they understood them, behaving like an injured man sawing off his own arm to stem infection. 
"Unfortunately we had to do something like that because we had to survive," said Reyes, who claims a referee OK'ed the tactic before the attempt, only to be overruled by another.
Did Gilas accomplish a tie game, by any means necessary? No, said the officials. According to FIBA's rules, article 16.2.3, "If a player deliberately scores a field goal in his team's own basket, it is a violation and the goal does not count." 
Gilas' attempt to work the system backfired, and Kazakhstan took over possession. Perhaps Kazakhstan, wanting to win, would cooperate? Kazakhstan inbounded, Chan quickly fouled the receiver. 
Vitaly Strebkov, the shrewd, fiery head coach of the Kazakhstan leaguers, had long caught wind of what the Philippines was trying to do. The Kazakhs had their own point quotient to worry about.  
As explained to me by Rappler's international basketball expert Enzo Flojo, a Kazakhstan win would've resulted in in a three-way tie with Korea and Qatar if Qatar defeated Korea, and because Kazakhstan would have the worst quotient after they lost by 17 to Korea, they would've been eliminated.
Anatoliy Kolesnikov, who had hit 5-6 from the line prior, would attempt two more free throws. Anyone could miss under such confusing circumstances, but Kolesnikov's first line drive air ball made DeAndre Jordan's miss against Toronto in 2009 look like a Jeff Hornacek swish. The second bounced off the front rim intentionally, but didn't insult the sport as much as its predecessor. 
It was cheap, but entirely essential towards their goals. In an odd way, they were playing in the spirit of competition, if perverted by legislature. 
With their mission in tatters, it was Alapag, who has carried the team on his diminutive shoulders since the World Cup, who fired off one final 3-pointer, leaving spectators with a final glance of what is respectable basketball.
As it is, Korea defeated Qatar, 65-58, creating a three-way tie with Kazakhstan, Qatar and the Philippines at 1-2. Kazakhstan advanced due to having a superior points won-by to points lost-by quotient among games the three played against each other (8-2, compared to Qatar's 9-8 and Gilas' 2-9).
The Philippines' hope of winning its first basketball medal at the Asiad since 1998 went up in smoke. Gilas Pilipinas will now be relegated to the battle for rankings 5-8, with an opportunity to improve on their 6th-place finish in the 2010 Asian Games. 
But the issue of how FIBA's rules affect the spirit of competition remains unresolved. There is parallel in the National Basketball Association – the world's premier pro league – where tanking, or losing on purpose, to advance in ranking exists. The NBA has taken steps to eliminate tanking for the purpose of improving a team's odds on getting a higher draft pick.
FIBA was quick to accuse Australia of tanking against Angola in the FIBA World Cup to avoid the powerhouse American squad. Phoenix Suns guard Goran Dragic, who played for Slovenia, tweeted his disgust at that event: "Basketball is a beautiful sport, there is no room for fixing the game like today Australia vs Angola…"
Australia faces a potential fine of $500,000 and suspension, but FIBA secretary general Patrick Baumann says that incident wasn't enough to consider changing their format. 
"We are happy with our current format and we are not expecting to change it," Baumann said. 
How will FIBA handle this particular event?
The fans who watch in the arena and from home tune in to see basketball played at an intense level, with both squads doing everything to prove their superiority. Those ethics go to the side when your team's best interests aren't just to win, however.
Is this how FIBA wants the next generation of basketballers to compete?
– Rappler.com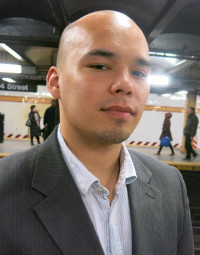 Ryan Songalia is the sports editor of Rappler, a member of the Boxing Writers Association of America (BWAA) and a contributor to The Ring magazine. He can be reached at ryan@ryansongalia.com. An archive of his work can be found at ryansongalia.com. Follow him on Twitter: @RyanSongalia.