The biennial regional meet returns to the Philippines for the first time since 2005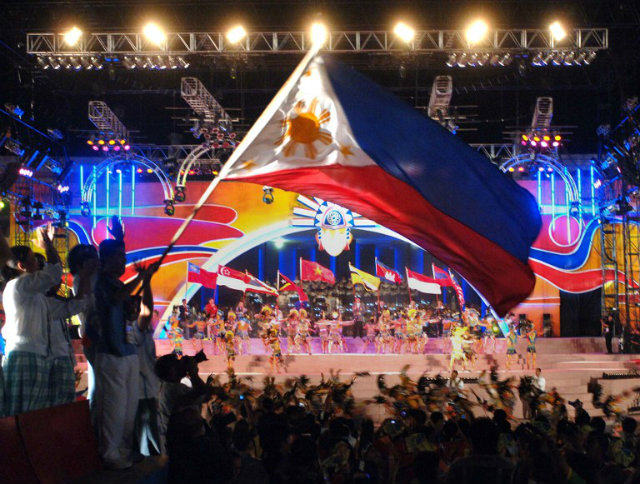 MANILA, Philippines – The Philippines has agreed to host the 2019 Southeast Asian Games, the Philippine Sports Commission (PSC) announced.
Brunei previously pulled out of hosting the 2019 Games due to lack of venues and preparation time.
PSC said it will maximize existing facilities it used when the Philippines last hosted in 2005 and will touch base with the management of Mall of Asia (MOA) and Iglesia Ni Cristo for use of the MOA Arena and the Philippine Arena.
PSC Chairman Richie Garcia reportedly said he doesn't think the budget "will be that big" as they also plan on using the Subic Freeport for water sports. He said most of the events will be held in Metro Manila.
The MOA Arena is constantly used for local sporting events such as the UAAP, NCAA and PBA, but it also hosted the 2013 FIBA Asia Championship, the 2013 NBA Global Games and the 2015 UFC Fight Night Manila.
The Philippine Arena is a multi-purpose indoor arena opened in 2014 and is owned by Iglesia Ni Cristo. It has a capacity of 55,000 and is located in Santa Maria, Bulacan.
Within the same vicinity is also a 25,000-seater Philippine Sports Stadium that hosted the national men's football team Philippine Azkals's World Cup Qualifiers match against Bahrain. (IN PHOTOS: A glimpse inside the Philippine Sports Stadium)
The Philippines last hosted the regional games in 2005 where it won its first overall championship. The country's performance in the biennial meet has since plummeted with the Philippines suffering its worst ever finish at 7th in the 2013 edition in Myanmar.
The Philippines improved its standing to 6th this year as Singapore hosted but still equaled its gold medal haul of 29 from 2013.
Malasya is set to host the 2017 SEA Games.
2019 could be a big year for Philippine sports if it also manages to snag the hosting rights to the FIBA Basketball World Cup to be held in the same year.
The final bid for the World Cup hosting will take place on August 7. – Rappler.com