Opting to stay in the United States, Jimuel Pacquiao gets a chance to share the ring with No. 1 pound-for-pound boxer Canelo Alvarez
Jimuel Pacquiao is lucky.
Unlike other amateur fighters, he doesn't need to go through the usual channels to improve on his craft.
First, he gets trained by accomplished practitioners and received tips and special attention from his legendary father – Manny Pacquiao.
Then he receives pointers and live demonstrations from Canelo Alvarez, currently the world's No. 1 pound-for-pound, and had a brief training session with Eddy Reynoso, also considered the world's best.
The memorable encounter between the young Pacquiao, who is the namesake of his father, Emmanuel, and Alvarez was shown by ESNews, which extensively covered Pacquiao's preparations for his unsuccessful World Boxing Association welterweight title challenge against Yordenis Ugas on August 21 in Las Vegas.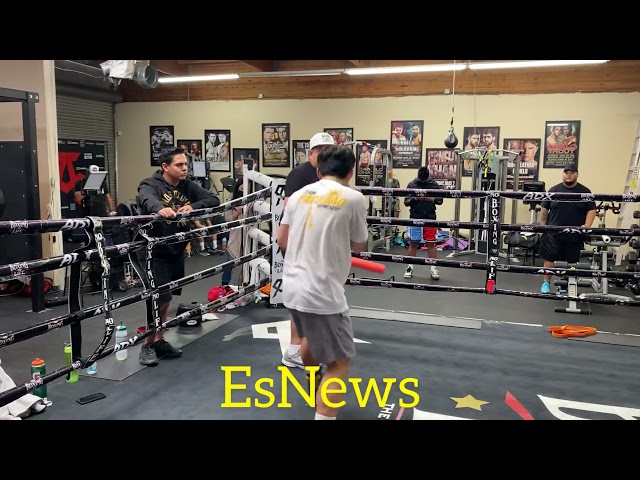 That unexpected loss led to the elder Pacquiao's retirement from boxing and subsequent decision to run for president of the Philippines.
Because of the stricter travel restrictions in the Philippines brought about by the coronavirus, Jimuel opted to stay behind in the United States and pursue his dream of becoming a boxer like his father.
Of course, Jimuel knows he can't hope to become as great as his father, the world's only eight-division champion and a former pound-for-pound king like Alvarez.
What Jimuel wants is to be the best he can be. – Rappler.com