This is AI generated summarization, which may have errors. For context, always refer to the full article.
'I believe if you write your analysis in a notebook, it stays in your head,' says Eugene Torre, the Philippine chess legend who just turned 70, but whose sports journey isn't quite done yet
Around 9 am, Eugene Torre took the first of his two daily one-hour walks. After rest and answering messages, he had lunch with his wife Marilyn. Thursday, November 4, appeared an ordinary day but it was the 70th birthday of Asia's first grandmaster and Philippine sports legend.
Greetings expectedly flooded his Facebook page, where Torre has been showing pictures of his long career where he once qualified for the Candidates matches and was in the biennial Olympiads since 1970.
"Generally fulfilled," Torre described his long career in an interview with Rappler. Torre joined the elite group of Philippine sports greats in the 1970s, the names of which have made their way into children's textbooks.
"I am very proud to be with this group and I could not have accomplished this without help from the Philippine Chess Federation (the predecessor of the National Chess Federation of the Philippines), the government, chess supporters and especially, Campo," he said.
Campo is Florencio Campomanes, former FIDE president, and the man who organized these strong international events in the Philippines where Torre was honed. Both men lived for chess. Campo, as an organizer and catalyst in the Philippine chess boom, and Torre, as competitor.
Campomanes, whose friends were newspaper editors and writers, made sure Torre's wins in those early years were in the front page, like his conquest of former world champion Mikhail Tal in the 1973 Interzonal. Tal had set a 95-game unbeaten streak a few months before the Interzonal.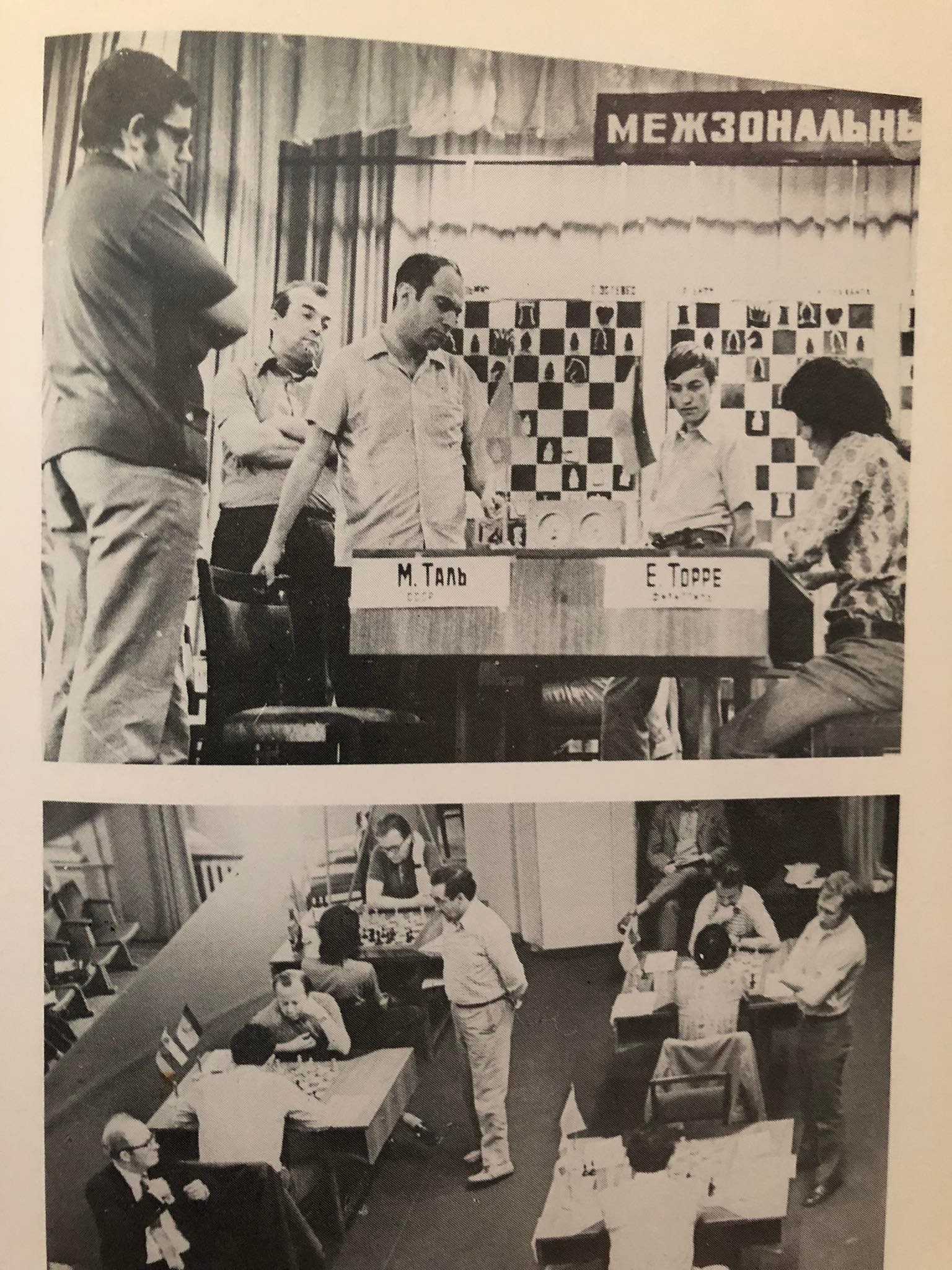 But nothing topped Torre's victory over then world champion Anatoly Karpov in the Challenge to Champions in Manila in 1976. Newspapers splashed the news and the afternoon dailies played it up when Karpov resigned.
Torre's latest award came in April when he was virtually inducted into the World Chess Hall of Fame.
Discipline, said Glenn Bordonada, the country's first Olympiad gold medalist, is the key to Torre's success.
"There were few players who were [as] disciplined but Torre was different. His study habits were very good. He kept a card index of openings and opponents," said Bordonada.
Torre ruled Philippine chess for a long time, often by margins as big as three points. To beat him was big sports news as Rico Mascarinas did in 1976.
"It was held on a free day not the usual round… Eugene was not able to play his best for some reason," said Mascarinas, the country's second Olympiad gold medalist.
Even when Joey Antonio began collecting his national titles, Torre was always a contender. As late as 2014, Torre won the Battle of Grandmasters, the national championship.
Being fit played a big part to withstand the tension that goes on in a chess match. It was a huge factor in Torre winning the bronze medal in the 2016 Olympiad at the age of 65.
In an age where every chess player has a laptop or chess engine in a smartphone, Torre honed his game by having a board in front of him, a notebook where he wrote analyses, books or chess magazines.
Computers, he said, should be used only for checking and to find out what your opponent plays.
"I believe if you write your analysis in a notebook, it stays in your head," Torre said.
Once a month, he meets the national team virtually where he gives general advice.
Torre's chess journey is not finished. In his typical thorough fashion, he is preparing his book. He has not selected his best game but says his win against Karpov is one of his most memorable.
Through his book, he hopes to inspire children and recreate that magical period where chess was a way of life for Filipinos. – Rappler.com