Global FC was able to regain the top prize in the UFL with a 7-2 triumph over Pachanga FC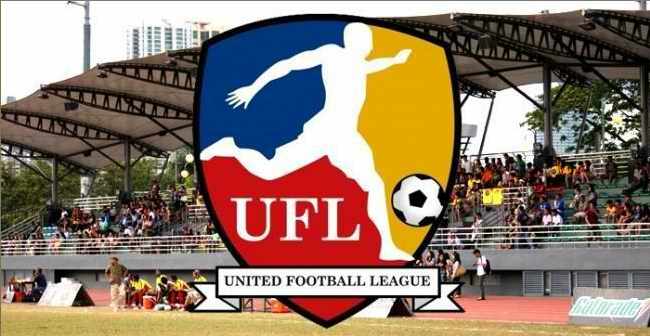 MANILA, Philippines – Burning with the desire to reclaim the United Football League (UFL) Division I championship that the football club lost to Stallion FC last season, Global FC was able to regain the top prize with a 7-2 triumph over Pachanga FC on Thursday night at the Emperador Stadium in Taguig City.
Despite having three matches left on its schedule,the Leigh Manson-mentored brigade was determined to seal the deal and walk away with the UFL league title as Global FC flaunted its field prowess from start to finish.
Izzo Elhabib drew first blood for Global FC at the 22nd minute before Angel Guirado and Milad Behgandom joined the fiasco at the 33rd and 35th marks with nippy shots, giving "The People's Club" a 3-nil edge going to the second half.
However, Pachanga shrugged off their lackluster first-half output as former San Beda team captain David Franz Fornea buried a goal at the 46th minute to put "The Red Phoenix" on board.
The yellow-and-blue eleven responded to Fornea's gutsy effort with a strong message as Guirado nailed another point at the 50th minute courtesy of a splendid assist from Jason de Jong.
Sensing the urgency to halt Global FC's shooting spree on the green pitch, Nate Burkey placed Pachanga trailing by two goals as the 29-year-old forward scored at the 67th minute.
After numerous attempts to bait Pachanga goalie Kim Versales to grant an opening, Global FC dramatically slammed the door of opportunity on its 11-man counterpart as Jeffrey Christiaens chipped-in his share of the lead at 72nd minute before Behgandom and Elhabib secured the championship triumph with a goal apiece late in the 90-minute regulation.
With the impressive victory over Pachanga, Global FC now banners a league-leading 17-2-2 win-draw-loss record for 53 points, which is enough to capture the group's second UFL Division I trophy.
The league-competition format adopts the standard point system wherein winners receive three points and losers get none, while each club receives a point if the match ends in a draw. 
In the first game, Kaya FC cemented its position as the second-seeded squad in the tourney with a 3-0 victory over Pasargad FC. – Rappler.com