This is AI generated summarization, which may have errors. For context, always refer to the full article.
The Philippines won't return from Spain with a medal, but they've earned the respect of the world basketball scene
MANILA, Philippines – Twenty-three points.
That's not a stat-line, but rather a betting line. That's how many points Croatia was favored to defeat the Philippine men's national basketball team by in their opening game of the 2014 FIBA World Cup. 
Instead, the team known as Gilas Pilipinas lost by 3 to the team FIBA ranked as the 16th best in the world in overtime after Jeff Chan missed a game-winner in regulation. 
Whoever set the betting line would've been right on the money had they predicted that 23 would be the sum total point deficit of Gilas' four losses in Group B competition. Few expected that the Philippines, which was the second lowest ranked team in the group at 34, could hold their own. And to the surprise of most, Gilas did more than just compete; they nearly won some of those games.
Had a few tense baskets dropped against Puerto Rico, Croatia and Argentina, the Philippine team could've been on their way to the round-of-16 with a 4-1 record instead of 1-4. The only team which really outclassed the Philippines was Greece, and that margin of victory would've been single-digits if not for a three-pointer at the buzzer by Kostas Kaimakoglou which the Philippines derided as running up the score.
Instead, they'll soon depart for Manila, where they'll be greeted by the renewed admiration they earned with their efforts in Spain. The campaign looked doomed at times, but fate finally smiled down on the Philippines when they closed out the group stage with an 81-79 victory over Senegal on Thursday night, September 4.
Senegal (ranked 41) was the only team ranked lower than the Philippines entering the tournament but proved to be much more formidable than anticipated when they upset Croatia and Puerto Rico to earn passage to the next round.
That ranking was placed on them after their third place finish at the 2013 Afrobasket qualifier without the services of Gorgui Dieng, the current Minnesota Timberwolves center who had been picked 21st overall in the NBA Draft weeks earlier after winning an NCAA championship with the University of Louisville.
With the 6-foot-11 Dieng – who leads the team with 22.8 points and 11.4 rebounds a game – Senegal has been a different squad. Just as equally as Gilas wanted a victory, Senegal didn't want to lose.
Coming back from a 15-point second quarter deficit, Senegal recaptured the lead with 2:30 remaining in regulation on a Mouhammad Faye layup. Gilas battled right back, with reigning Philippine Basketball Association MVP June Mar Fajardo throwing down a dunk that both regained the advantage and sent a clear message: "We will not go quietly into the night."
After Tenorio missed a shot at the buzzer, the game went into overtime where true heroism revealed itself. Andray Blatche, Gilas' naturalized center of American birth, scored the team's first two field goals, but fouled out with the game tied at 69 and 1:55 remaining.
Blatche, who leads all World Cup players in rebounding with 13.8 per game and is fourth in scoring at 21.2 PPG, could only offer moral support from that point. 
Faced with the prospect of winning the game with an "all Filipino" lineup (though Blatche holds Filipino citizenship as of June 11, 2014), the crew of PBA standouts rose to the challenge.
Senegal's point guard Xene Dalmeida hit two free throws to take the lead but once again it was the Cebu native Fajardo who established his presence with a basket underneath to tie the game. Suddenly their defense, which had been abysmal for portions of the second half, came alive and forced crucial stops that necessitated Senegal to foul to stop the clock.
Ranidel De Ocampo, who left the game in the second quarter after a head clash with Dieng left him bleeding like a high-cheekboned prizefighter and returned to the game with two metal staples in his forehead, calmly sank two free throws to give Gilas a 73-71 lead.  
Gilas would score 8 more points from the line over the final 58 seconds – including 5 from team captain Jimmy Alapag, who was playing in his last game with the national team after seven years of service – to seal the victory. 
It was in many ways reminiscent of the victory that earned the Philippines' their entry to the World Cup in the first place – when they broke the Korean curse in the semifinals of FIBA Asia 2013. In that game, naturalized center Marcus Douthit went down with a leg injury in the second quarter only to see Marc Pingris (16 points, 10 rebounds), Castro (17 points) and Alapag (14 points) put the flag on their back and end Korea's reign of dominance.
Afterwards, Gilas coach Vincent "Chot" Reyes conveyed a mixed expression of joy and regret, knowing that his rag-tag group of Pinoy Leaguers could've – and maybe should've – been advancing.
"One lucky bounce here, one lucky bounce there. Croatia game, Jeff's last shot, [Jayson Castro's] last opportunity against Argentina that had they been converted then we would be going to Madrid now," said the 5-time PBA Coach of the Year.
Still, the victory, which was the Philippines' first at the FIBA World Cup since 1974 when they defeated Central African Republic in Puerto Rico, brought elation to the Philippines.
As Alapag summarized it: "We introduced Philippine basketball to the world."
Heading into the World Cup for the first time in 36 years, they were rated the second-worst team among 24 by an ESPN metrics column, and justifiably so. They were the shortest team in Spain with an average height of 6-foot-3 and had endured a string of disheartening tuneup losses that included a 50-point drubbing to Ukraine.
But with the lights turned up, these rocks shined like diamonds. Fajardo, who had been viewed as an unimposing big man after coming up flat in previous international tournaments, looked ferocious at times, averaging 6.6 points and 4.2 rebounds in relief of Blatche. At just 24, he may one day be the dominant force in the middle that Gilas has lacked. 
LA Tenorio, the successor to Alapag as lead point guard, regained his 2012 Jones Cup form against Puerto Rico, scoring 18 points. Pingris, Castro, De Ocampo and Blatche all shook off lingering injuries to contribute everything they could to the cause.
(RELATED: Gilas Pilipinas shows the world what 'puso' means)
Gilas had entered the World Cup as the "Cool Runnings" story of the tournament, as much a puzzling entry to the competition as the 1988 Winter Olympic Jamaican bobsled team which the aforementioned movie is based on. Much of the world probably didn't even know there was basketball in the Philippines. For many people, the only Filipino athlete they'd ever heard of is Manny Pacquiao.  
But after the Philippines' near-win against the third-rated Argentina, international basketball analysts were raving about Gilas' effort.
"Phillipines plays with more heart and relentlessness than any other team in the FIBA World Cup," declared ESPN's Mark Jones, while SBNation's NBA editor tweeted: "PHILIPPINESSSSSSSSSSSSSSS" and "Can we give the Philippines a wild card into the round of 16?"
And why not? For basketball fans watching Philippine basketball for the first time, it was fun seeing the unheralded underdogs take the best teams in the world to the wire. Every night was "The Thrilla in Sevilla" when Gilas played.
Phillipines plays with more heart and relentlessness than any other team in the FIBA World Cup. Trailing Argentina 79-76 in 4th qtr.

— MarkJonesESPN (@MarkJonesESPN) September 1, 2014
Domestically, BTV and SolarSports analyst Jinno Rufino opined to me that the Philippines' performance at the World Cup would open the eyes of Fil-foreigner cagers to the country's basketball program in the Philippines for future national roster consideration.
Ed Picson, who commentated PBA games for decades before taking over the country's national amateur boxing team, tweeted: "Didn't think this would happen in my lifetime. I waited sooo looong."
Riding off the high of Seville, there remains new frontiers to conquer. The team will march into Incheon, South Korea in two weeks to try to improve on their sixth place finish at the 2010 Asian Games in China. Their prospects of winning gold for the first time since 1962 are looking far better after fellow Asian squads Iran and South Korea failed to impress. 
Gilas won't be standing on any podiums in Spain, but they've accomplished much with their valor. They created memories that hoops fans will remember for many years, like when Alapag hit 5 three-pointers in the second half against Argentina to will his team back into the game, or when Gabe Norwood posterized Indiana Pacers veteran Luis Scola to become #2 on ESPN SportsCenter's Top 10 Plays list. 
They've justified the basketball frenzy of a country that isn't genetically predisposed to hoops aptitude. They've made sense of why a respected sports journalist would leave New York to write a book about Balling Beermen. They've proven that puso, or heart, is more than just a catch phrase to sell Max's Chicken but rather an intangible that can keep you alive in a game you have no business winning.
What did Gilas win in Spain? They've won respect, and that's why the game is played. – Rappler.com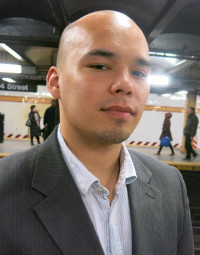 Ryan Songalia is the sports editor of Rappler, a member of the Boxing Writers Association of America (BWAA) and a contributor to The Ring magazine. He can be reached at ryan.songalia@rappler.com. Follow him on Twitter: @RyanSongalia.