House Bill No. 9990 seeks to make rewards for national athletes and coaches tax-exempt
The House of Representatives passed on third and final reading the proposed Hidilyn Diaz Act, which seeks a tax exemption on rewards for athletes and coaches in international competitions.
Voting with 205 affirmative votes and no negative votes or abstentions, the lower chamber approved House Bill No. 9990 on Tuesday, August 31, just a month after weightlifter Hidilyn Diaz bagged the Philippines' first Olympic gold medal during the Tokyo Games.
The bill was filed in response to the outpouring of rewards given to Diaz, which amounted to at least P56.5 million as of August 2.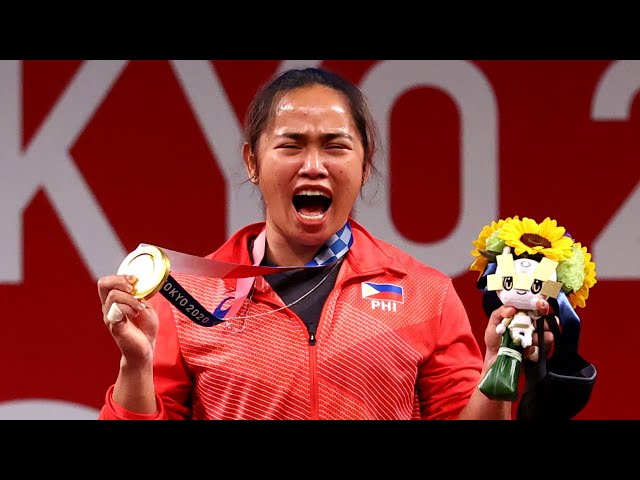 One of the proponents of the measure, Albay 2nd District Representative Joey Salceda, said that without the tax exemption bill, Diaz would have to pay around P14.5 million in tax.
The bill seeks to insert a provision in Republic Act No. 10699 or the National Athletes and Coaches Benefits Act.
It seeks to add this line in Section 4-A: "All incentives, rewards, bonuses, and other forms of emoluments, as well as donations, gifts, endowment, and contributions…shall be exempt from any and all national or local taxes, fees, charges."
While the bill was quickly passed in the House, a counterpart measure in the Senate, filed by Senator Pia Cayetano, remains pending at the committee level. – Rappler.com