This is AI generated summarization, which may have errors. For context, always refer to the full article.
Fondly remembered as the 3-year-old batboy who was saved by JT Snow in the 2002 World Series, Darren Baker now expresses interest to represent the Philippines
The Philippine Amateur Baseball Association (PABA) revealed that the son of Dusty Baker, the manager MLB team Houston Astros, was interested in joining the country's national team.
On Tuesday, January 12 in the weekly Philippine Sportswriters Association (PSA) forum, PABA secretary-general Pepe Muñoz recalled how he was introduced to Dusty's son Darren. It was actually Darren's Filipino mother Melissa who reached out to the local federation.
"It's very funny because the mother sent me an email if her son could join the team. They sent me a whole library of videos of the son playing and it turned out to be the son of the manager of the Houston Astros and the wife is Filipino," said Muñoz.
"So Darren Baker will be an interesting player to watch. We're looking forward for him to be part of the team."
Baker currently plays for University of California Berkeley and is the Golden Bears' starting second baseman.
He entered the MLB draft last year, but went home undrafted.
Instead, he suited up for his junior year, where he batted 0.286 and scored a team-high of 15 runs. He also tallied 5 RBI, 4 stolen bases, 7 walks and two extra-base hits (one double, one triple).
The senior player was also included in the 2019 Pac-12 All-Defensive Team and the 2020 Bobby Bragan Collegiate Slugger Award watch list.
Aside from the accolades collected over his collegiate career, the young Baker was already well-known to fans as "Dusty Baker's son," who was saved by JT Snow from being run over on their home plate in the 2002 World Series between the San Francisco Giants and Anaheim Angels.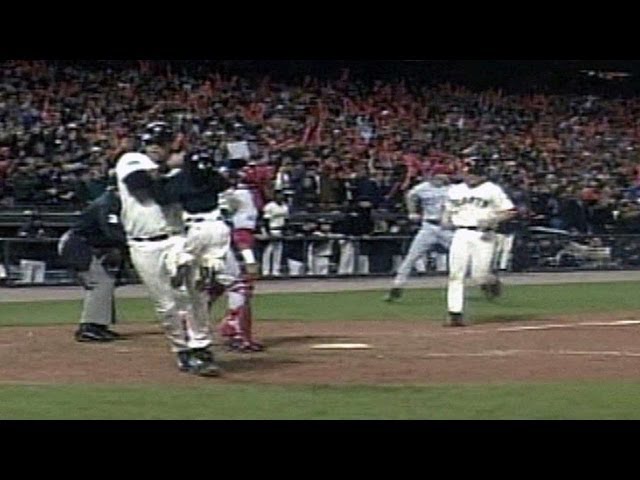 The 3-year-old Baker was a batboy as his dad coached the Giants, but the team fell to the Angels in 7 games.
Baker is just one of the Filipino-Americans who approached PABA after NFL quarterback turned baseball player Tim Tebow committed to suiting up for the Philippines in the postponed World Baseball Classic qualifying tournament last year.
"During the [pandemic], several Fil-Am players have sent us their resume and they want to be part of our program, so there are a few more interesting players who are going to present themselves for the next round," added Muñoz. – Rappler.com