Filipino mixed martial arts upstart Jhanlo Sangiao, the teen son of Team Lakay founder and head coach Mark Sangiao, signs with ONE Championship
There's finally a Sangiao who will compete inside the ONE Championship Circle – and no, coach Mark Sangiao isn't coming out of retirement.
Jhanlo Mark Sangiao, the 18-year-old son of the renowned Team Lakay head coach, is the newest guy from the fabled stable in Baguio City to be signed by The Home Of Martial Arts, and he is set to compete in the loaded bantamweight division.
"I didn't expect this one. Even when my father gave me the contract, I was confused. I was like, 'What is this?' Then I saw the ONE logo and I read it, and I was in disbelief," Jhanlo said.
"I really can't explain it because even when I was a kid, I truly wanted to be here. I wanted to compete like all my kuyas in the gym. So I'm really excited."
For coach Mark, it's also a realization of his own dream.
The soft-spoken mentor was one of the pioneers of the sport in the Philippines, though his career came at a time where the sport was still in its infancy and opportunities to compete abroad against some of the world's best athletes were hard to come by.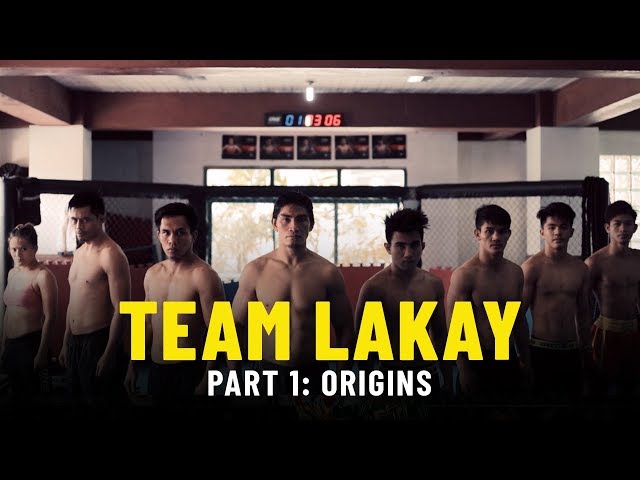 Now with ONE in the fold, the name Sangiao will finally be represented on the global stage, and the 42-year-old tactician couldn't be any more excited.
"As a father, there's no describing it. Seeing him growing up, I know that he's really passionate about it. He's never stopped training. He has spent a lot of time honing his craft, so I told him to pursue it," the elder Sangiao said.
"I am just so proud. I'm delighted that someone will continue my passion and my dream in the world of martial arts."
With great lineage comes great expectations, and that's certainly the position that Jhanlo is in right now.
A lot of people are anticipating his debut, expecting him to be the next torch bearer for a squad that has produced five ONE World Champions.
For the young Sangiao, he acknowledges the expectations and the pressure that will come with his debut, but he's not worried. He knows that he has the best team behind him and a father who he can always turn to when things get uncomfortable.
"There's definitely pressure. You can't deny that. You know people will come to me and tell me, 'I've been waiting for your debut.' So in my mind, that's pressure in itself because people expect a lot from you, and you have to be at your best all the time," he said.
"There's a lot of expectations on my end. Given that it's the big stage, there's pressure on me, but I just have to be ready. I have to be prepared when the opportunity presents itself." – Rappler.com
Catch all the ONE Championship action by downloading the ONE Super App.
Read more from ONE Championship: