'Athletes broke records, athletes won hearts, athletes opened minds. Importantly, athletes changed lives,' says International Paralympic Committee president Andrew Parsons
Tokyo officially drew the curtains on the Paralympics with a vibrant closing ceremony on Sunday, September 5, that paid tribute to all para athletes and differently-abled persons around the world.
Performers treated those in attendance at the Olympic Stadium to a variety of acts during the two-hour show as the 13-day event came to an end.
Para athletes took center stage for the last time in the Parade of Nations carrying their respective national flags before they were given little round mirrors by Japanese volunteers.
Those mirrors were then attached to a replica of the Tokyo SkyTree, which was erected at the middle of the stage as part of a backdrop that resembled the city of Tokyo.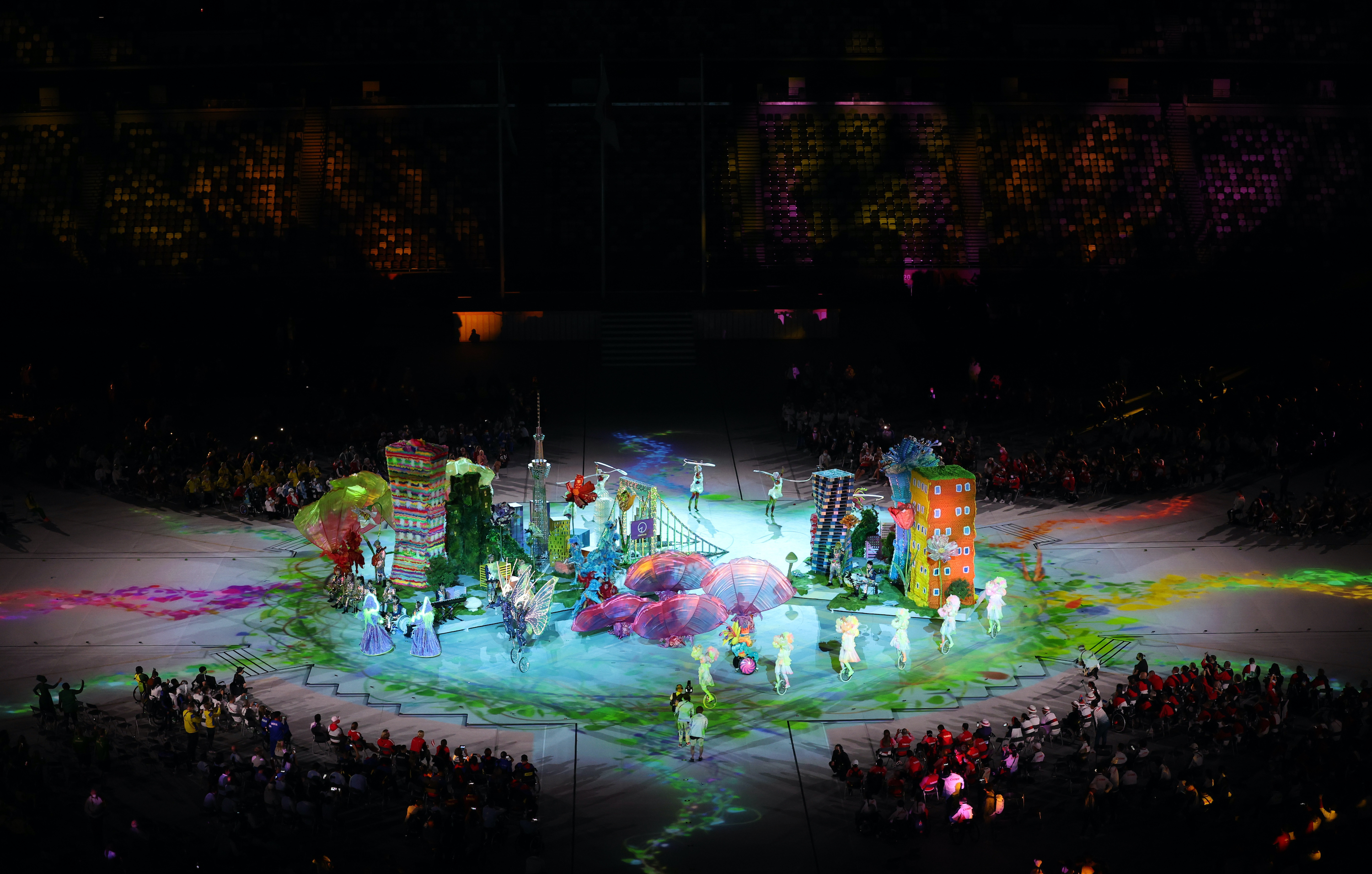 The Philippines did not have a representative in the Parade of Nations since all Filipino para athletes who flew to Tokyo – Ernie Gawilan, Jerrold Mangliwan, Gary Bejino, and Jeanette Aceveda – returned home on Sunday.
It was a frustrating campaign for the Philippines after only three of the six para athletes who qualified for Tokyo saw action, with the other half testing positive for COVID-19.
Aceveda, Achelle Guion, and Allain Ganapin were all forced to withdraw from their events no thanks to their positive COVID-19 results.
While the Philippines failed to win a medal, China proved to be a dominant force as it topped the medal tally by a landslide with 96 golds, 60 silvers, and 51 bronzes for a whopping 207 medals.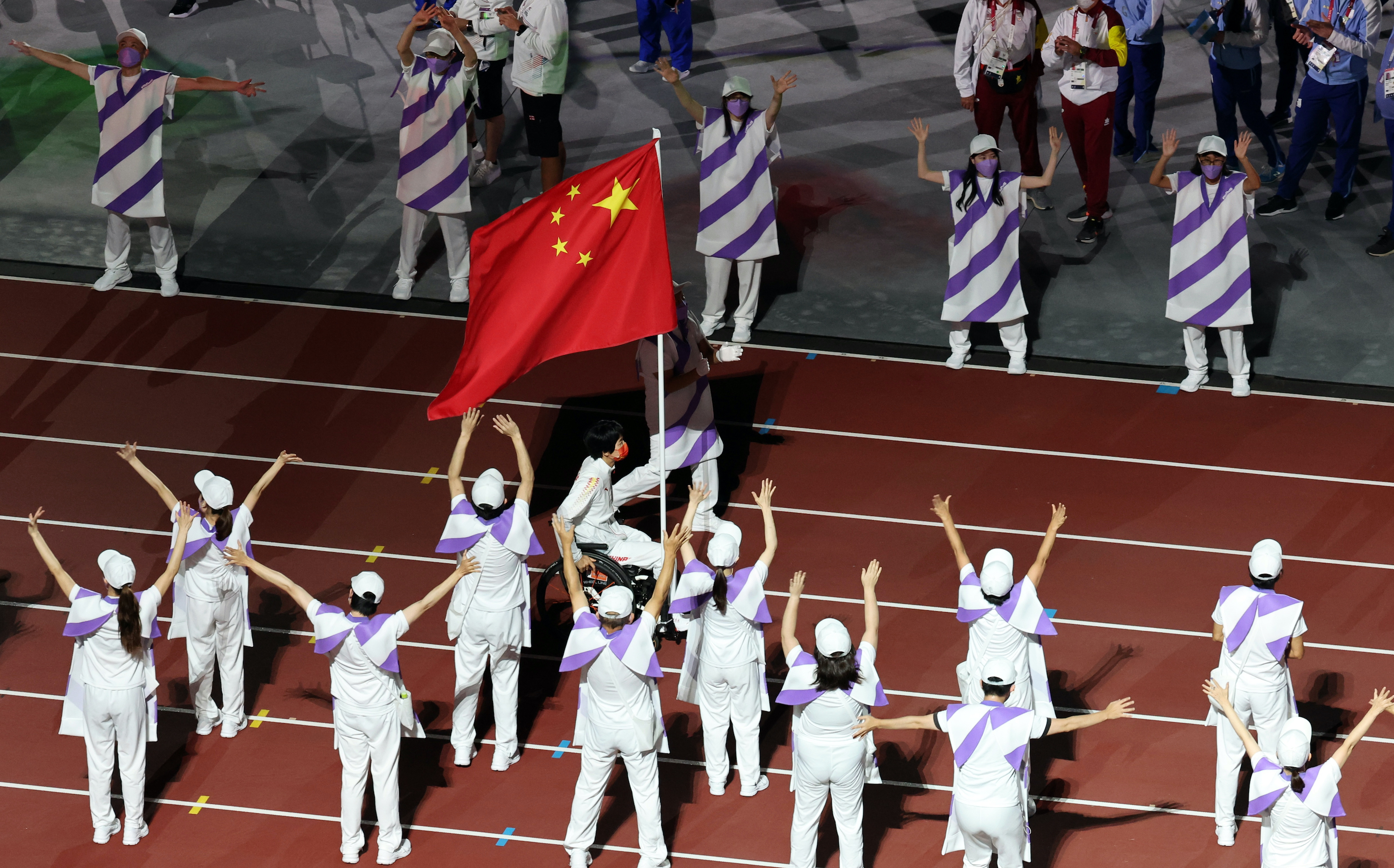 Great Britain placed second with 41 golds, 38 silvers, and 45 bronzes for a total of 124 medals, while the United States landed at third with 37 golds, 36 silvers, and 31 bronzes for a total of 104 medals.
Eighty-three other countries won at least a bronze medal.
Tokyo Governor Yuriko Koike then turned over the Paralympic flag to Paris Mayor Anne Hidalgo as the France capital took over the hosting rights for the 2024 Paralympics.
Just like the Olympics, Paris staged a simultaneous celebration for the closing ceremony in front of the Eiffel Tower.
Afterwards, International Paralympic Committee Andrew Parsons declared the Paralympics closed.
"The Paralympic Games have not just been historic, they have been fantastic," Parsons said. "Athletes broke records, athletes won hearts, athletes opened minds. Importantly, athletes changed lives."
Parsons lauded the people of Japan for making the Paralympics possible amid the raging coronavirus pandemic.
"These Games helped fulfill the dreams of many here in Tokyo."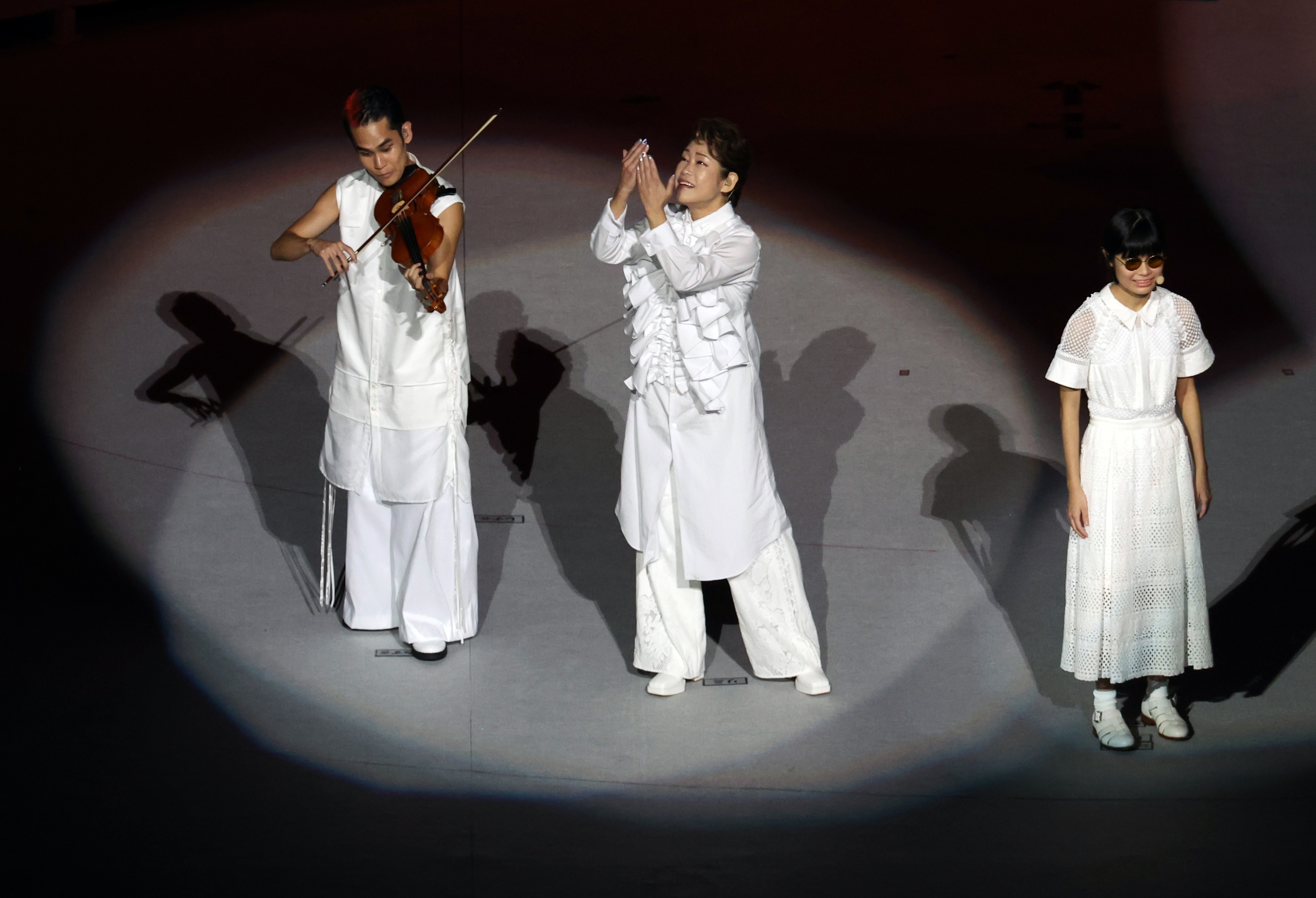 Performers clad in white sang jazz classic What A Wonderful World before the Paralympic flame was extinguished as the mechanical cauldron holding it enclosed to a ball.
"[W]e have celebrated difference, exhibited the best of humanity, and showed unity in diversity," Parsons said.
"However, our journey cannot end here. Tonight it is not like a closing ceremony but an opening to a bright and inclusive future." – Rappler.com