This is AI generated summarization, which may have errors. For context, always refer to the full article.
How did the NU Pep Squad prepare for the 2013 UAAP Cheerdance Competition?
Who will win the 2013 UAAP CDC?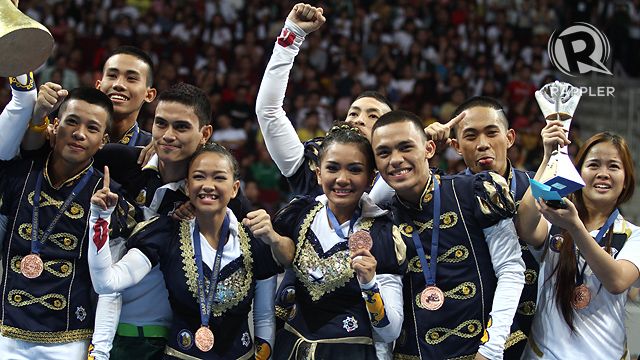 MANILA, Philippines — National University Pep Squad coach Ghicka Bernabe and her crew have worked long hours to transform the team into a confident group of athletes who finally believe they have what it takes to bring the school its first UAAP Cheerdance Competition title ever.
Watch and know about the NU Pep Squad's preparations for this year's competition.
– with Danielle Nakpil and Franz Lopez/Rappler.com