Finals MVP and team captain Michele Gumabao formally parts ways with the Lady Warriors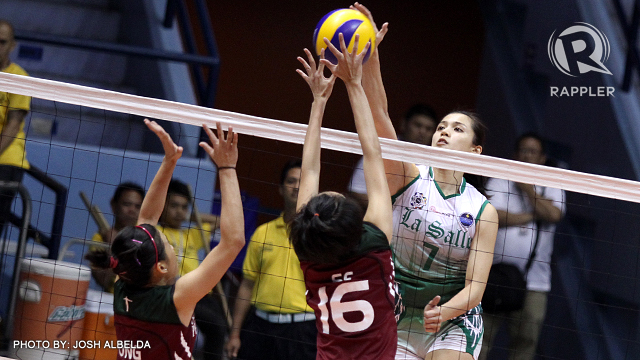 MANILA, Philippines – Pocari Sweat skipper Michele Gumabao confirmed her departure from the two-time V-League champs after leading the Lady Warriors to back-to-back conference championships in 2016.
The former De La Salle University standout announced her decision Wednesday through her Instagram post.
"Yes, I am starting a new chapter in my life," shared Gumabao on Instagram.
Gumabao, alongside Myla Pablo and Melissa Gohing, propelled the Lady Warriors to secure back-to-back titles in the Open and Reinforced Conferences last year. The former team captain, who earned the Best Opposite Spiker honors in both conferences as well as the Reinforced Finals MVP award, has yet to decide on which team or league she will play for next season.
"I am still undecided on what team and league I'll be joining this year," wrote Gumabao. "Thank you for all the support and messages you guys have been sending. Officially signing off as Pocari's captain."
The Lady Warriors, who moved from the Philippine Superliga to V-League last year, have re-signed veterans Pablo and Gohing. The club has also tapped the services of former UAAP stars Fille Cainglet-Cayetano and Jessey De Leon in an effort to defend its crown.
Meanwhile, Gumabao will start the year serving as an assistant coach for the Adamson Lady Falcons in UAAP 79. – Rappler.com