While the pandemic took away a lot of the things people used to enjoy, it also taught them to value the things they have, and that includes sports
"Kobe Bryant is among those dead in a helicopter crash outside Los Angeles, per TMZ."
For a few frantic minutes on January 26, 2020, the sports world stood still in disbelief as one the most shocking and random news stories unfurled in the midst of an already rapidly turbulent year.
As news of large-scale calamities like volcanic eruptions, wildfires, and threats of a new World War already dominated headlines, the news of Bryant's inconceivable death at the age of 41 destroyed what little safe haven sports fans had from the harsh realities they were facing at the time.
Just 26 days into the new year, the sports world likely thought that no other headline could top what they have just read.
But life is not fair.
Lockdown life
Less than 3 months later, the World Health Organization declared its first pandemic since the 2009 swine flu: the 2019 coronavirus disease outbreak, which would be later immortalized in common jargon as COVID-19.
Understandably for the sports world, which fed off the energy of thousands of living, breathing, and potentially virus-transmitting fans, that was a gut punch that it is still reeling from heavily to this day.
Multiple major leagues and international tournaments immediately suspended or outright terminated operations, including the NBA, US NCAA, Major League Baseball, and pro tennis, among others.
Most notably, not even the greatest sporting spectacle in the world was spared, as the Olympics was postponed for the first time since World War II, and rescheduled to 2021 still in Tokyo, Japan.
By the end of March, only pro wrestling, ironically the only sport that really needed live fan reactions to be successful, was left standing as WWE pushed through with its annual flagship event, WrestleMania, within a closed-door setting in Orlando, Florida.
For an event usually packed and sold out by nearly a hundred thousand fans from all corners of the globe, witnessing it behind closed doors in a confined space was about as weird and awkward as expected.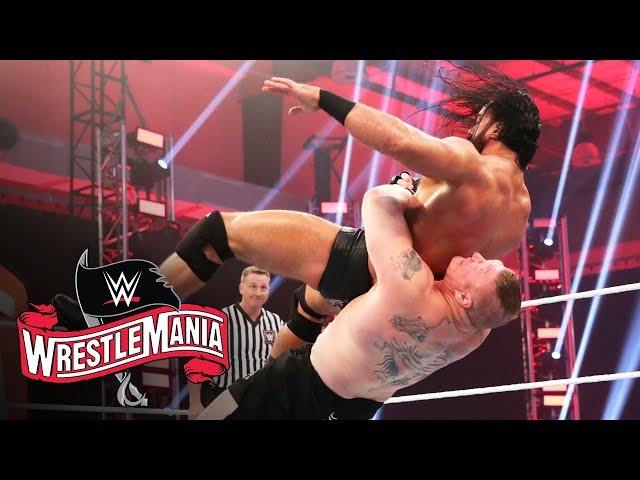 As it would turn out, unsettling silences and a dampened sense of somewhat forced excitement became the recurring themes as the sports world soon found a workaround to resume competition.
Bubble boom
"NBA will resume 2019-20 Season at Walt Disney World Resort."
Fast-forward to June, and more puzzling headlines were up and about as the world weathered the COVID-19 storm from home.
Stumbling in the dark through "the new normal," many sports experimented with controlled approaches in the hope that actual competition would once again be possible.
While a few brave, or stubborn, groups like this Nicaraguan boxing promotion sanctioned fights with live crowds as early as April, more leagues and promotions later crafted plans to have competitions behind closed doors.
By the end of April, all eyes were on the Korea Football Association (KFA) and the Korea Baseball Organization (KBO) as the two leagues resumed play in empty stadiums following stringent testing for all players and personnel.
Meanwhile, the NBA followed up, and successfully built a system designed to safely house 22 teams with around 30 players, coaches, and staff each over an extended period of time by housing operations in a COVID-free "bubble" at Walt Disney World in Orlando.
Thanks to cooperation from all parties involved, and millions of dollars poured into the bubble, the league successfully finished its prolonged 2019-2020 season with zero positive cases.
The sports bubble then became the model for other leagues to safely continue operations in other countries, including the Philippines.
Limping local scene
After a handful of stagnant months, Filipino fans finally got their first taste of local mid-pandemic sports after the Inter-Agency Task Force (IATF) green-lighted the return of professional leagues' practices and tournaments.
The PBA, PFL, and newly-approved pro leagues National Basketball League (NBL) and Chooks-to-Go Pilipinas 3×3 were the first organizations to resume play, and all got high praise for maintaining virus-free bubbles.
Despite the promising restart, however, no other sanctioned sporting events have been held outside the professional level.
Prioritizing the safety of their student-athletes, the country's top two collegiate leagues, the UAAP and the NCAA, ultimately scrapped their postponed seasons, and to this day, have not had a definite restart date for 2021.
The UAAP even set a firm precedent to deter would-be violators of government guidelines after it slapped an indefinite ban to former UST men's basketball head coach Aldin Ayo for allegedly holding illegal training during quarantine.
Philippine volleyball has also not seen any form of action, professionally or otherwise. Despite their new pro status, the PVL held off resumption plans owing to the presence of school-based teams in their ranks.
To date, the only amateur players who have experienced sanctioned competition were the Gilas Pilipinas cadets who were sent to Bahrain for the 2021 FIBA Asia Cup second qualifying window.
There are promising steps being made for the full return of Philippine sports, but they have been few and far in between, and for good reason.
Without widespread deployments of approved and effective vaccines, athletes' safety simply cannot be recklessly compromised for the sake of entertainment.
Long, lonely road ahead
In the midst of the world's deadliest pandemic in a century, the return of sports is certainly a welcome reprieve to the mentally-draining grind of real life.
But while a full stop to the sporting world is no longer likely to happen next year, it may still take a long while for people to once again enjoy the full experience of fandom.
Gone are the days of adrenaline rushes triggered by jam-packed arenas, ear-splitting roaring crowds, and first-hand viewing of exceptional athletic prowess.
For now, people will have to continue getting their fandom fix from home, and just be thankful for the athletes providing escapism by risking their lives away from their families.
While the pandemic took away a lot of the things people used to enjoy, it also taught them to value the things they have, and that includes sports.
For better or worse, sports are here again, and thankfully, here to stay. – Rappler.com