Finder.com releases 3 web pages that allow prospective Philippine Netflix users to gauge the value of signing up for Netflix in the country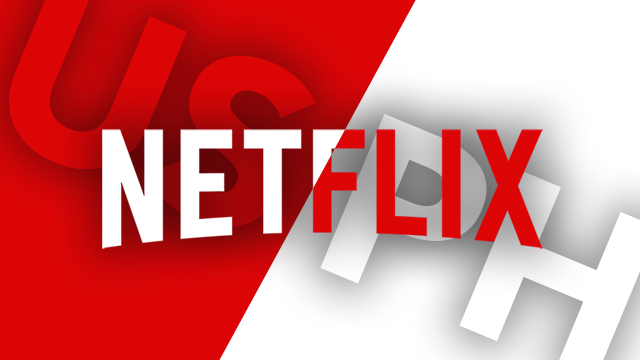 MANILA, Philippines – Netflix may now be in the Philippines, but that doesn't mean that all versions of Netflix will be equal. A new report says that 93% of the content on Netflix in the US is not available in the Philippines.
On Thursday, January 7, information and analysis website Finder.com released 3 websites that allowed prospective Netflix users in the Philippines to see what they might be getting from signing up for the Philippine version of Netflix.
Two of Finder.com's Netflix analysis pages are detailed lists. Movies available on Netflix Philippines are listed on one page, while TV shows available on Netflix Philippines are listed on the other.
The information on each page lists each title, the year of release of the TV show or movie, the runtime of the program in minutes, its Netflix rating, and the associated genres for the programs.
Meanwhile, Finder.com/ph is a searchable, 18-page list comparing what's available on Netflix Philippines and on Netflix USA at present.
While the top of the page does mention "93% of titles available on Netflix in the US are NOT available in the Philippines," the Philippines does carry a number of movies and TV shows that have already been phased out in the US listings.
For instance, Philippine fans of Star Trek, The Walking Dead, and The Flash will be unable to view the show – or in the case of Star Trek, its various shows and seasons – on-demand on Netflix Philippines.
However, Philippine Lord of the Rings fans can watch The Fellowship of the Ring, The Two Towers, and The Return of the King on Netflix PH but can only watch The Two Towers in the US.
Tech In Asia, meanwhile, took a look at the differences in the US, Singapore, India, Indonesia, and Malaysia as well as some of the copyright strangeness that might be operating in the background.
Gotham, for example, is available in the US, Singapore, Indonesia, and Malaysia, but not in India. At the same time, shows that you'd expect to be available in Asia – the Attack on Titan anime and martial arts movie Ip Man, are only available in the US. 
Those who are interested in checking if Netflix is a worthwhile choice for the price involved may want to consult these lists before diving in. – Rappler.com