How did the big idea of Jose Rizal's execution in virtual reality evolve? How is technology changing the way curators present art and culture?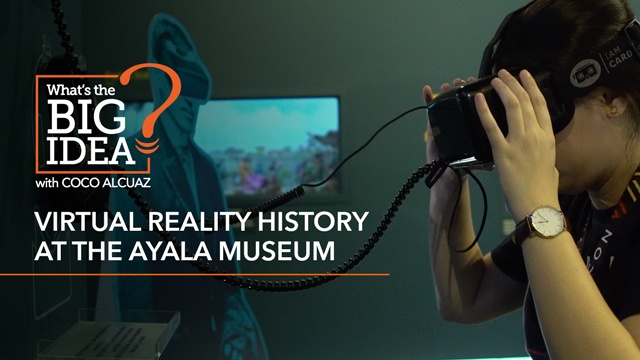 MANILA, Philippines – Ayala Museum has refreshed its long-running diorama exhibit with a virtual reality film of Jose Rizal's execution. More VR films may follow.
It's just one way the museum is trying to attract a wider, younger audience to art and history. Not all these efforts use the latest technology. Some use old-fashioned marketing techniques.
Coco Alcuaz talks with museum director Mariles Gustilo and VR project producer Ibba Bernardo about shooting Rizal multiple times and how this fits into their mission. – Rappler.com
MORE ON 'WHAT'S THE BIG IDEA?'
Elbert Cuenca on creating restaurants
Brother Armin Luistro musters collective impact
Look on the bright side: Malang 1928-2017
Bo's Coffee competes with global players
Scientist writes children's book for girls
Arsenio Lacson: The mayor who would be president
Rey Ileto: History and Duterte through un-Americanized eyes 
Weather Philippines: Private sector fills information gap
Metropolitan Theater: Reviving an Architectural Icon
Virtual reality history at the Ayala Museum
Carmen's Best Ice Cream: From throwaway product to passion project
AIM bids for big data leadership 
Katipunan: Struggles of a Philippine craft beer pioneer
Areté: Ateneo puts finishing touches on new art and innovation hub  
Mid-century modern art and the Philippine Art Gallery