Are Facebook and Instagram down in your location? You're not alone!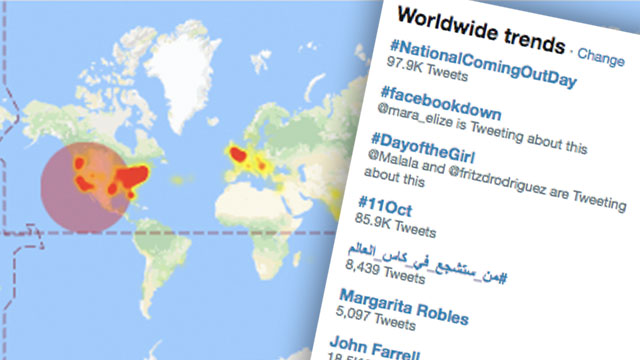 MANILA, Philippines (UPDATED) – The hashtag #facebookdown trended worldwide on Twitter as social media users in some parts of the world contended with what looked to be downtime for Facebook and Instagram. 
Facebook, in a statement at around 3:40 am on Thursday, October 12, cited "a networking issue" as causing trouble with Facebook access. Facebook "started restoring access within about an hour," so the site should now be back up and running.
Is #FacebookDown in your area too? pic.twitter.com/C9viZC6acB

— Rappler (@rapplerdotcom) October 11, 2017
At its peak, more than 12,000 users sent reports to site downtime detection site Down Detector, indicating Facebook was down.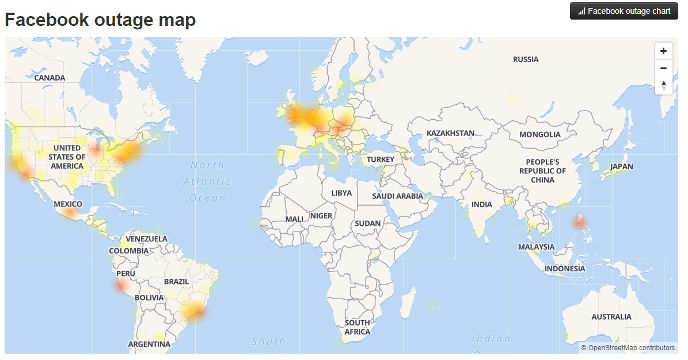 More than 2,500 reports of Instagram downtime were also reported on the service.
Downtime reports said people were unable to access either one or both of the services on their browser or via the app. In some cases, users were simply unable to use certain basic functions, such as posting on either Facebook or Instagram.
YESSSSSS!! ITS FRKN DOWN AND ITS STRESSING ME @facebook !!

— LOVE HER (@potatojimin_) October 11, 2017
yes! FB is down…at around 11:53pm

— azrael coladilla (@popazrael) October 11, 2017
Yes it is down #facebookdown  – sign that we need to go back to normal life lol

— Mr.Sorbetero (@IamPaulPPerez) October 11, 2017
 – Rappler.com