The social media giant is under fire from lawmakers for allowing Cambridge Analytica, a data firm tied to Trump's presidential campaign access to information of approximately 50 million Facebook users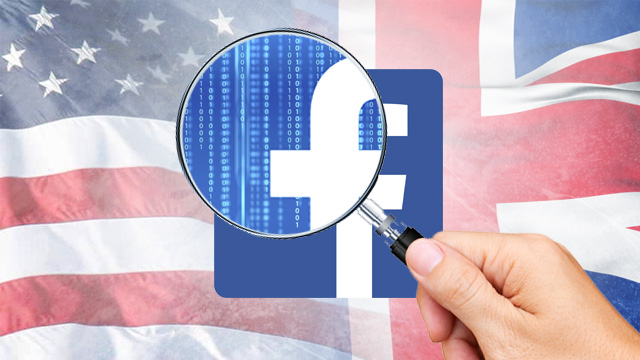 MANILA, Philippines – Facebook last Friday, March 16, said that it has suspended Strategic Communication Laboratories (SCL), including Cambridge Analytica for failing to delete the data it collected from tens of millions Facebook users. (READ: Facebook suspends Trump's data analysis firm for rules violations)
This sparked controversy among the company's critics and lawmakers alike on Facebook's capabilities to protect its users and their information.
According to CNN, US and UK lawmakers are now demanding answers from Mark Zuckerberg and his social media company over this latest data breach.
"This is a major breach that must be investigated," US senator, Amy Klobuchar, who is from Minnesota and serves on the Senate Judiciary Committee, wrote on Twitter.
In the same tweet, she called on Mark Zuckerberg to testify before the Senate Judiciary justifying that "it's clear these platforms can't police themselves." Ed Markey, US senator from Massachusetts, on the other hand, called on both Facebook and Cambridge Analytica to to testify before the Senate Commerce Committee.
"Online political advertising market is essentially the Wild West," a US senator, Mark Warner from Virginia, said. Warner is pushing other lawmakers to pass a law that could "bring transparency and accountability to online political advertisements."
Across the Atlantic, House of Commons chair for Digital, Culture, Media and Sport Committee, Damian Collins questioned Facebook's policies on user data.
"Their answers have consistently understated this risk, and have also been misleading to the Committee," he said. "I will be writing to Mark Zuckerberg asking that either he, or another senior executive from the company, appear to give evidence in front of the Committee as part our inquiry."
"It is not acceptable that they have previously sent witnesses who seek to avoid asking difficult questions by claiming not to know the answers," he added.
Even former National Security Agency contractor Edward Snowden, who's been in asylum in Russia since 2013, pins the blame on Facebook.
"Businesses that make money by collecting and selling detailed records of private lives were once plainly described as 'surveillance companies.' Their rebranding as 'social media' is the most successful deception since the Department of War became the Department of Defense," Snowden wrote in a tweet.
Facebook released a statement last Sunday that it looks to fulfill the promise it made earlier to do a "comprehensive internal and external review." – Rappler.com