The one-to-many social platform gains momentum with strong Q1 2018 earnings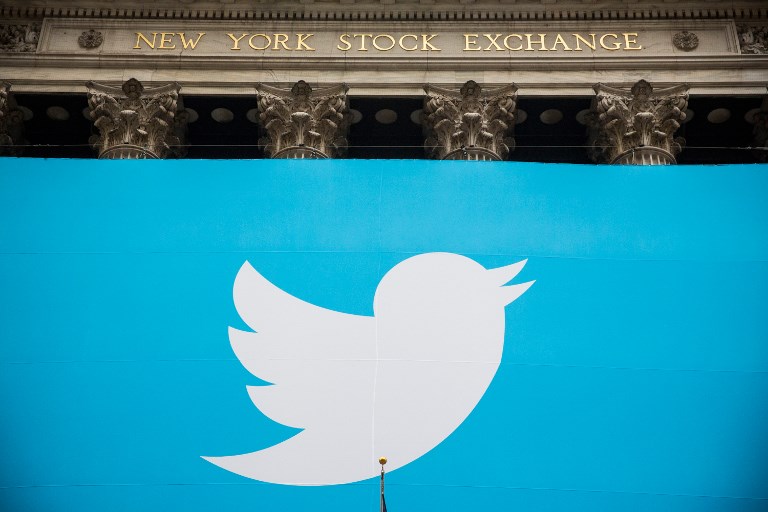 WASHINGTON, USA – Twitter reported its second consecutive quarter of strong earnings, Wednesday, April 25, boosting the outlook for the messaging platform after years of consistently being unprofitable since its public offering in 2013. 
The San Francisco-based social network earned $61 million in the first three months of the year, helped by strong growth in advertising revenue and modest gains in users.
First quarter revenues rose 21% from a year ago to $665 million, and the key metric of monthly active users increased by six million from late last year to 336 million.
Shares reversed pre-market gains and fell 2.4% to close at $29.75 following the results.
Twitter stock has doubled from a year ago, when concerns were high over the future of the service.
Chief executive Jack Dorsey said recent changes made to the service have helped "engagement," a measure of how often people turn to the social network and how long they stay.
"We continued our work to make it easier for people to follow topics, interest and events on Twitter," Dorsey told a conference call.
Advertising remained the key driver of revenue growth for Twitter, rising 21% from a year ago to $575 million.
Ned Segal, Twitter's chief financial officer, said the company saw "growth across all major products and geographies in the first quarter."
Beyond the core
The move into profitability is an important achievement for Twitter, which has lost money consistently since its public offering, sparking speculation over whether it needed to sell itself to keep operating.
While Twitter has built a solid core base of celebrities, politicians and journalists, it has failed to match the broader appeal of Facebook and other social platforms, hurting its ability to bring in ad revenues.
The network has stepped up efforts to boost its user base and engagement, adding streaming video partnerships, doubling the character limit on tweets to 280 and making it easier to create "tweetstorms" by stringing messaging together.
It has also moved largely to an algorithmic-based feed using artificial intelligence that aims to deliver more tweets that drive interest and engagement.
The latest update "speaks to the material traction the company is making on this front after years of struggles," said Daniel Ives of the research firm GBH Insights.
"Twitter is finally heading in the right direction after years of a 'one step forward two steps back' strategy."
Brian Wieser of Pivotal Research Group said the report showed "spectacular revenue growth driven by international activity," offsetting "tepid US results."
Wieser said Twitter is showing movement toward a "durable" platform but sees broader growth more difficult.
"As with Facebook, investor sentiment around Twitter will undoubtedly swing wildly around recent momentum in any given direction, making the stock itself riskier than the company in many ways," Wieser said in a research note.
More positive outlook
Debra Aho Williamson at research firm eMarketer said Twitter's ad performance has been improving and predicts the platform will take a 1.6% share of display ad revenue worldwide.
She said eMarketer has increased its revenue estimates for Twitter "because we are seeing strong performance in its non-US mobile ad business, as well as better performance for direct response and video advertising."
Williamson added that Twitter's deal to stream content from the FIFA World Cup is likely to "create a more positive outlook for the company."
The earnings report comes with social networks under fire over protecting private user data and curbing so-called hate speech, fake accounts manipulating public debate and incitement of violence on their platforms.
Facebook has been under fire over the hijacking of private data on some 87 million users by a consulting firm linked to Donald Trump's 2016 campaign.
Dorsey said that at Twitter, "we believe privacy is a fundamental right for everyone," and that he does not anticipate the same kinds of issues as Facebook.
"We are different from our peers in that Twitter is public and…all of our data is out in the public, out in the open, and our data business just organizes that public data in real-time to make it easier for brands, researchers and organizations to utilize it," Dorsey said.
"We do not provide any personal identifiable information that's not already visible on the service." – Rappler.com