Disappointing if true. Newly released design references suggest the Samsung Galaxy S5 could look almost exactly like its predecessor the S4.
MANILA, Philippines – Users looking forward to the launch of the Samsung Galaxy S5 on February 24 may be up for a major disappointment. 
A supposed "design reference" based on alleged leaked internal documents reveals an S5 that looks completely different from mock-ups that have made the round of tech sites, and almost identical to the current S4 model.
The "design reference" was released by Australian teenager Sonny Dickson, a blogger known for securing the colorful back plates of the iPhone 5C before it launched last year.
Last week, on his blog, Dickson posted renders of the Galaxy S5 based on leaked designs that he said, Samsung sends "to companies to create cases for their upcoming device."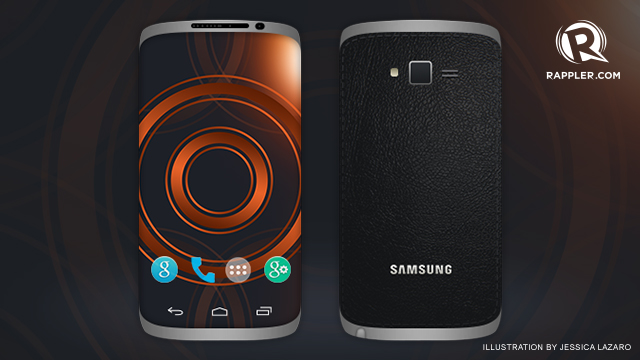 Consistent with previous reports, Dickson said the S5 will feature a 5.25-inch display, but unlike artist mock-ups based on Samsung's recent patent filings, his "design reference" suggests Samsung's next flagship smartphone will not include an edge-to-edge display and will still have a physical home button. 
At the 2014 Consumer Electronics Show, Samsung Executive Vice President for Mobile Lee Young Hee told Bloomberg the updates to the S5 will be "about the display and the feel of the cover."
Sans a borderless display, the S5's display could still be different. Online speculation points to a unprecedented 2K AMOLED display with a 1440 x 2560 resolution.
Lee Young Hee's reference to the "feel of the cover" mostly likely means the S5 will share the same faux leather back plate that has been the standard on all Galaxy devices released since the launch of Note 3 last October.  
Some tech pundits believe, a major design change is imperative for Samsung (see CNN and Forbes). 
In her Bloomberg interview, Lee said the S4 may not have been as big a hit as the S3 because it didn't feel different.
If the S5 did end up looking like the S4 would you still consider buying it? And what features would it need to have for you to overlook this? – Rappler.com