Apple announces its latest smartphone: the iPhone 6 and iPhone 6 Plus
MANILA, Philippines – Apple announced on Tuesday, September 9 (September 10, Philippine time), that it will be coming out with a new lineup of iPhones: The iPhone 6 and the iPhone 6 Plus.
The 4.7-inch iPhone 6 and the 5.5-inch iPhone 6 Plus will sport Retina HD displays, and will come with support for resolutions of 1334×750 and 1920×1080, respectively.
The phones are thin, with the iPhone 6 being 6.8 mm thin, and the 6 Plus being 7.1 mm thin. By comparison, the iPhone 5S was 7.6 mm thin.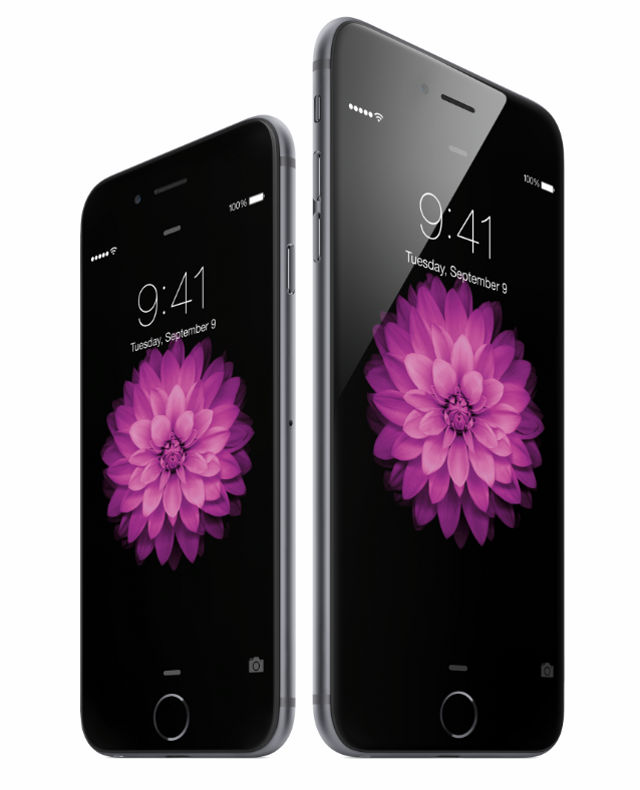 The iPhone 6 will have 1.3 million apps, while apps not updated for the iPhone 6 will "just work," apparently scaling up to fit the new screen sizes and dimensions. 
The iPhone 6 lineup takes advantage of a new Apple A8 chip, a 64-bit chip that promises increased CPU performance (from 20%-25% speed increase) and 50% faster graphics.
The lineup also unveils a new iSight 8-megapixel camera, which uses true-tone flash and an all new sensor.  The iPhone 6 will have digital image stablization while the 6 Plus makes use of optical image stabilization.
The iPhone 6 will be available on September 19 in the US, with preorders beginning September 12. It is expected to be available in 115 countries by the end of 2014.
The iPhone 6 will cost at least US$199 with a two year contract, while the iPhone 6 Plus will start at US$299 with a two-year contract.
Meanwhile, the iPhone 5S will now start at US$99 for a two-year contract, while the iPHone 5C will be free on a two-year contract.
The company's latest version of iOS, iOS 8, will be available on September 17th, for the iPhone 4s, 5, 5c, 5s, iPod Touch 5th Gen, iPad 2, iPad with Retina Display, iPad Air and the iPad Mini variants. – Rappler.com
---
Related stories from the Apple event: