Singer Josh Villena and drummer Gep Macadaeg draw up 'humanized' Pokémon as NFT offerings
Two members of Filipino indie rock outfit Autotelic have dipped their toes into the non-fungible token (NFT) craze.
Josh Villena (guitars and vocals) and Gep Macadaeg (drums) are among the 100 creators who took part in the launch of cryptocurrency exchange Binance's new NFT marketplace last Thursday, June 24.
The inaugural batch of artists are part of Binance NFT's "100 Creators" program. These artists will be putting up their works for bidding as NFTs.
NFTs are tokens that certify the authenticity of a copy of a digital artwork, creating scarcity for digital objects that historically can just be copied easily. NFTs have been in the headlines this year for bids that sometimes reach millions of dollars.
Villena and Macadaeg's works feature Pokemon characters reimagined as absolutely ripped and shredded bodybuilders, which the pair calls "Pokémen." Some of these Pokémon that have been given the Pokémen treatment include Rattata, Pidgey, Pikachu, and Charmander.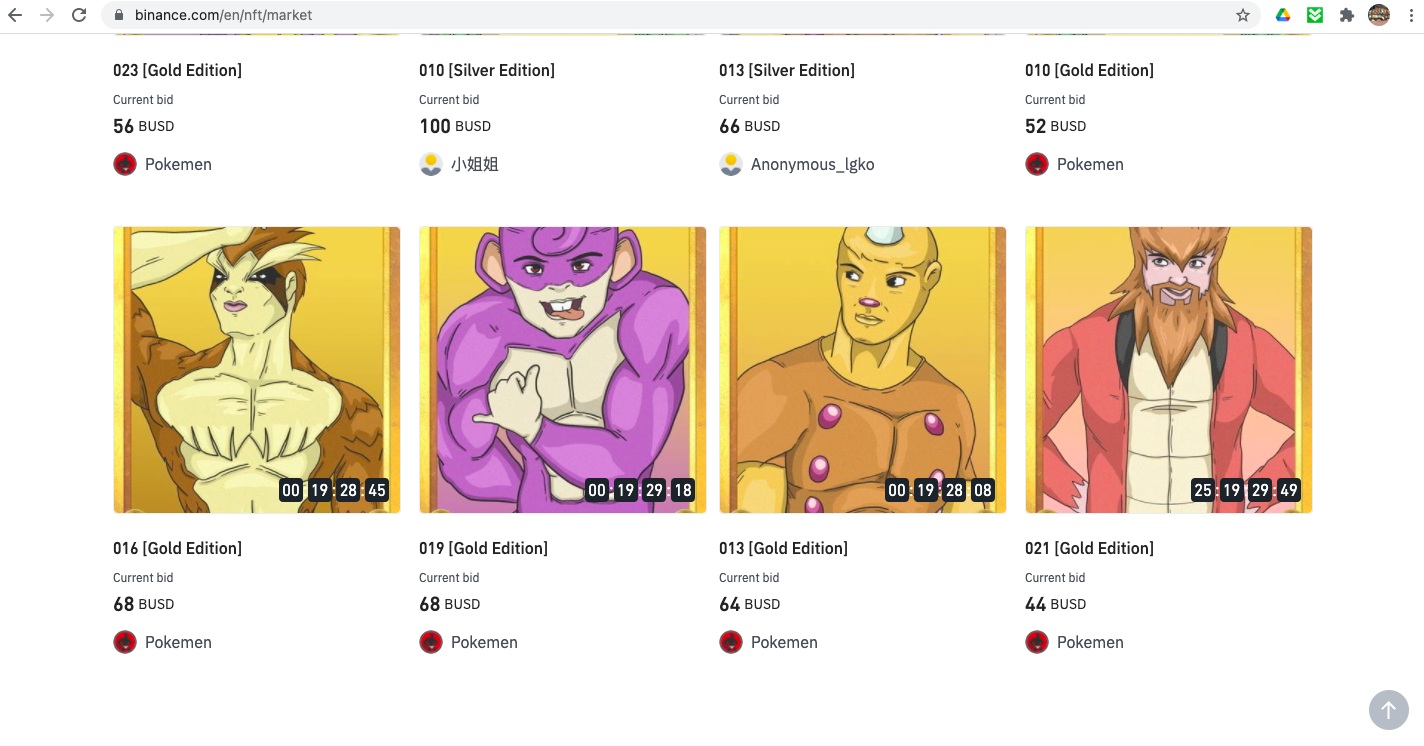 The official description for Pokémen goes:
"From the original 151 monsters we know today, we thought – what would they actually look like if they were humanized? They are massive. They are muscular. They are ugly. They are Pokémen. Collect 'em all!"
As reported by Bitpinas.com, Villena and Macadaeg are just two of the Filipinos involved in the launch. Four other Filipinos are part of this batch of creators: crypto entrepreneur Luis Buenaventura II, musician Ian Magbanua, stock market trader Marvin Germo, and singer Ali Young.
Buenaventura and Magbanua collaborated on the "T4N6" artwork, which they call the "robot goddess of crypto" and is shown playing the Southeast Asian brass instrument kulintang. The bid ended at US$S7,332.60 on Tuesday, June 29.
Buenaventura, the founder of crypto exchange BloomX and crypto art brand CryptoPop, earlier in March collaborated with Argentine artist Jose Delbo for an NFT art that fetched a total of $443,000 on NFT marketplace Nifty Gateway, currently the most popular of the NFT marketplaces.
Germo has several Bitcoin-inspired artworks while Young has songs and music samples up for auction.
Among the most prominent in the "100 Creators" is Malaysian artist Red Hong Yi who created an April 2021 cover for Time magazine.
"Whether you're an NFT enthusiast or new to digital collectibles, Binance NFT promises one of the best collections of content available anywhere, along with a seamless user experience focused on ease-of-use and minimal transaction fees.

Artists and creators can look forward to deep liquidity and access to one of the largest communities in crypto, in addition to some of the highest available royalty payment rates," said Binance NFT in its launch statement.
Binance was recently in the news for regulatory issues in the UK. – Rappler.com