The iPhone remains a dream gadget for many. Here are some simple ways to make the purchase easier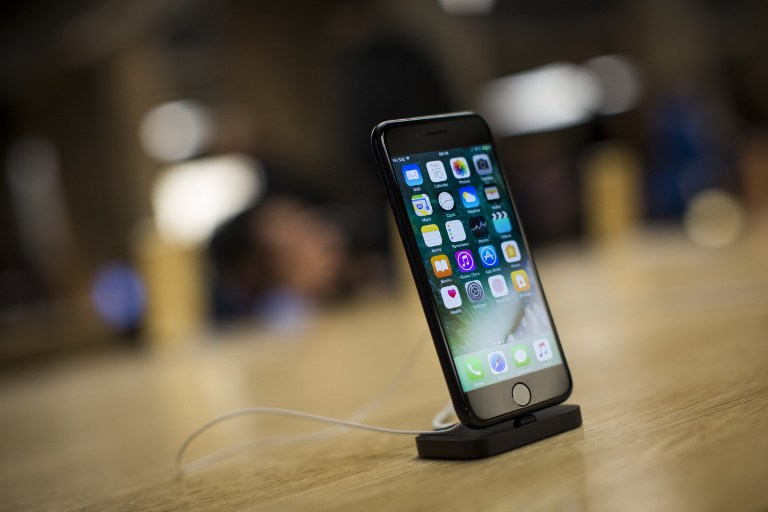 MANILA, Philippines – If appearances aren't that important to you, the iPhone 7 is right up your alley. Although the internals of the latest iPhone have been upgraded somewhat, you can't be faulted for mistaking it for the older and still capable iPhone 6s. Of course, there are the minor physical changes – most prominent and maligned of which is the removal of the 3.5mm headphone jack – but overall, the latest iPhone is the same old song and dance design-wise. (Read: Specs Rundown: The Apple iPhone 7 and 7 Plus)
The inevitable question then arises: Why should I buy an iPhone 7? There are several reasons that make the iPhone 7 an attractive proposition, regardless if you're an Apple fan or not:
● A bigger battery
● A better camera
● IP67 water resistance
● Bigger storage
● A faster processor
Great upgrades. Useful upgrades. But it's hard to say that these truly necessitate an upgrade if you have a phone from a year back or two. There are lots of feature-packed choices out there that come at significantly lower prices. Sure, they won't have that Apple logo on the back, but even then, the market has matured enough that phones a quarter of the price now offer significant substance and yes, style too. 
But if you simply must have the latest from Apple, allow us to offer ways to curtail the big costs involved when buying the latest iPhone. These practical tips are for those who are trying to make ends meet while getting the best tech he can afford – the practical lot. And hey, saving a few pesos is a good thing for anyone, even for those who don't have to bat an eye when buying the new iPhone. 
1) Ask yourself if the postpaid plan with which the phone is bundled actually fits your needs.
Most people resort to a mobile postpaid plan from one of the telcos when it comes time to upgrade their mobile phone. While this may seem like the simplest way to do so, it's also one of the most expensive ways to get an iPhone 7. To show you how costly this is, we've made some calculations below based on the current telco offerings and the suggested retail price (SRP) on the Apple website:
Globe mobile postpaid plan 2,599 with free iPhone 7: P2,599 x 24 months = P62,376
Smart mobile postpaid plan with free iPhone 7: PHP2,499 x 24 months = P59,976
SRP from Apple website (PH): P37,990 (P44,990 for the iPhone 7 Plus)
You're spending as much as P24,386 extra when you get your iPhone via the telcos, which is not an insignificant amount.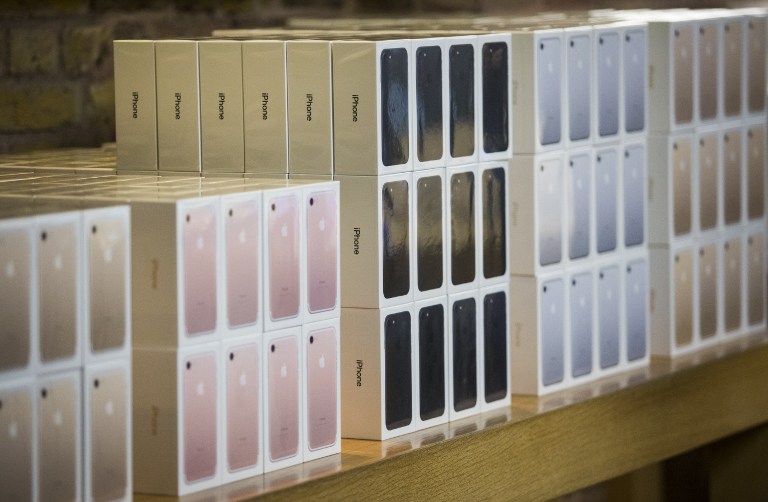 But of course, the said telco plans after all include the services you need to maximize your phone. But ask yourself this: "Do the services fit my needs or are they too much?" If you're only going to use up those calls, mobile data allocation, and text packages in the said data plan just because they're there, you might want to consider another postpaid plan that better fits your needs and lifestyle.
2) Your old iPhone has good resale value; sell it.
If you're eyeing the iPhone 7, chances are you're using an older iPhone right now. If there's one thing good about the premium price you have to pay for an iPhone, it's that you can resell it for a good price when you decide to upgrade. 
Resale value of an iPhone remains relatively high compared to other mobile phones. If you can sell your old iPhone at a good price, that money can go to your "iPhone budget." If you have any other gadgets you don't need anymore , you can sell them, too, but don't go overboard and sell that laptop you use for work or that spare kidney!
3) Avoid the "I must have the latest and the greatest" mindset, and wait for the next iteration to bring down prices. 
This requires a bit of patience because you may have to wait for a year or at least six more months. The good thing is Apple has a set schedule for releasing new iPhones so you can more or less predict when you buy your new iPhone. You might be wondering how this can help make an iPhone purchase lighter on your wallet. Here's the trick: buy the iPhone model that's one model behind.
For example, the best time to buy the iPhone 7 is after the release of its successor. By this time, it will be cheaper compared to buying it when it's first released. You might not be getting the latest and greatest, but that isn't always important –especially in the case of the iPhone.
Of course, they'll tell you you need the latest and greatest, but that's marketing for you. Some of the older iPhones are still stellar performers today despite their age. Case in point, the iPhone 5s; it's a bit long in the tooth but can still run rings around some of the newer handsets available today when it comes to overall performance.
You don't have to break the bank to get an iPhone 7. It may be expensive, but there are ways you can make up for the cost, such as those listed here. 
If you're due for an upgrade, the iPhone 7 is a good option, if you have the budget. If you can wait, the iPhone's 10th anniversary is coming next year, which brings with it the much-awaited anniversary model now dubbed the "iPhone 8." – Rappler.com
Alexis has been a professional writer and editor since 2007 and has worked with website developers, online retailers, and medical and healthcare professionals. On the side, he dabbles in photography. His photography has been published on his Facebook page and on his blogs. You have to start somewhere, right?