From affordable accessories to high-end speakers, here are some gift ideas for the people in your life that love cars
 With so many things related to cars available on the market, trying to find out what to give someone who loves these four-wheeled contraptions the appropriate Christmas gift might seem like an insurmountable task. 
Fortunately, we're here to help you out by listing the top 10 car gadgets available right now for your car-obsessed friend who just happens to be enamored with all things tech-related as well.
1) Hella Razor Hybrid Wiper Blade (P599.75)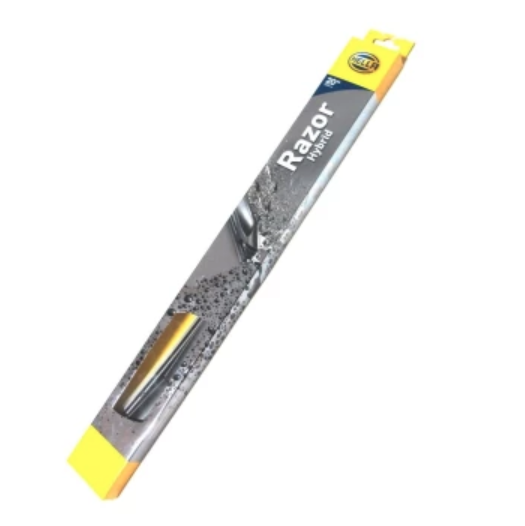 The Hella Razor Hybrid Wiper Blade combines the best of both worlds: a frame that acts as a protective shell for the blade and smoothens airflow for a smoother and quieter operation, and a flat blade that conforms to the windshield's shape. And since the wiper has a pre-attached hook-type adaptor, it can fit more than 95% of the vehicles sold in Asia, making it perfectly compatible for your practically most cars sold locally.
2) Remax CR-3XP Smart Car Charger (P699.75)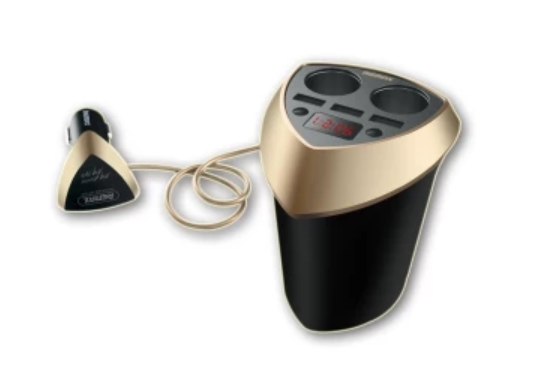 With almost everyone in the family carrying a gadget or two, being able to charge these devices while in the car is important. But how do you charge them when most cars only offer a single USB port and a single 12-volt socket. Thanks to the Remax CR-3XP Smart Car Charger and its three USB ports and two 12-volt sockets, everyone can now charge their devices while on the road. And since it's shaped like a cup, you can just place it in one of the car's cupholders.
3) Michelin MN-4525 Escape Hammer and Tire Gauge (P1,399.75)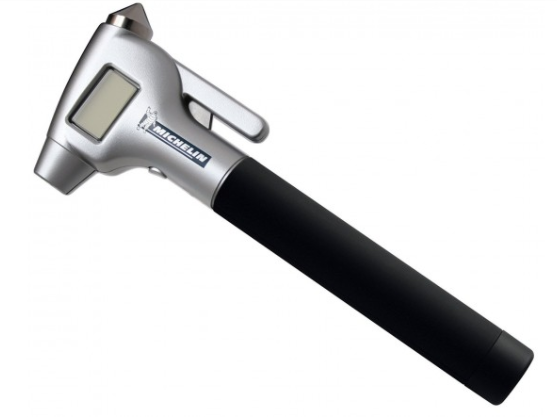 The Michelin MN-4525 Escape Hammer and Tire Gauge is one tool you'll wish you won't ever need but would want to have just to be safe. It's a tire gauge for when you need to check the tire pressure of your car; it's a safety hammer for when you need to smash your car window in an emergency situation; it's a seatbelt cutter for when you're trapped by your seatbelt and you need to get out of it in a hurry; and it's a flashlight for guiding yourself in the dark. 
4) Hella Super Tone Horn (P2,349.75)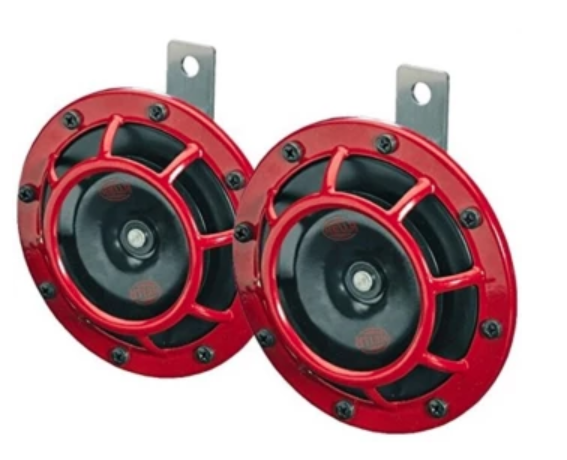 Making yourself heard over the cacophony of horns while in traffic is a must, and the Hella Super Tone does exactly that at 118 decibels. It also looks the part with its red protective grille cover. Mount it just behind the grille and it's like you're intimidating others that you've got something noisy and powerful under the hood.
5) OMP Air Compressor OMP 4011 (P2,499)
Getting a flat tire in the middle of nowhere is a problem, and most often than not, you've neglected to check your spare tire if it still has air in it. But if it doesn't, that won't be a problem if you have the OMP Air Compressor OMP 4011. Plug it into your car's 12-volt socket, turn it on and you can inflate your flat tire up to 100 psi, and since it has a backlit digital display, reading how much air it's pumping into your tire won't be a problem. And since it has a bright LED light installed in it, you need not be afraid to do all these while on a dark provincial road that's rumored to be populated by aswangs and other creatures of local folklore.
6) Infinity Reference REF-6522ix Coaxial Speaker (P3,275)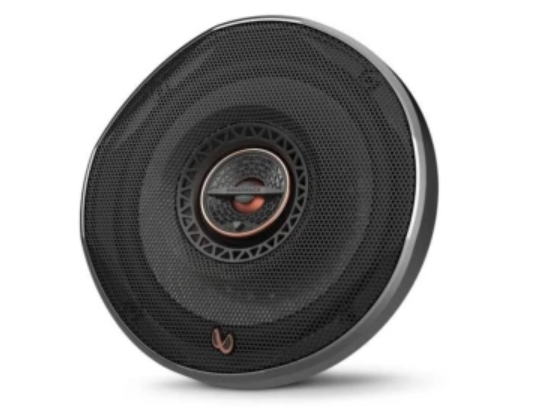 If you're planning to upgrade your car's stock speakers, you can't go wrong with the Infinity Reference REF-6522ix Coaxial Speaker. It has edge-driven textile tweeters for smooth, clear highs – with the larger models even offering an adjustable tweeter output level control for optimization based on installation location – and oversized woofers for higher bass output and enhanced midrange performance. Plus it comes in different sizes to fit most factory openings.
7) CTEK Battery Charger MXS 3.8 12V/3.8A (P4,569)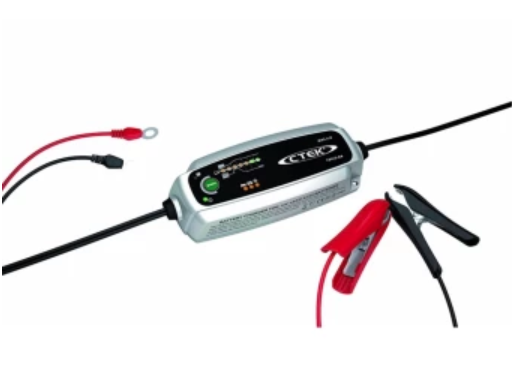 When you don't use your car for a week or when the temperature gets on the cold side of the thermometer, your car's battery becomes discharged, leaving it powerless just when you need to use the car. The CTEK battery charger avoids this by charging your car battery when your car's not in use so that it's ready to go whenever you need it. And since the battery doesn't get discharged, its life is extended for your benefit.
8) Pioneer TS-WX210A Active Subwoofer (P10,999)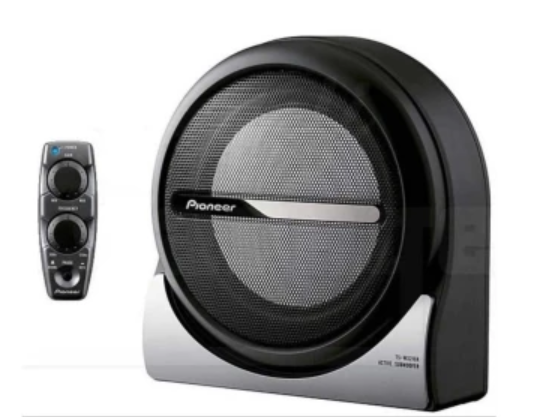 Looking to improve the bass in your car's sound system without compromising the space it's to be mounted on, the Pioneer TS-WX210A Active Subwoofer. Bass reproduction is superb with its 20-cm composite cone woofer while its 150-watt maximum power output promises heart-stopping beats. But what's really great about it is that it's so compact, you can fit it underneath the front passenger seat.
9) Polaroid DS301 Full HD Dual Camera Driving Recorder (P14,990)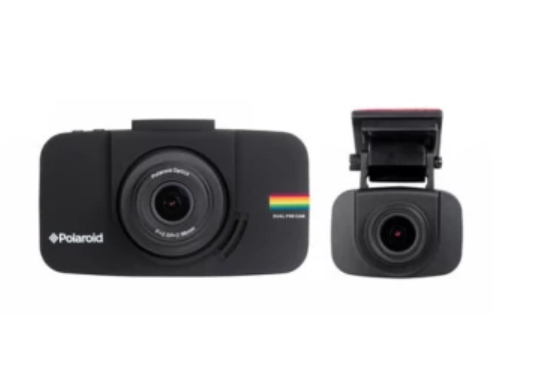 The problem with most digital video recorders, or dashcams as they've come to be known colloquially, is that the setup usually only has one camera that's directed at the front. Polaroid solves the problem of the car's rear not having its own video recorder with the Polaroid DS301. With both front and rear cameras recording at full-HD 1080p, you can now have the peace of mind that your rear will be protected as well.
10) Pioneer AVH-Z7050BT Head Unit  (P41,999)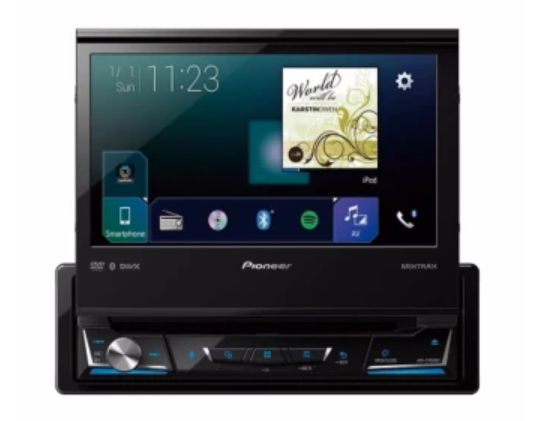 Music fans will appreciate the Pioneer AVH-Z7050BT Head Unit because it's future-proof. Designed to be compatible with most smartphones, the head unit is equipped with both Apple CarPlay and Android Auto so you can stream music from either app directly onto the head unit – that is, once they're available locally.
You can also connect five Bluetooth devices simultaneously so everyone in the family can play their music from their smartphones. Nonstop 'Baby Shark' for the entire road trip! And since the Pioneer AVH-Z7050BT is a single-DIN device with a two-DIN-sized screen that appears and disappears into a hidden recessed space, it doesn't invite the attention of thieves. – Rappler.com