The Nissan Ariya will have a range of 450 kilometers
Nissan on July 15 held a streamed, global launch for its new electric vehicle, the Ariya. 
For the casual observer, it's interesting to see a popular brand come up with a new electric vehicle. Tesla dominates the electric car conversation, and new models of electric vehicles still don't come as regularly as the traditional models. Case in point: the Ariya is only Nissan's second electric vehicle, following the Leaf.
It had been 10 years since the original Leaf came out. 
Unlike the Leaf, the Ariya has a sleeker appearance. While the Leaf, especially the first generation (2010-2017), is cute and compact, the Ariya has more bite, and the personality consumers expect from a crossover SUV. Anyone who's into Iron Man's aesthetics will find something to like in the Ariya's angular body panels. Even the rims remind me a little bit of Iron Man's power core.
But while the design has that cool, mainstream appeal, the price, as expected of electric vehicles, will still be out of reach for most of us. Pricing starts at US$40,000. Nissan says that Ariya can reach 450 kilometers on a single charge. By comparison, Tesla's cheapest model, the Model 3, is priced at $37,990, with a single-charge range of about 400 kilometers.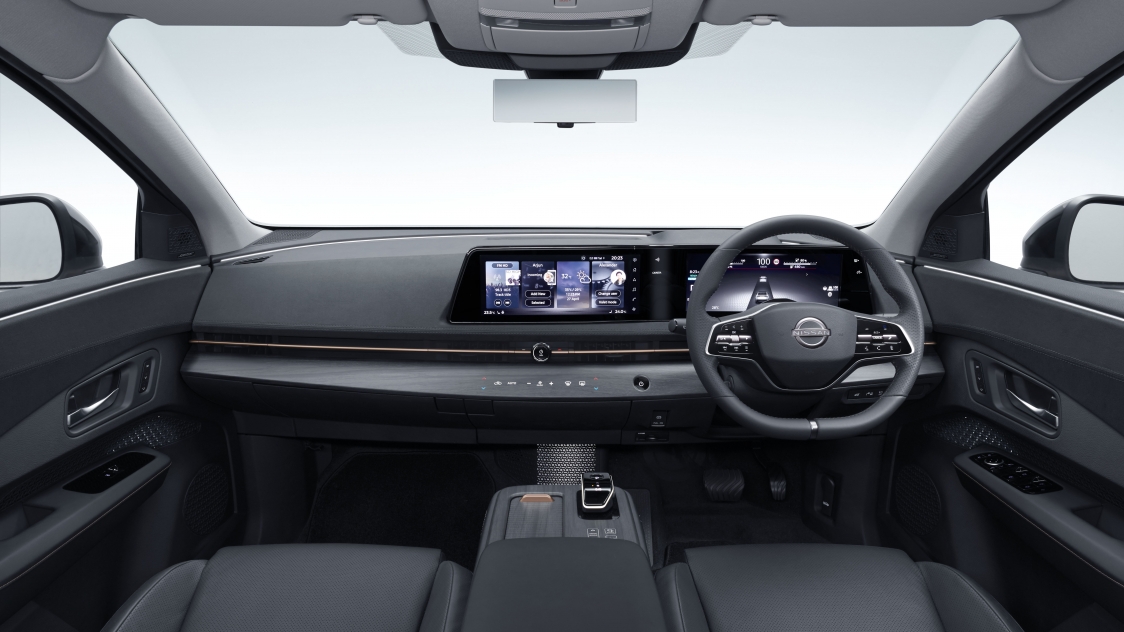 Nissan, which hasn't been controversy-free in the past few years, also has a new logo. Nissan is looking to start a new chapter, and says that the Ariya, will be the first production model to " represent Nissan's new electrified brand identity, forging a path toward a new automotive era where electrification, optimized platform packaging and seamless vehicle AI technology will become standard."
Nissan is aiming for a technological push, and what better way to start that than with the kind of vehicle that has had Elon Musk becoming a key figure in the tech scene.
Here are a few features that make it more tech-friendly and more tech-oriented:
Nissan says there's a slide-out table under the instrument panel that "transforms the cabin space into a mobile office." It's a tray for placing your laptop on.
The car has a shifter with "haptic drive mode controls," presumably giving you vibration feedback when using.
Climate controls are touch-enabled with haptic feedback.
It has Nissan's ProPILOT 2.0 which offers "hands-off single lane highway driving capability," and Nissan says it is its most advanced Intelligent Mobility tech.
An "e-4orce" four-wheel drive system for smart management of power delivery to the four-wheel drive version of the Ariya, among other functions.
It has voice recognition. "By saying 'Hello Nissan' or 'Hey Nissan,' occupants can ask for vehicle information and manage the travel route, including searching for points of interest, verbally."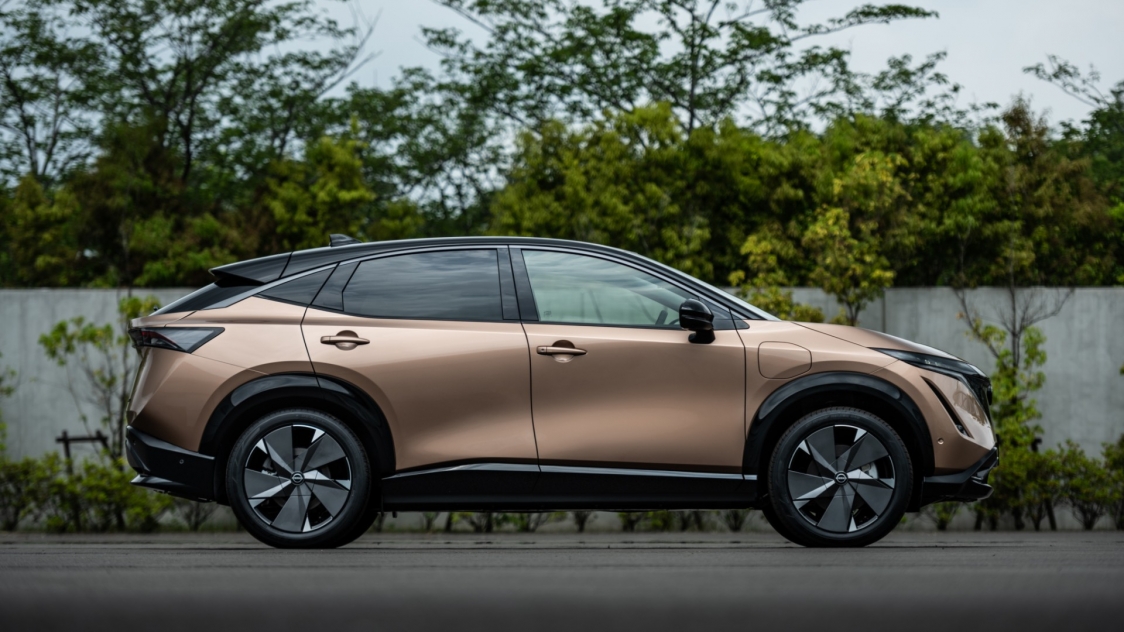 The car comes out in 2021. – Rappler.com