The core Diablo 2 engine remains intact, but the remaster will have visual upgrades, including 3D models and new animations
One of the most important RPGs of all-time, Diablo II, is getting a remaster, Blizzard announced on Saturday, February 20, Philippine time.
Called Diablo II: Resurrected, developers are dubbing it a "faithful remaster" of the game. Underneath, it's the classic Diablo II game engine running, but the visuals have been given a major upgrade.
From the classic 2D sprites of the original, Resurrected gets full 3D physically-based rendering, dynamic lighting, and a revamp of the animations and spell effects. Physically-based rendering means mimicking the flow of light as it would behave in real life. The game will run up to a 4K resolution.
For those who may want the classic look, there's also a "legacy toggle" option that will allow players to switch between the new and old visuals with the press of a button.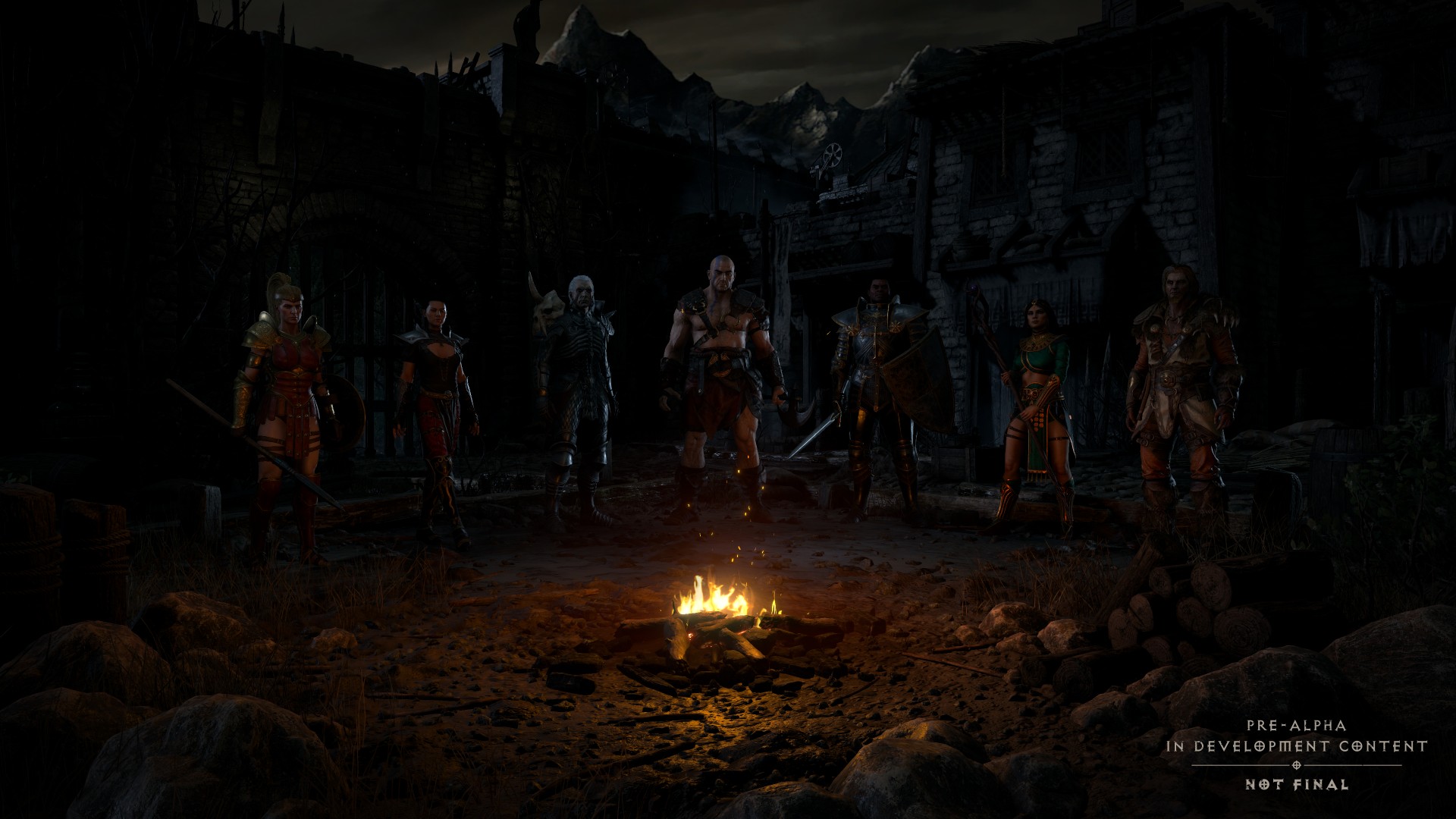 Regarding the visual upgrade, Rob Gallerani, the principal designer of the game, explained that they used a "70/30" rule.
"Seventy percent of [the look] had to be dead-on nostalgic. When you look at [a character], even though it's modern or high-end, you still go, 'That's a sorceress. Yup, that's a shrine.' But the 30% is where we've brought even more. So the animations are a great example of this, where we've added more, [and we have] smoother frame rates. The game still simulates at 25 frames per second, but the animations and all the visuals are decoupled from that so that they run faster."
"The big thing was still making it feel like the game you know and love from 20 years ago," added Rod Fergusson, Diablo's head of franchise.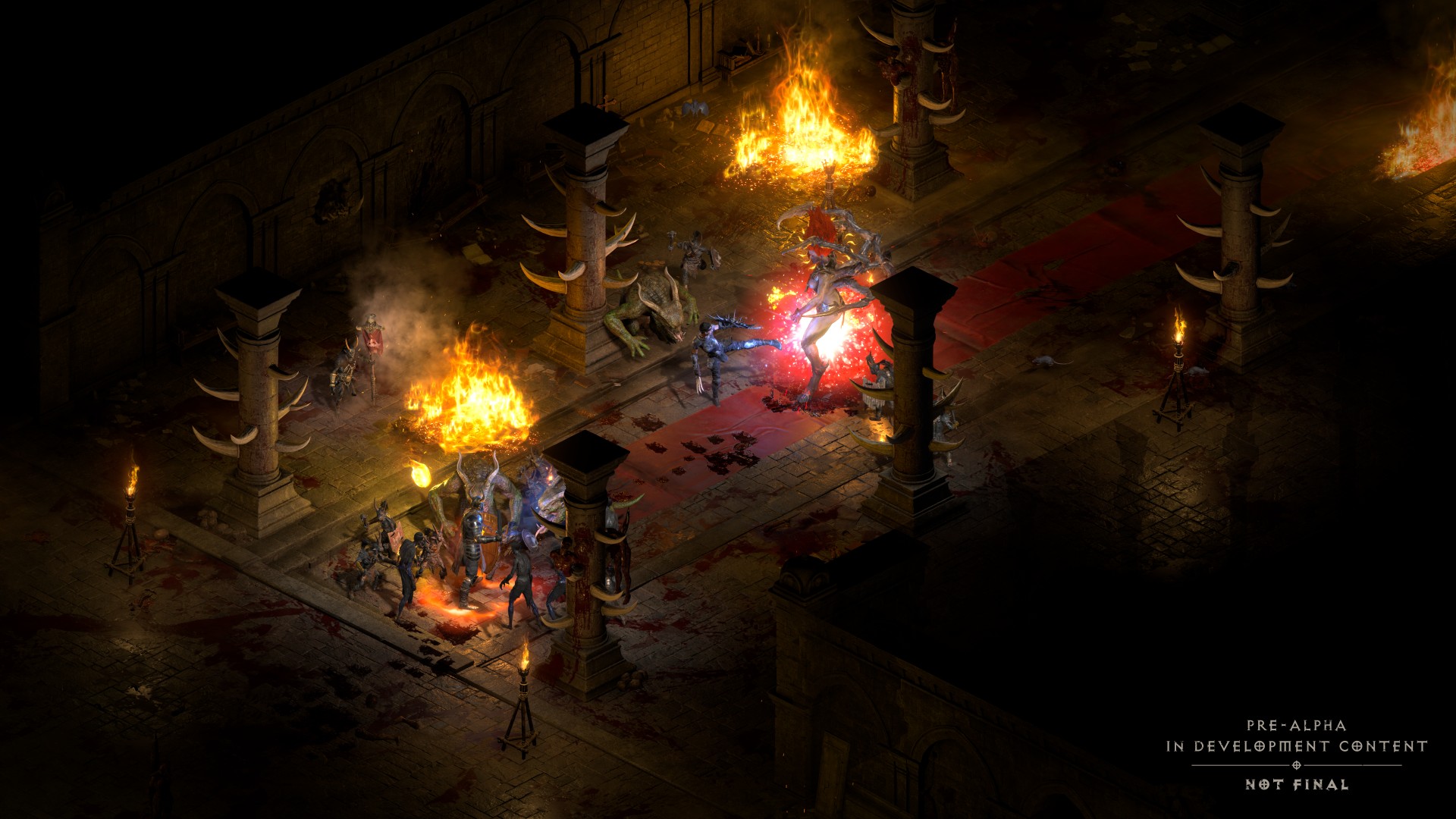 The cinematics for the game have also been remade shot for shot, totaling 27 minutes of running time. The cinematics were a huge part of the original game, usually found at the end of a chapter, revealing key elements of the story and immersing players into the lore further. The developers kept the new cinematics faithful to the classic ones, sticking to minor tweaks such as more modern camera angles when needed.
While the game will now have 7.1 surround sound, the voice performances from the original will be kept, as well as the haunting soundtrack and sound effects such as potions being put on the belt or putting a gem or skull into a socketed weapon. There will be some additional ambient sound, too, and other audio cues.
The developers stressed that they wanted to keep Diablo II: Resurrected as authentic as possible to the original game, keeping even some of the little imperfections or quirks that made Diablo II what it was.
"We're really taking a look at what are the things that gave it personality, and it's those quirks, those things that are slightly different that may feel like, 'Oh was that a bug? Was it an exploit? Or was that something that made the game even more endearing to the players?'" said Fergusson.
With the team wanting to really keep that authentic Diablo II feel, the team decided that the best direction was to go with a remaster rather than a complete from-the-ground-up remake.
"There's so much going on that if we were to try to recreate that, we would lose some of the core magic of what made [it] Diablo II," said Gallerani.
"By doing a remaster, we're building on top of known fun. We know the fun is there, we don't want to change it, and we just want to make it more accessible to a modern audience, and just get more people to remember this important game."
The focus is on authenticity.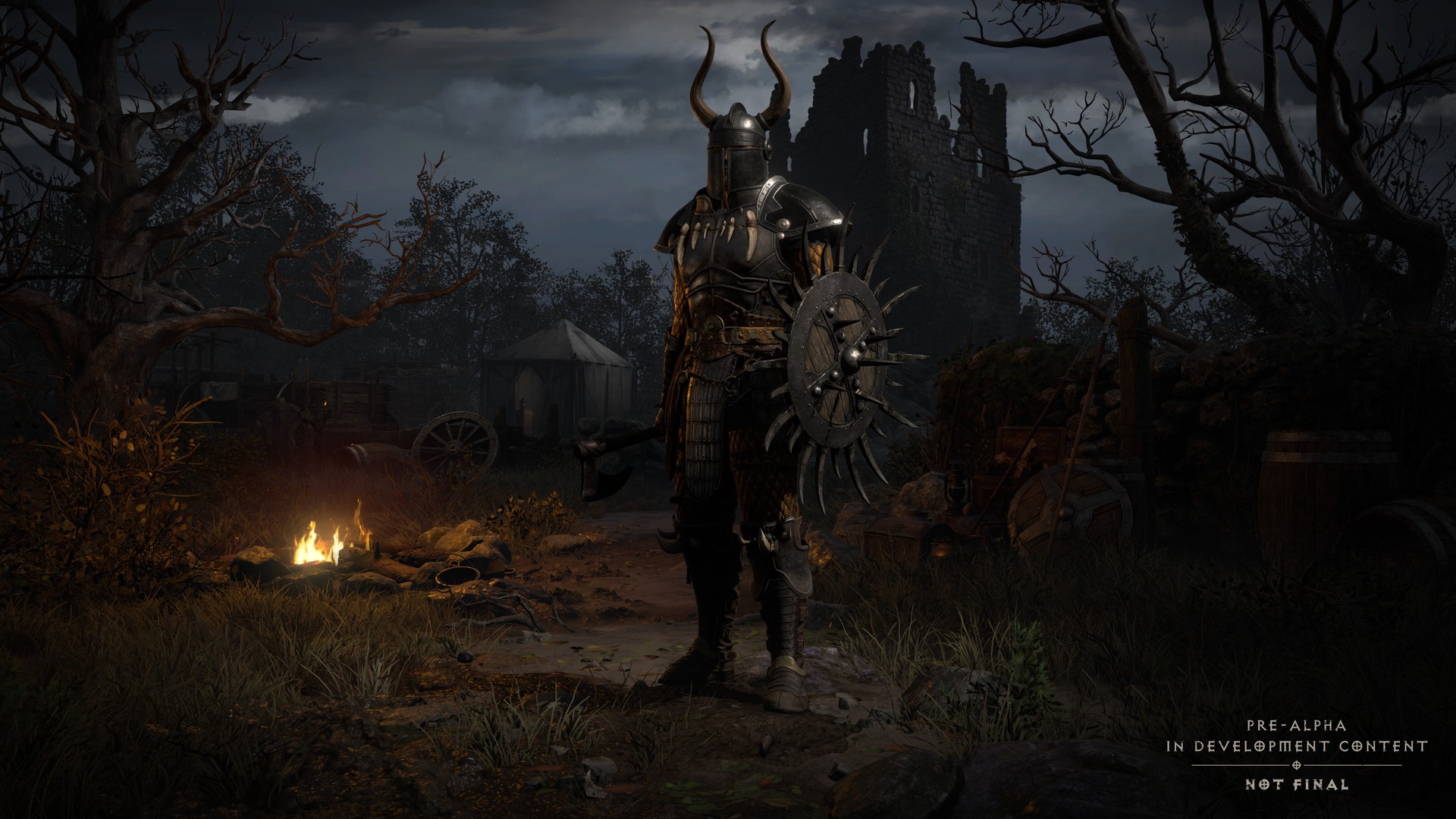 Some key quality-of-life improvements include auto gold pickup, in keeping with the style of modern dungeon crawlers, a shared stash for all the characters made by a player, and cross-platform progression, meaning players have access to their characters and their saved files whatever platform they're on. There will not be cross-play between the platforms however, the developers clarified.
Like the visual toggle option, players can also turn off auto gold pickup for the classic feel.
"We felt like we wanted [picking up gold] to be a player choice. Some want a contemporary RPG [experience] and want to have the ability of just walking over gold [and automatically picking it up]. But there are others too, who want that old Diablo II experience, and go back to clicking each individual pile of gold," said Fergusson.
The shared stash was implemented because in the past, when players had to transfer equipment from one character to another one of their characters, they'd need to make an extra character that would serve as a courier of sorts for their items. The shared stash fixes that.
With Diablo II being one of the best RPGs of all time, Fergusson said that resurrecting the game for a new generation is a challenge that feels both exciting and intimidating.
"I have a lot of affinity for the game but it feels like there's an awesome responsibility here because of the importance of this game to Blizzard and to the community and the people still playing it today," Fergusson said.
"That's what focused us really on making sure that we're creating the most authentic experience possible. I'm a little bit of a kid in a candy store getting to work on one of my favorite games of all time, but also the pressure of living up to people's expectations is definitely intimidating."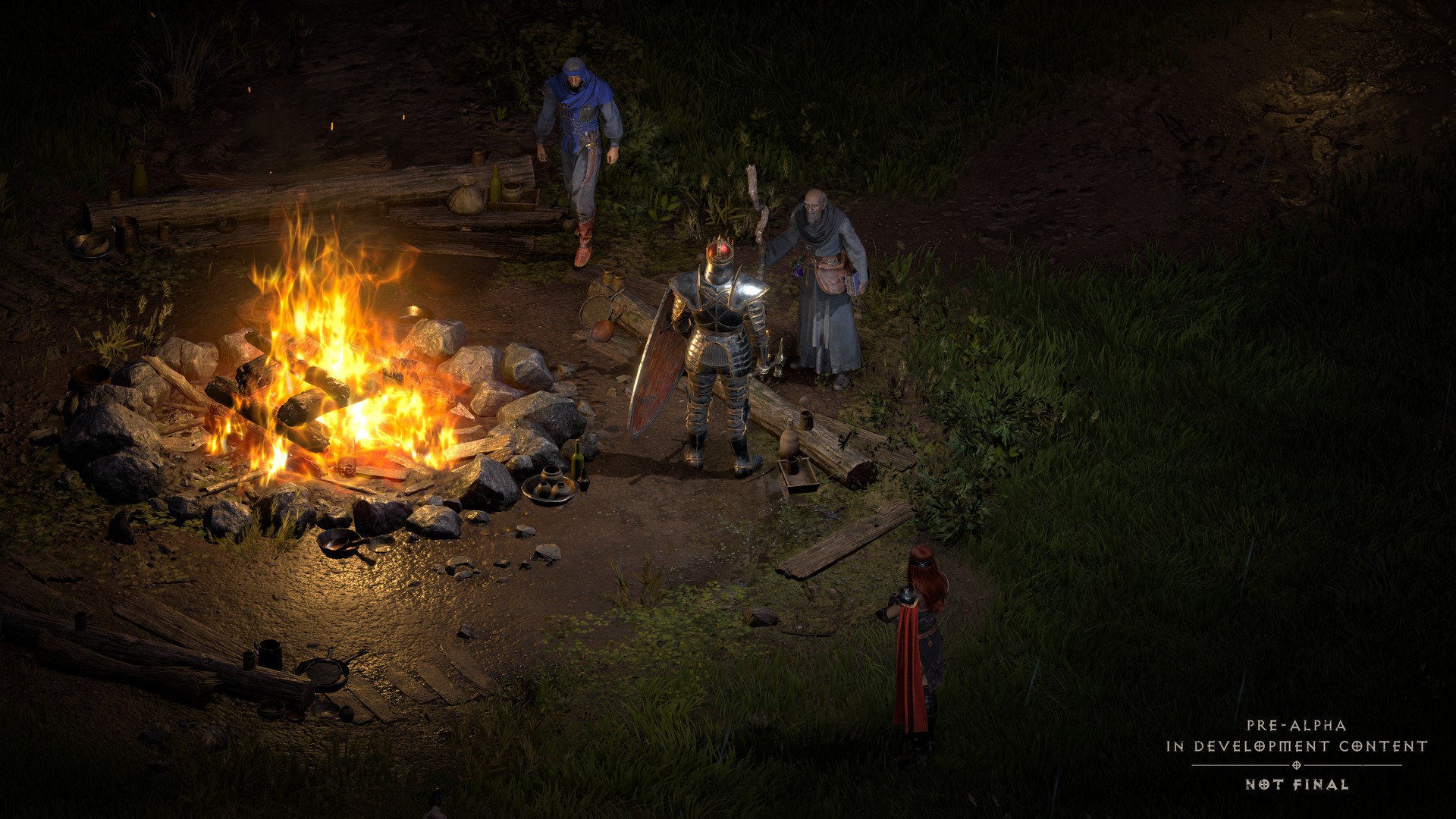 Gallerani, on the other hand, described the work as being similar to being a "caretaker" of an important property.
"If you've watched any of those specials where people lived in manor houses that have been around for, you know, 300 years. And they go, 'I just lived here for the past my life,' but the manor will go on for other people. It's kind of like that," Gallerani said.
"To be given the keys to take care of this, and to bring it forward for another 20 years is a lot of responsibility. It's a lot of excitement, too, because I get to look into the code and go, 'Why is the light radius working like that?' It's cool learning all about these things as you go, but it's intimidating because you've got to get this right. That's why the quality-of-life changes we're making, we're almost always giving people a way to opt out of it."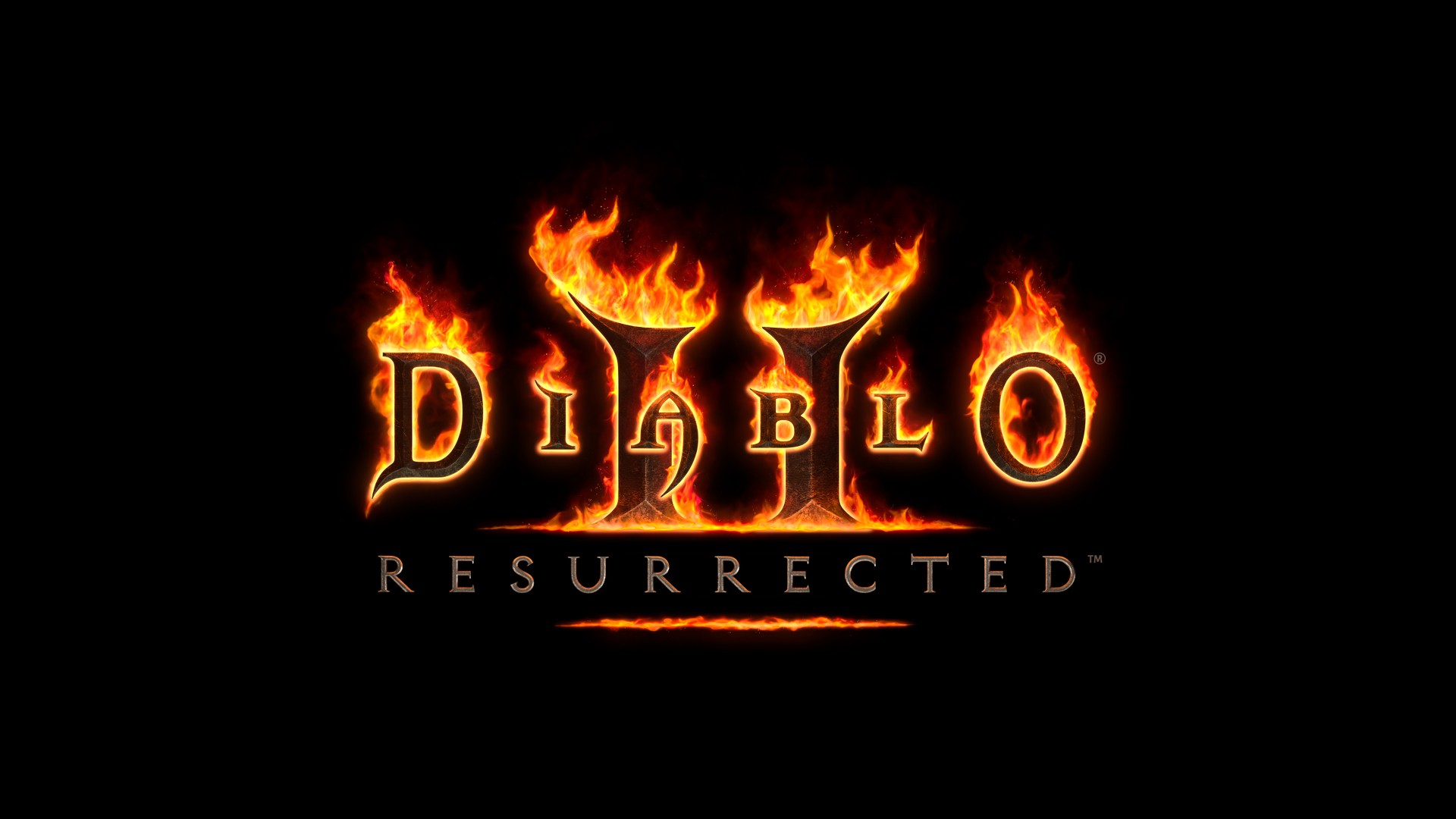 "Diablo II was a pivotal game for Blizzard and millions of players around the world. With Diablo II: Resurrected, we're excited to bring this classic back to PC and also to consoles – with cross-progression on supported platforms – so that players can relive their memories, or experience Diablo II's timeless gameplay for the first time, on their platform of choice," said J. Allen Brack, president of Blizzard Entertainment.
"With the new high-resolution audio and video in Diablo II: Resurrected, the game is as fun and engrossing today as it was 20 years ago."
Along with Blizzard Entertainment, in-house studio Vicarious Visions is developing the title. The game will be coming to Windows PC, Xbox Series X and S, Xbox One, PlayStation 5, PlayStation 4, and Nintendo Switch in 2021.
Players can also opt in for a chance to participate in an upcoming PC technical alpha test, at www.diablo2.com. Further details, including updates regarding pricing and availability, can also be found by visiting the official site. – Rappler.com